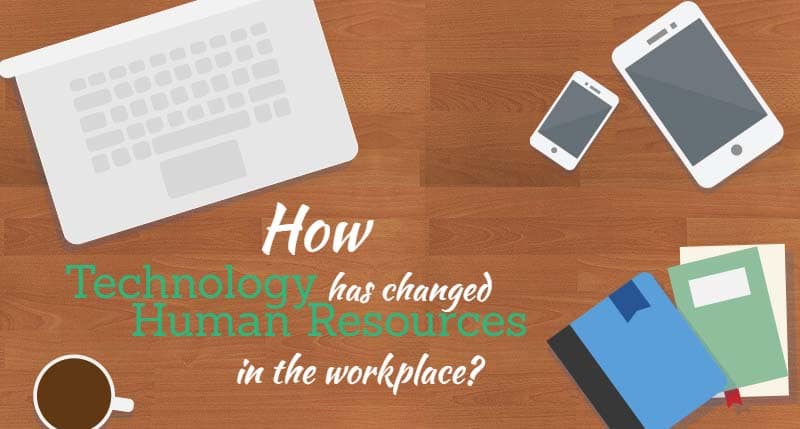 How technology has changed Human Resources in the Workplace?
New and exciting technologies are becoming increasingly available in the Human Resources industry. Human resources technology allows a shift from simple administration to a more encompassing role that focuses on strategizing and streamlining business operations. These shifts are responsible for the current efficiency that has engineered modern business. There are several areas in particular, whose change has been incredibly significant. Here are some of the ways in which human resources technology has streamlined administrative burden.
Recruitment
One of the most visible benefits of human resources technology is the new ease of recruitment. The emergence of online job finding sites, such as SEEK, have not only made hiring an employee much easier they have allowed individuals to apply for opportunities once unattainable. This benefits employers giving them access to more qualified staff in a shorted time frame.
Pay
The days of handing each employee cheques at the end of the week have long since passed. Online payroll allows for easy calculation of total time worked, award compliance with a high degree of accuracy. Ensuring employees are paid the correct amount and on time, greatly benefiting staff satisfaction.  It is then as easy as clicking, "send", on a direct debit through to an account. Spreadsheets are also valuable documents when it comes to record keeping for tax or pay disputes.
Training
Placing training modules online has given employers the benefit of a fast and reusable format of employee training. Resources can be accessed anywhere and at anytime. It has also reduced the necessity for staff to travel for work conferences and other such professional development programs. However, it is important to recognise that face-to-face teaching can always be of benefit.
Paperwork
Perhaps it should be called something else now that so many businesses are putting their work into electronic storage. This idea is one that has saved countless hours of searching through boxes and files, struggling to find a single sheet that someone forgot to alphabetise. Furthermore, printing forms and sending emails give everybody more minutes in the working day. The fact that a 1TB hard-drive can hold more information than an entire room full of filing cabinets also shows just how useful technology has become: as long as you don't forget to back up those files!
Analytics and Metrics
Metrics give basic informational insight into things such as visits to web pages and are perfect for HR reps as they can view and understand the data that is being accumulated in their own company. They have allowed those in human resourcing to make generalised conclusions about the productivity and direction of the workforce. If they want to find answers to more complex, strategic questions, analytics can be used. They use both external and internal sources for information and ultimately have driven companies to make big decisions and answer difficult questions.