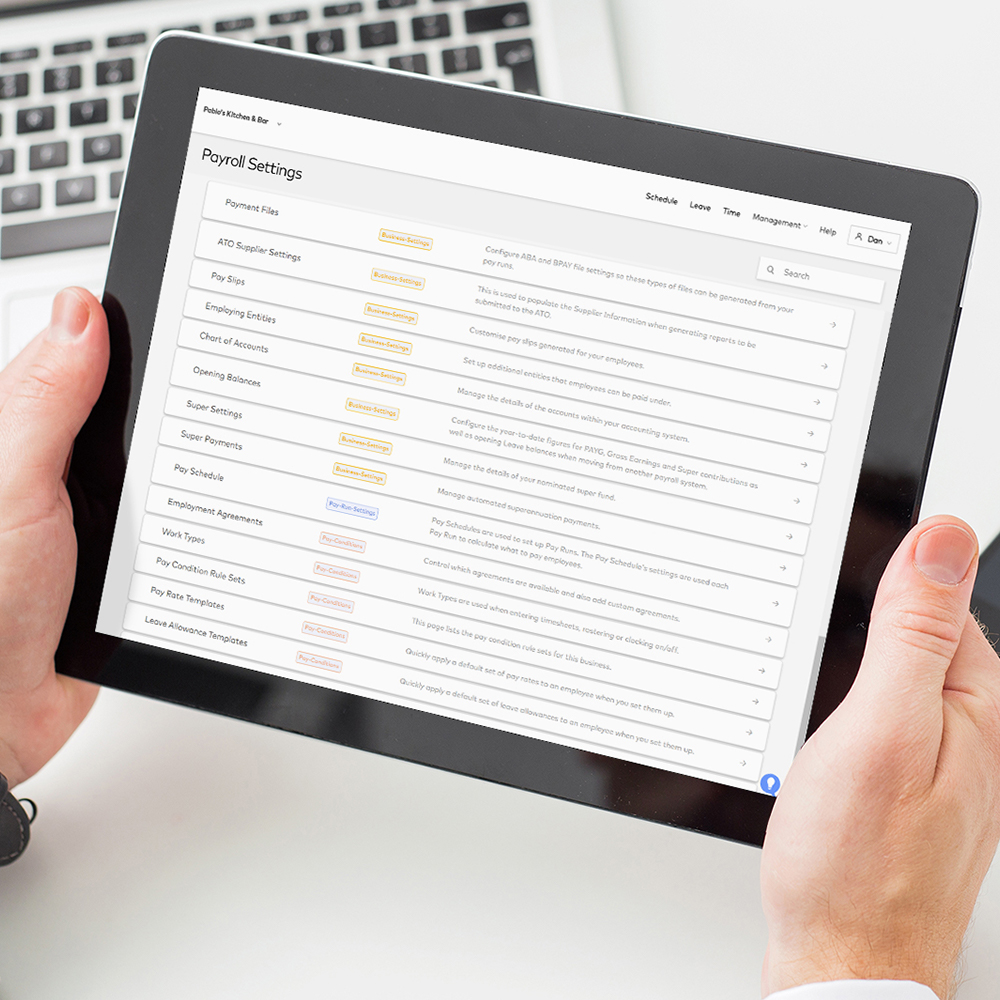 Enable compliance with all-in-one software
With Roubler, compliance doesn't just begin with payroll, it is a best practice embedded throughout your business. Our all-in-one solution includes built-in checks and measures to help prevent accidental mistakes when building rosters or approving shifts.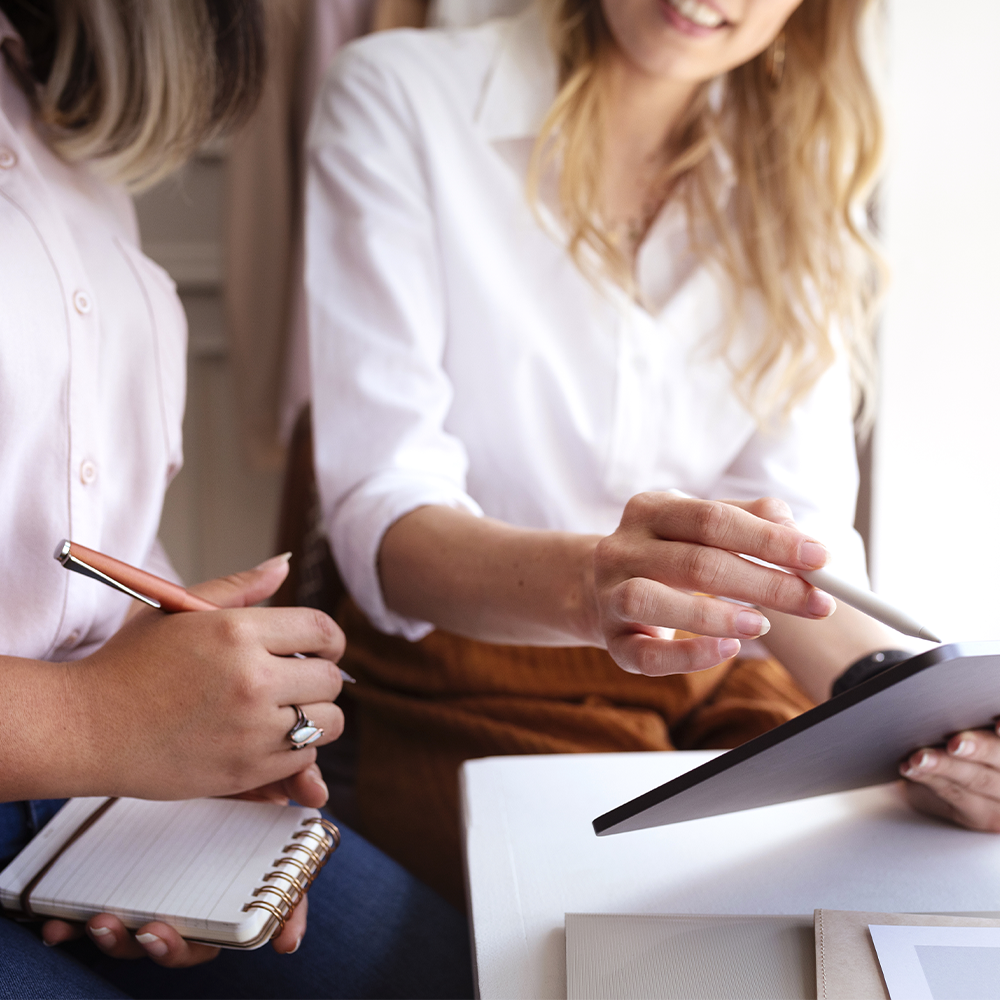 Reduce the effort of award interpretation
Australia's modern award system is notoriously complex. Roubler takes
care of modern award interpretation for you, reducing your risk
of non-compliance.
Our all-in-one software will notify managers if they are not rostering according to the relevant award, provide accurate labour costings from the moment they roster an employee and automatically calculate pay rates and entitlements for each employee.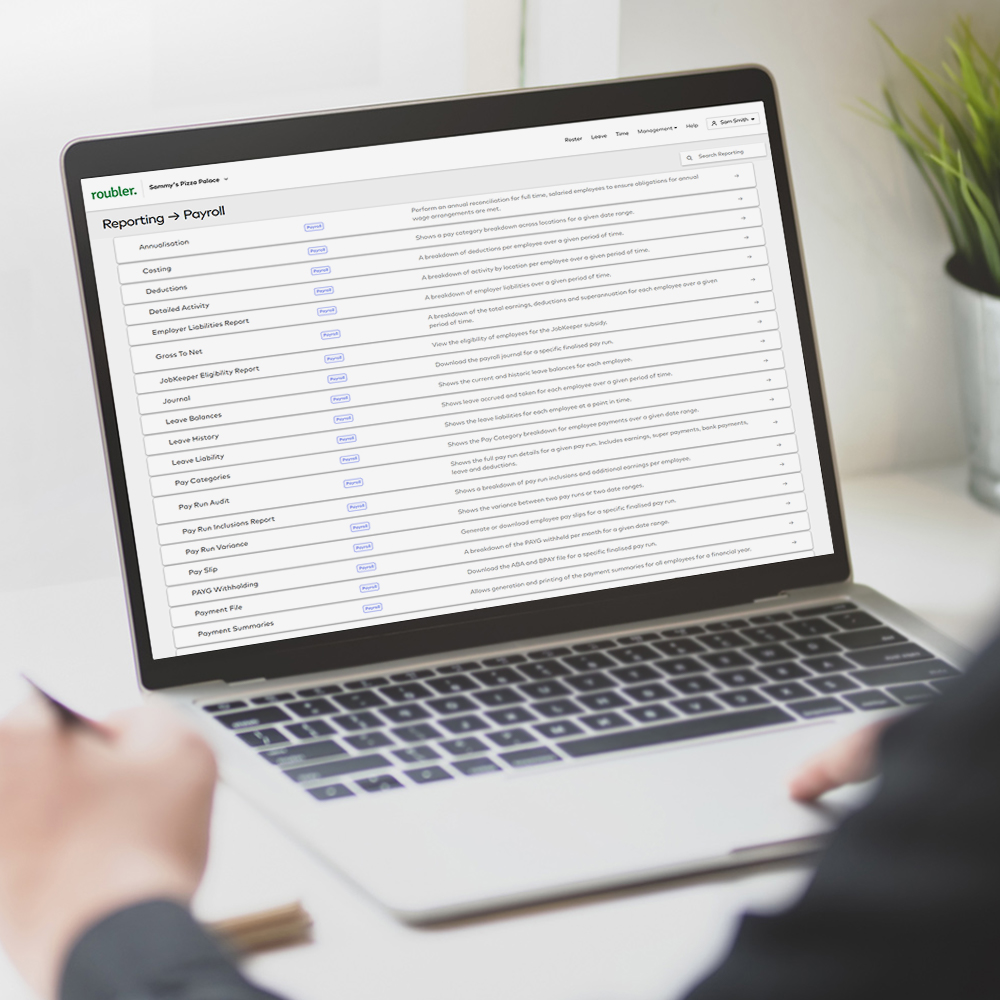 Always use the latest modern awards
Roubler provides you with a system that is award compliant from day one. Award interpretations are built in, helping ensure compliance across rostering, T&A and payroll in line with the latest changes from Fair Work.
Our built-in award interpretation helps ensure your staff are rostered correctly and receive correct entitlements. Staff with administrator-level permissions are able to authorise the latest award changes so they are automatically updated across your entire workforce management system.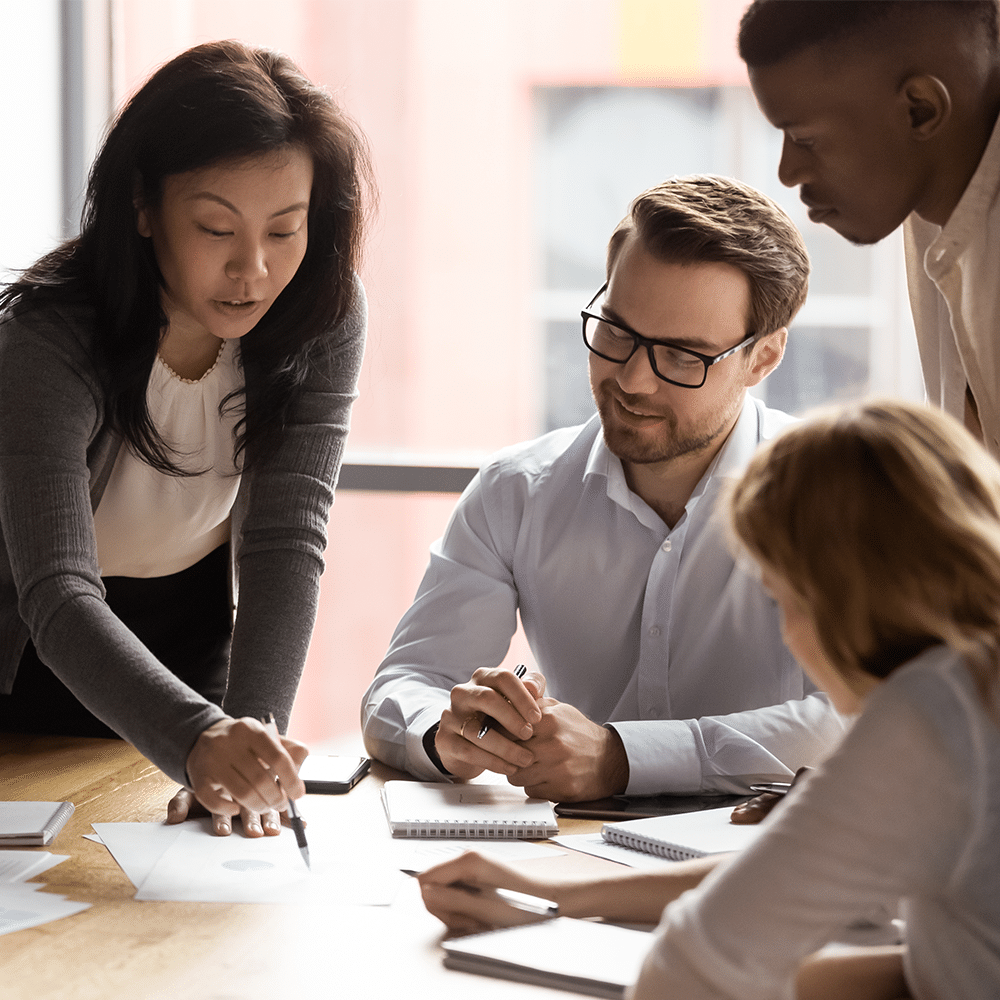 Adhere to annualised salary requirements
Annualised salaries are intended to help ensure employees are accurately compensated in line with awards, but for many businesses they add a layer of confusion to an already complex system. Roubler's built-in annualization tool allows payroll to analyse historical timesheet data against a relevant award, helping prevent underpayments.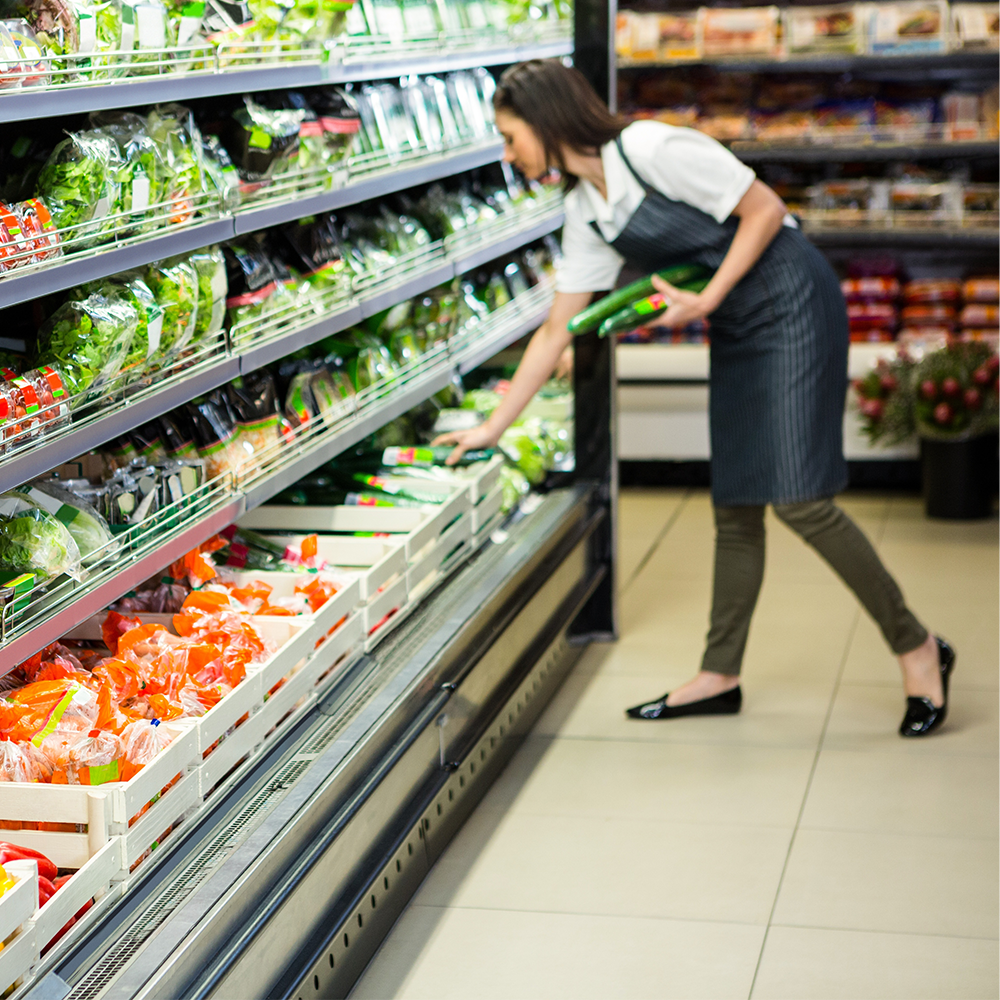 Simplify the casual conversion process
Casual conversion regulations are a stumbling point for many businesses. Roubler now includes a timely alert to help you manage the process more efficiently, prompting managers to review casual employees' shift patterns in the leadup to their anniversary date.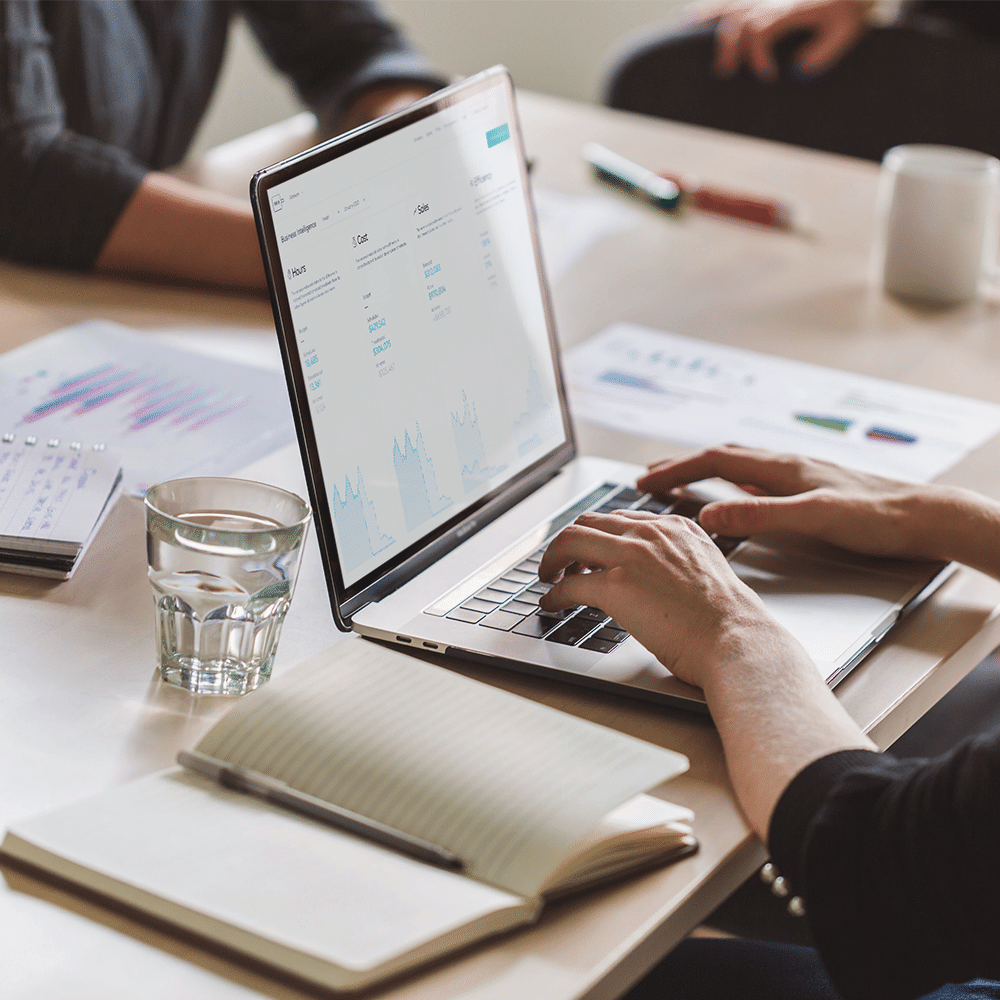 Benefit from our relationship with Fair Work
Roubler worked closely with the Fair Work Commission, contributing to the team that is digitising award compliance processes Australia-wide. This will ultimately see Roubler have access to changes to modern awards directly from the Fair Work Commission via an API.
"We were trying to manage our workforce with several systems that didn't talk to each other. Roubler brings everything together seamlessly."
– JONATHAN WEST, IT MANAGER, NOTTINGHAM ICE CENTRE
Key payroll compliance functionality
Compliance beginning with the roster
Built-in modern award interpretation
Automated modern award updates
Sophisticated, predefined pay rules
Alerts to identify compliance risk
Easy-to-use annualised salaries tool
Clear audit trails and audit reporting.
Key compliance software benefits
Gain peace of mind with always-on compliance
Ensure compliance with built-in checks and alerts
Create data clarity with a single source of truth
Build rosters in line with predefined pay rules
Alert managers to potential compliance conflicts
Benefit from Roubler's relationship with Fair Work.
Discover our simply seamless

workforce management

recruitment

employee onboarding

rostering

time and attendance

employee self service

leave management

payroll

document library

e-learning

business intelligence

outsourced payroll

support

workforce management

system
Our pre-built modern awards
Below are some of the 40+ pre-built awards available through our cloud-based payroll and workforce management software.
Aboriginal Community Controlled Health Services Award 2020 (MA000115)
Aged Care Award 2010 (MA000018)
Amusement, Events and Recreation Award 2020 (MA000080)
Animal Care and Veterinary Services Award 2020 (MA000118)
Banking, Finance and Insurance Award 2020 (MA000019)
Business Equipment Award 2020 (MA000021)
Children's Services Award 2010 (MA000120)
Cleaning Services Award 2020 (MA000022)
Clerks Private Sector Award 2020 (MA000002)
Education Services (Teachers) Award 2020 (MA000077)
Electrical, Electronic and Communications Contracting Award 2020 (MA000025)
Fast Food Industry Award 2010 (MA000003)
Fitness Industry Award 2020 (MA000094)
Food, Beverage and Tobacco Manufacturing Award 2020 (MA000073)
Gardening and Landscaping Services Award 2020 (MA000101)
General Retail Industry Award 2020 (MA000004)
Hair and Beauty Industry Award 2010 (MA000005)
Health Professionals and Support Services Award 2020 (MA000027)
Horticultural Award 2020 (MA000028)
Hospitality Industry (General) Award 2020 (MA000009)
IPCA (WA) Enterprise Agreement 2011 and 2012
Joinery and Building Trades Award 2020 (MA000029)
Manufacturing and Associated Industries and Occupations Award 2020 (MA000010)
Master Grocers Australia (MGA) Enterprise Agreement 2014 (AG2014/6314)
Meat Industry Award 2020 (MA000059)
Miscellaneous Award 2020 (MA000104)
Nurses Award 2010 (MA000034)
Passenger Vehicle Transportation Award 2020 (MA000063)
Pastoral Award 2020 (MA000035) Pig Breeding and Raising
Pastoral Award 2020 (MA000035) Poultry Farming
Pastoral Award 2020 (MA000035) Shearing Operations
Pastoral Award 2020 (MA000035) Broadacre Farming and Livestock Operations
Pharmacy Industry Award 2020 (MA000012)
Professional Employees Award 2020 (MA000065)
Racing Clubs Events Award 2020 (MA000013)
Racing Industry Ground Maintenance Award 2020 (MA000014)
Registered and Licensed Clubs Award 2020 (MA000058)
Restaurant Industry Award 2020 (MA000119)
Road Transport and Distribution Award 2020 (MA000038) and Road Transport (Long Distance Operations)
Award 2020 (MA000039)
Social, Community, Home Care and Disability Services Industry Award 2010 (MA000100)
Storage Services and Wholesale Award 2020 (MA000084)
Textile, Clothing, Footwear and Associated Industries Award 2020 (MA000017)
Wine Industry Award 2020 (MA000090)
More modern award interpretation and compliance features
FAQs
Will Roubler help my business stay compliant?
Roubler provides peace of mind compliance with built-in checks and measures to help prevent accidental mistakes from happening when building rosters or approving shifts.
How long does it take to make changes to an award?
With Roubler, managers are automatically notified of the latest changes to awards and simply need to approve for the changes to be implemented throughout rostering, time and attendance and payroll.
Does Roubler automatically update an employee's pay rate based on their date of birth?
Roubler's workforce management software automatically updates employee pay rates based on their date of birth, meaning you can rest assured employees are paid correctly.
We will always respect your privacy. We will treat your personal details with the utmost care, and will never sell your information to any third parties. If you choose to receive occasional updates and advice on how to grow your business you can unsubscribe at any time. View our
Privacy Policy
here.