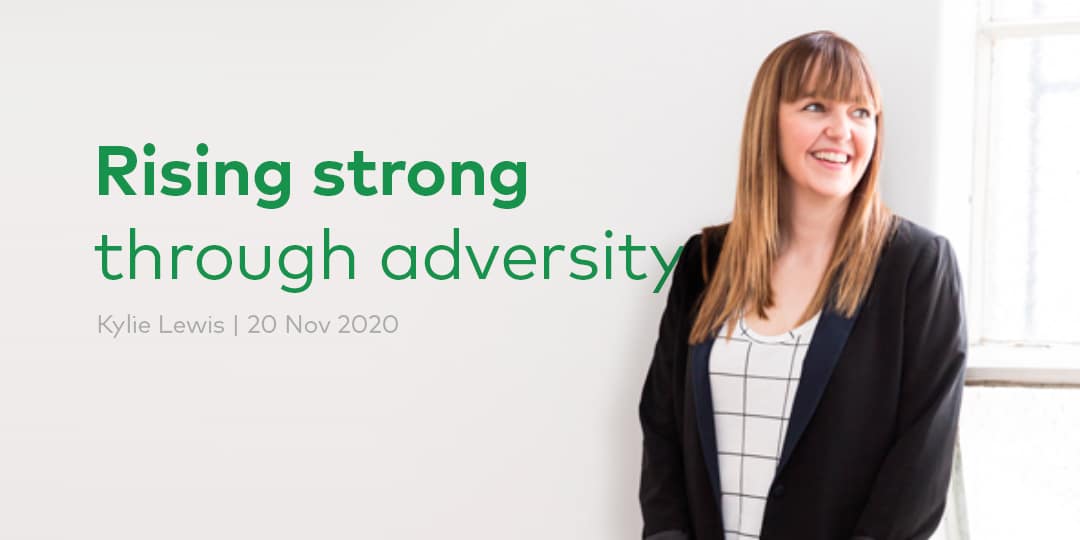 Rising strong through adversity
20 Nov 2020 / Kylie Lewis
How well equipped are you to cope when things go sideways? When, despite all your best intentions, planning and bravery, you end up face down in the arena?
Being a leader in a time of massive disruption means you're at the front line of hard calls and tough conversations. The emotional labour required to show up – for your business, your team and yourself – is so often underestimated and undervalued.
Join us for this FREE online workshop with Certified Dare to Lead™ facilitator Kylie Lewis, and learn:
All about the three-part Rising Strong process and how it applies to business leaders
Ways to get back on your emotional feet, and keep being the leader you want to be and your team needs
What happens when you're caught in a hard moment, and how to get to the other side
Practical skills to navigate the rumble, the reckoning and the revolution of rising strong in uncertainty.
This evidence-based process is a result of Dr Brené Brown's 20 years of research as a professor of social work at the University of Houston, and her more recent studies in leadership, based on her work with some of the world's largest and most innovative and influential companies and leaders, as reported in her two best-selling books Rising Strong (2015) and Dare To Lead (2018).
"The physics of vulnerability is simple: If we are brave enough, often enough, we will fall. When we take risks in our lives, we will inevitably experience disappointments, hurts, failures and heartbreak. Rising Strong is about what it takes to get back up and how owning our stories of struggle gives us the power to write a daring new ending. Struggle can be our greatest call to courage and the clearest path to a wholehearted life." – Dr Brené Brown