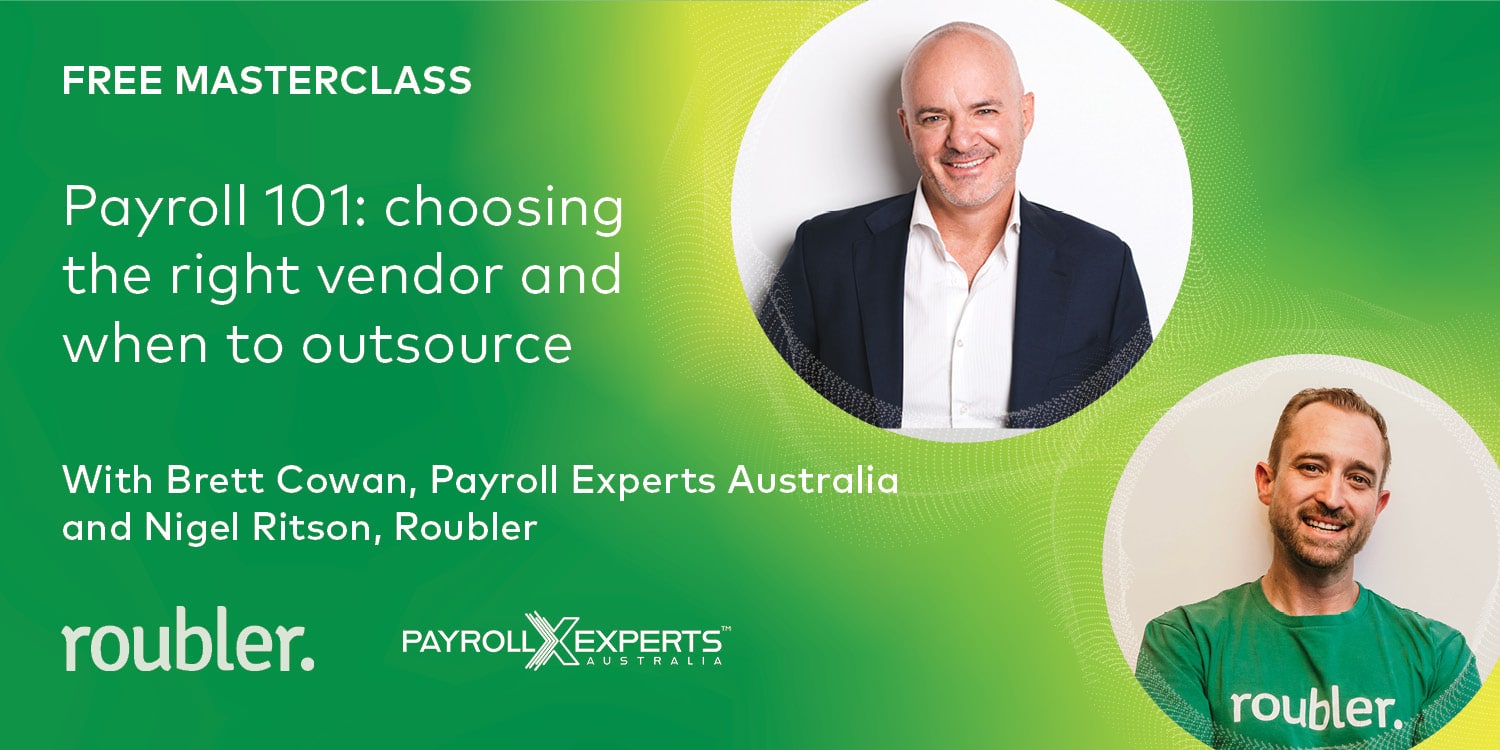 Payroll 101: choosing the right vendor and when to outsource
29 Sep 2022 / 12:00pm - 12:45pm / Benjamin Jones
This webinar is being broadcast at local times across all of our regions, register via the links below.
Compliant payroll happens when people, processes and technology work together. If one of these three is out of sync it can lead to inefficiency, risk and instances of non-compliance.
Despite this, payroll can often be an afterthought. Whether it's a lack of investment, resources or simply struggling to scale your processes in line with business growth, efficient and effective payroll can slip away with disastrous consequences.
Join Roubler's Chief Operations Officer, Nigel Ritson, and Payroll Experts Australia's Chief Executive Officer, Brett Cowan, on Thursday 29 September at 12:00 pm (AEST) for a comprehensive 45-minute masterclass and learn:
How to understand your statutory obligations
The importance of developing and maintaining internal policies
How to test these policies through tech'
Why you need a proactive approach to audits
When to outsource your payroll
How Roubler's managed payroll solution can help your business