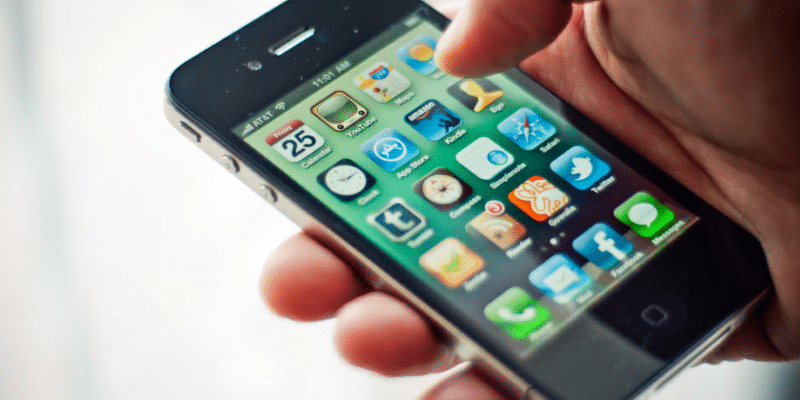 How Mobile Applications are Aiding Human Resources
More people than ever are using their mobile phones daily. So how can you take advantage of the handy device in your pocket to make the most for your business?
Between 2013 and 2015, mobile phone ownership in Australia increased from 11.1 to 15.3 million people. Tablet ownership made an even larger jump, increasing from 6.3 to 11.2 million people. Mobile phones lead the pack in overall time spent online. They account for 45% of digital time a month, over 18% for tablets and 37% for a PC.
For many, their pocket device is no longer just a way of making and receiving calls and texts. 40% of millennials use their smartphone when making decisions about purchases. 25% of smartphone users aged 25-34 will immediately check their social media apps upon waking.
But it's not just about social life and online shopping. People use mobile apps for emails, banking, and increasingly, human resources.
In 2012, 6% of companies used mobile apps for HR technologies, but that number is rapidly growing. According to Josh Bersin of analyst group Bersin, "It has reached the point where everyone who buys HR software will buy it in the cloud."
Mobile HR alleviates some of the pressure on the people in your business, streamlining processes like payroll and onboarding. Furthermore, they allow users to access the system at any time anywhere, with an internet connection. This use of the cloud to retrieve data remotely removes the need to be at the workplace desktop terminal in order to get things done.
Some companies have already reconfigured their HR systems to mobile apps, and are reaping the benefits. Take a look at some of the businesses changing the way we use HR:
Uber
Although they're one of the major taxi companies globally, Uber's specialty is in fact not cars, or any form of transportation at all. It's software. Their app, UberDRIVE, allows prospective Uber drivers to play a game, which tests their driving abilities and aptitude. Furthermore, Uber has streamlined the process, so if players like what they're doing, they can sign up to be a driver straight from the app.
Marriott International
Marriott International spans 80 countries with over 4000 properties. Their app specialises solely in recruitment, gamifying the process so that it is appealing to young prospective employees. In expanding their company and hotels beyond the US, Marriott has to look at ways to attract millennials, who are widely known as temperamental consumers. Their app, My Marriott Hotel, is a game allowing users to manage their own hotel kitchen. It has rewards for success, and has performed so well that they have created a second app to draw people in.
The Department of Defence
One wouldn't consider the Department of Defence as gamers, but gamification in training and recruitment apps is gaining traction. Again, as with Marriott, the Department's focus is the young people they are hoping to attract to careers in science, engineering, and mathematics. Make It Fly allows users to build their own aircraft to such a standard that it would be able to fly. It is not an easy game, designed to test real science, so players can understand whether they would be suited to a career in the Air Force.
The Tech Partnership
The Tech Partnership is a training organisation, providing customers with up to date digital skills for the modern age. Their app allows potential customers to train themselves in order to accurately assess their current skills. It then tracks users' performance. All of this is presented in a visually appealing way, asking customers to engage in games and competition for their own success.
Roubler
Australian HR software company Roubler is unique in that every part of the HR process, from hiring, to roster, payroll, and more, is all available in one easy-to-navigate application. While each of the other companies have used their apps to focus on one aspect of HR, whether that be training, or recruitment, Roubler streamlines the whole process from start to finish. Using automated online intelligence, Roubler is able to help with you whatever part of your workforce management you could possibly conceive. Learn more about Roubler here.