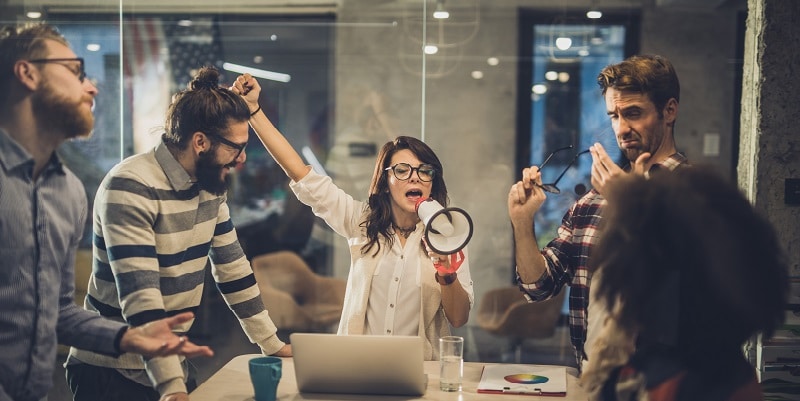 How to talk to employees about online timesheets
Moving your rostering and time and attendance functions online is a big undertaking, but one that offers so many benefits – from reduced administration time to fewer errors and more accurate pay runs. But many businesses forget that some staff may find the transition to online timesheets, tablet timeclocks and rosters on their smartphones a bigger leap than others. This resistance has the potential to hinder your efforts to implement the new system and reap the benefits you are seeking.
Thankfully, there are a few steps you can take (that don't involve a megaphone!) to alleviate your employee's concerns and help them transition to this new, better way of recording and viewing their time at work.
Communicate early and often
As soon as you are confident that the project to move to online timesheets is in progress, start communicating with your employees.
Don't limit your communication to one 'announcement email' – continue to talk to your employees throughout the implementation phase and into the first few months of using the new time and attendance system. Offer them updates on how the project is progressing, basic training materials, photos of any new hardware and even screenshots of what the system will look like to them.
Remember to use a mix of communication methods including email, bulletin boards, intranet and staff meetings. People often have different preferences for how they like to receive and absorb information so you'll need to take these into account when you choose your communication methods (e.g. some people hate email; some people prefer face-to-face meetings so they can ask questions).
A word about messaging:
People want to know what's in it for them, so focus on the benefits rather than the change. We also recommend placing an emphasis on the fact that online timesheets and rosters will reduce the amount of work they have to do! For example:
This change will make your life easier.
You'll never have to fill out paper timesheets again.
Payroll will never call you because they can't read your handwriting.
It's much quicker – it just takes a couple of clicks on the tablet timeclock/mobile app and you're done.
You can access an up-to-date roster on your smartphone 24/7.
Listen to concerns
It's inevitable that people will have questions about the new online timesheet system. That's great – it means they are engaged. Some questions will be easy to answer (Will we get training? How do we access our timesheets?), some won't (What happens if my data is incorrect?).
Keep the proverbial "door" open for people to come to you or a designated person with their questions and concerns.
It may also help to think about all possible questions, concerns and objections prior to announcing to staff that you are changing your time and attendance, rostering and payroll system, and put together a FAQs sheet to hand out, or just use internally to ensure you keep your answers consistent.
If you are moving to an online time and attendance system that involves using identifiable personal data such as biometric photography* or fingerprints*, you may receive concerns about privacy. Be upfront and disclose how the information will be securely stored, what you will be using it for, and distribute an employee data protection policy.
*Roubler hasn't implemented this technology yet.
Offer training and support
Your new time and attendance system should be so simple that minimal training is required. Even so, this is a very important step for your employees.
Book in group sessions for training on the timeclock device and mobile app (if using). During these sessions offer them a 'cheat sheet' with instructions they can refer to until the process becomes automatic for them, plus a few trouble-shooting tips.
You might also like to laminate the cheat sheets and stick them up next to the timeclock and distribute them via email.
Finally, have an appointed 'Guru' who people can go to for questions and support and ensure everyone has their name and contact details.
Automated time and attendance systems, online timesheets, and mobile time clock kiosks are amazing and will revolutionize the way your employees work. Just keep in mind that taking a few steps to communicate the benefits before you go live will make a world of difference.
For more information about how to help your employees adopt new HR technology, download our full e-book.