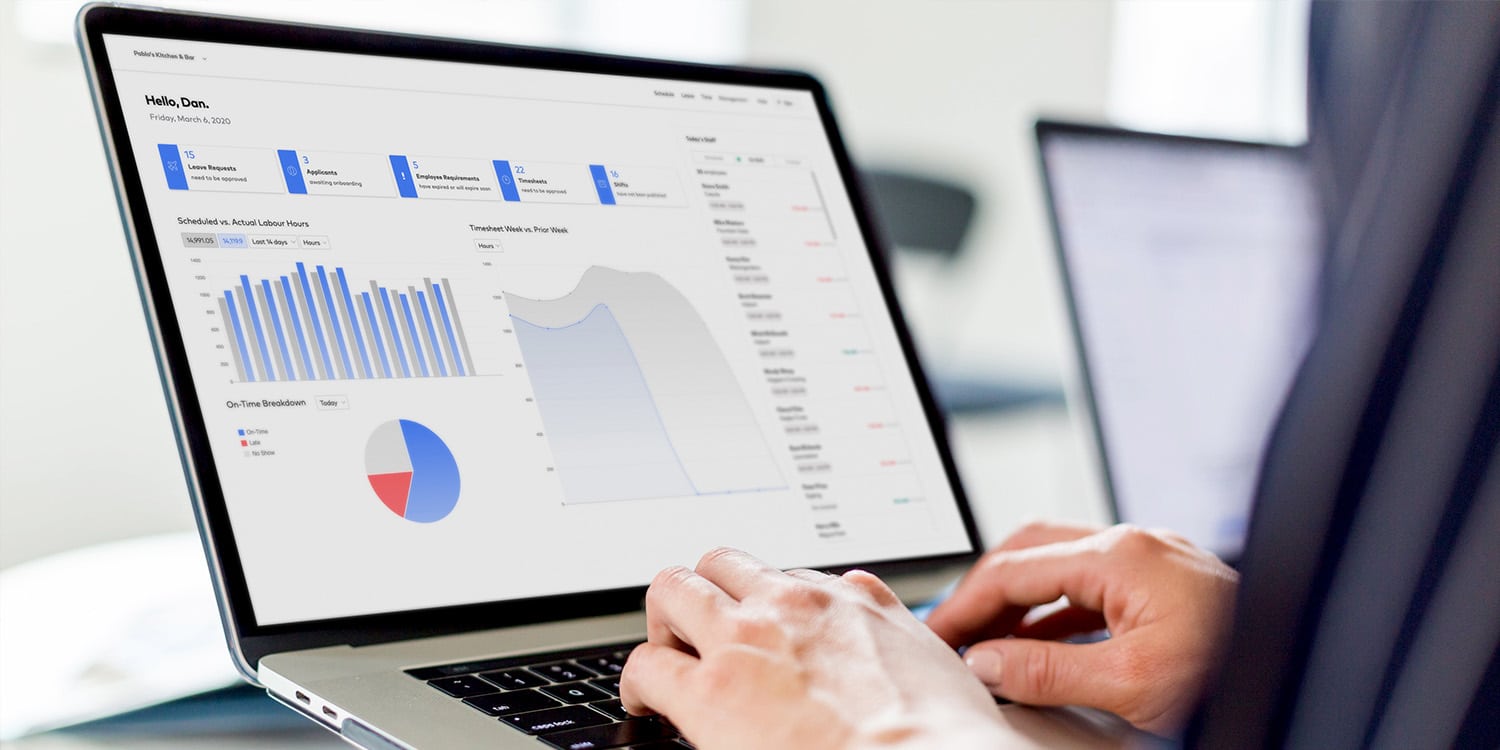 Why a single source of truth for workforce management and payroll is critical to accuracy and compliance
13 Jan 2022
/
Samantha Hill
Now more than ever, businesses need to be able to scale their workforces to meet ever-changing demand. The need to adapt and be agile has never been more pertinent, and the ability to effectively manage teams that are in a constant state of flux has never been more essential.
Many businesses use workforce management software to help manage their teams – but what happens when these systems don't work seamlessly with payroll? Manual data entry is a significant burden to many payroll teams, particularly at a time when shift patterns are constantly changing and leave requests are being submitted at the last minute.
Payroll accuracy and workforce efficiency depends on a fully integrated system, and without this technology in place, managers are ill-equipped to create cost-effective rosters, unnecessary overtime can escalate, and it can be very difficult to ensure staff are paid in line with the hours they have worked.
Fortunately, there are solutions available that offer all-in-one systems with seamless payroll. Here's why you need to invest in an end-to-end workforce management solution that includes a fully integrated payroll system.
Scale quickly
The scalability of your workforce management solution is vital – particularly during times when workforces are in a state of flux. Being able to change rosters at the last minute, communicate changes with employees, and ensure they are paid in line with their new shifts is critical. The last thing a business needs is to be dealing with manual payroll data entry.
Roubler's all-in-one workforce management solution includes payroll software that minimises manual data entry. With Roubler, attendance data, employee pay rates, leave and expense claims are sent automatically to payroll. Everything flows directly to payroll for fast and easy processing.
Automate compliance
Compliance is at the heart of the ability to scale any business. Without fully integrated systems in place to help ensure compliance, you risk harsh penalties and unhappy employees. Complex modern awards and ever-changing legislation are difficult to stay on top of – particularly without automated pay rules in place.
Roubler's workforce management embeds compliance throughout the entire employee journey, with built-in compliance checks and measures from rostering right through to payroll. This means managers will be alerted of potential non-compliance as it arises, and payroll will receive accurate data directly from the source, ready to process.
Connect departments
What good is a solution that doesn't communicate vital information across all departments, including payroll? Payroll teams require the most up-to-date employee information to ensure each pay run is accurate and timely. Software that doesn't communicate this data to payroll can result in a tedious back-and-forth battle for information.
Roubler's workforce management software provides employees with a self service app, enabling them to take ownership of their personal details, leave and availability. This information syncs directly with payroll – saving time, manual data entry, and helping ensure accurate pay runs. The employee self service app also allows employees to view their payslips on the go, minimising the number of requests to payroll.
Provide a centralised source of data
Workforce management software needs to provide business leaders with visibility over all locations, with one source of truth. Access to this information provides workforce-wide clarity and empowers decision-makers at all levels to make better, more informed choices.
With Roubler, HR, payroll and managers can easily access essential workforce-related information from all locations – from visibility over staffing costs, to accurate time and attendance data, to essential payroll and audit reporting.
Book a demo with one of Roubler's workforce management experts to find out how an end-to-end workforce management system can help streamline your payroll practices.
Follow us on LinkedIn for the latest on news and tips to manage your workforce.