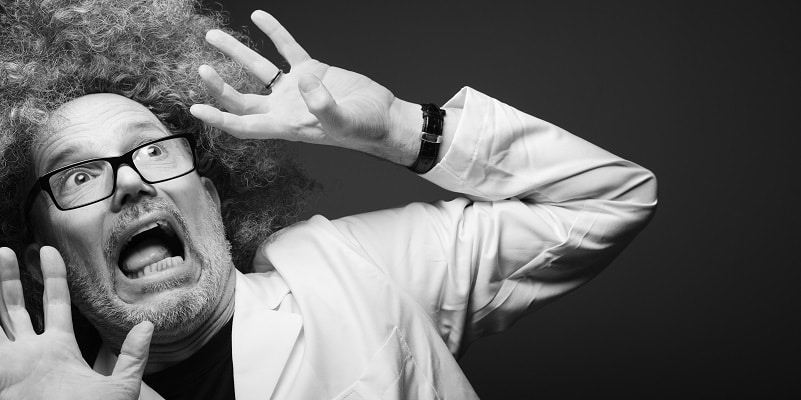 Defeating your HR software Frankenstein
I talk to business owners and HR managers every single day and one thing consistently comes up: trying to find a way to combat what I call "The Frankenstein Effect".  I can already hear you asking, what on earth is that? Well, for me it means using multiple point systems to manage your business, that really aren't built well enough to work together causing frightening delays, brutal data inaccuracies and lost productivity.
How are these HR software monsters created in the first place?

It starts with good intentions. Businesses buy the best in breed of different systems to manage different needs – rostering, time and attendance, payroll – but end up creating a monster that is difficult to manage and terrifyingly good at reducing how efficiently people can do their jobs.
Let's start with the hiring process. Onboarding a new employee is often a manual process. Your new starter fills out their employment agreement, their tax file declaration, superannuation form, and signs the employee handbook and several important policies. Then it's up to your HR manager (or in some cases the line manager) to manually add that information into your HRIS, payroll and rostering systems and lodge forms with the ATO.
The worst part – other than the sacrifice of innocent trees – is that rather than getting to know your new starter, your HR team and managers have just spent the best part of their day on paperwork trying to make sure all the data is correct in each point system, entering the same information multiple times. Meanwhile your new employee has lost a little bit of their initial excitement before they've even had lunch – after all, they've not met anyone or learned a thing yet, just filled out dozens of forms.
Leave is another process (or limb) that seems to operate separately for so many businesses.  It gets particularly scary when leave is applied for in one system and shows up in another e.g. calculated in payroll but requested and approved in your rostering system. If they are not integrated correctly (or at all), you'll find your staff being paid annual leave that they have not accrued or managers approving annual leave without realizing the employee in question will go into a negative leave balance if it's approved.
Rostering, timesheets and payroll are three particularly important parts to have sewn together correctly. If your payroll team is working off timesheets created in Excel to run payroll in yet another piece of software each week, the risk of making an error in your payroll increases. Your business is very reliant on each manager to ensure every timesheet is correct, every roster is perfect and, in the end, you're going to need a higher headcount just to manage your growing workforce.
Your HR, Management and Finance staff need to be on the same page so your business can run as efficiently as possible.  If your managers are running their rosters on Excel, for example, the business as a whole has very little visibility on who is working and when and if there are absenteeism issues. Your teams can't cost their workforce before payroll (no leave or labour efficiency statistics here!) and you can't forecast accurately. As a business owner, you can't see at a glance what is going on in all locations.
What is particularly frustrating is that each of your systems – HRIS, payroll, rostering – is built beautifully as a standalone product. However, as soon as you try to connect each of the systems things begin to become problematic. Data transfers are slow – and sometimes inaccurate – and reporting involves consolidating several reports. Thus, the Frankenstein effect begins: you're using multiple moving parts with multiple logins that, from an operational standpoint, gives you a very messy and disjointed picture. Essentially, each point system isn't being controlled by the same brain.
When it comes to HR, payroll and workforce management software, most companies start small; they find a quick, easy and cost-effective fix to manage their staff, rostering and payroll. When you're starting out this is perfect. If your current set-up is ticking all your boxes why change, right? However, as you grow your workforce, a mini-Frankenstein arises. It isn't scalable so you just keep adding parts and increasing your subscription costs, and the software monster becomes bigger and bigger.
How can we control a Franken-software situation?
You must kill it off, I'm afraid. No number of APIs and connectors will do the job – but an integrated workforce management platform where all the tools you need are connected by one database (or brain) will. When all employee data is stored centrally, you only have to enter it once during onboarding. You can see a person's roster, timesheet, payslip, emergency contact and qualifications all in the one place. Reports can be pulled without collating information from a dozen different sources and all (authorized) managers can see across the business easily.
The good news is if you are doing battle with Frankenstein's software monster – you aren't alone. Typically when I speak to businesses they are using many different point solutions like Deputy, Tanda, Excel, Ento and so on to manage their payroll, rostering, time and attendance and onboarding (all great in their own right) but they are looking for an integrated solution that makes those tools redundant and empowers them to operate in a much more scalable, effective and efficient way as they move their business into a new stage of growth.
When I hear companies say that I get so excited because we are on a mission to help transform the way businesses manage their shift-based workforces. Roubler was built with all of these complications in mind. That's why we get out of bed every day – to rid the world of Frankenstein's software monsters.
Not sure if the software you are looking at is the right fit? Check out our ebook The HR Manager's Complete Guide to Purchasing HR Software.
Words by Kathryn Bonanno.