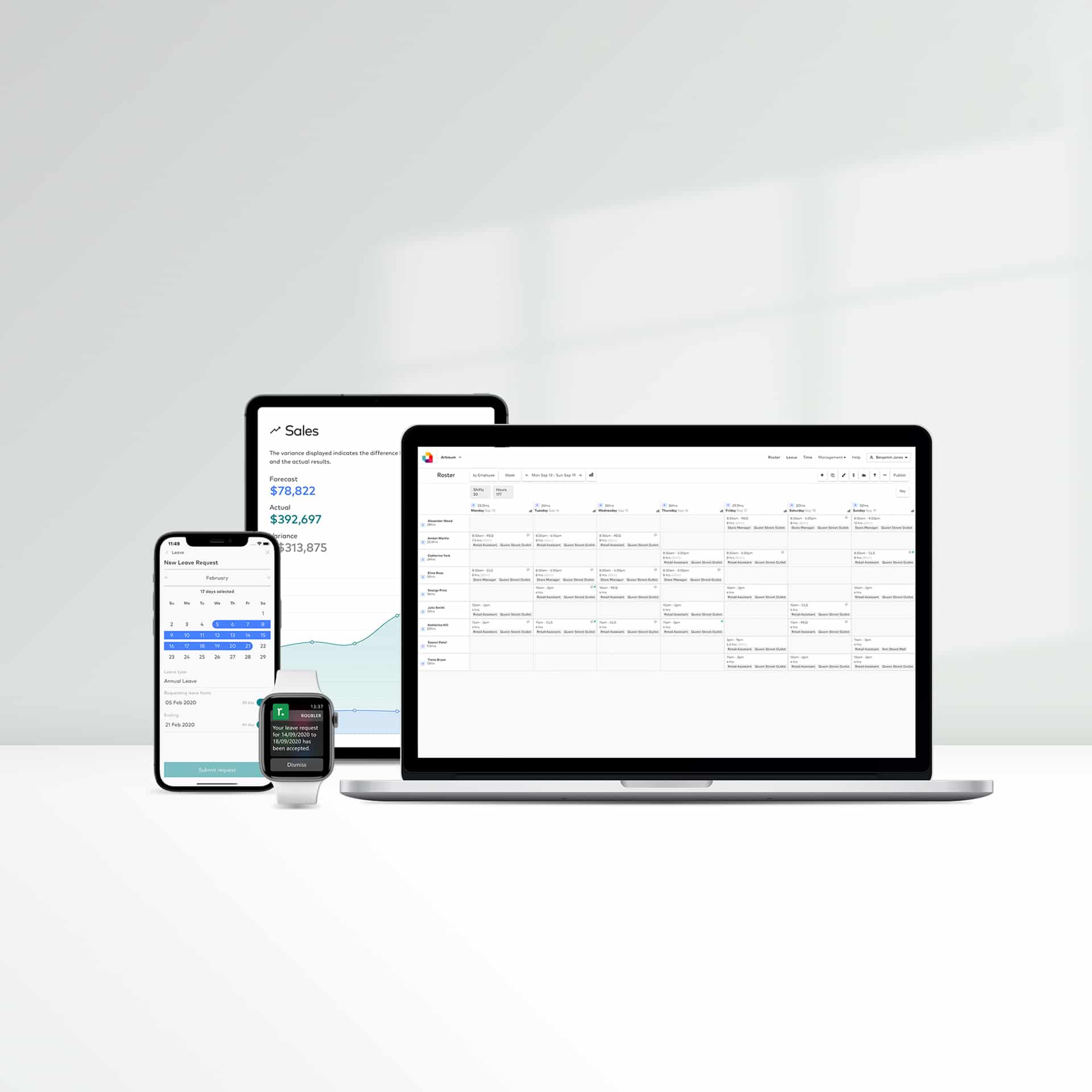 All your workforce management tasks on one platform
Future-proof your business with Roubler, workforce management software you can depend on now and into the future.
Our seamless system brings together everything you need to create efficiencies and transform your workforce.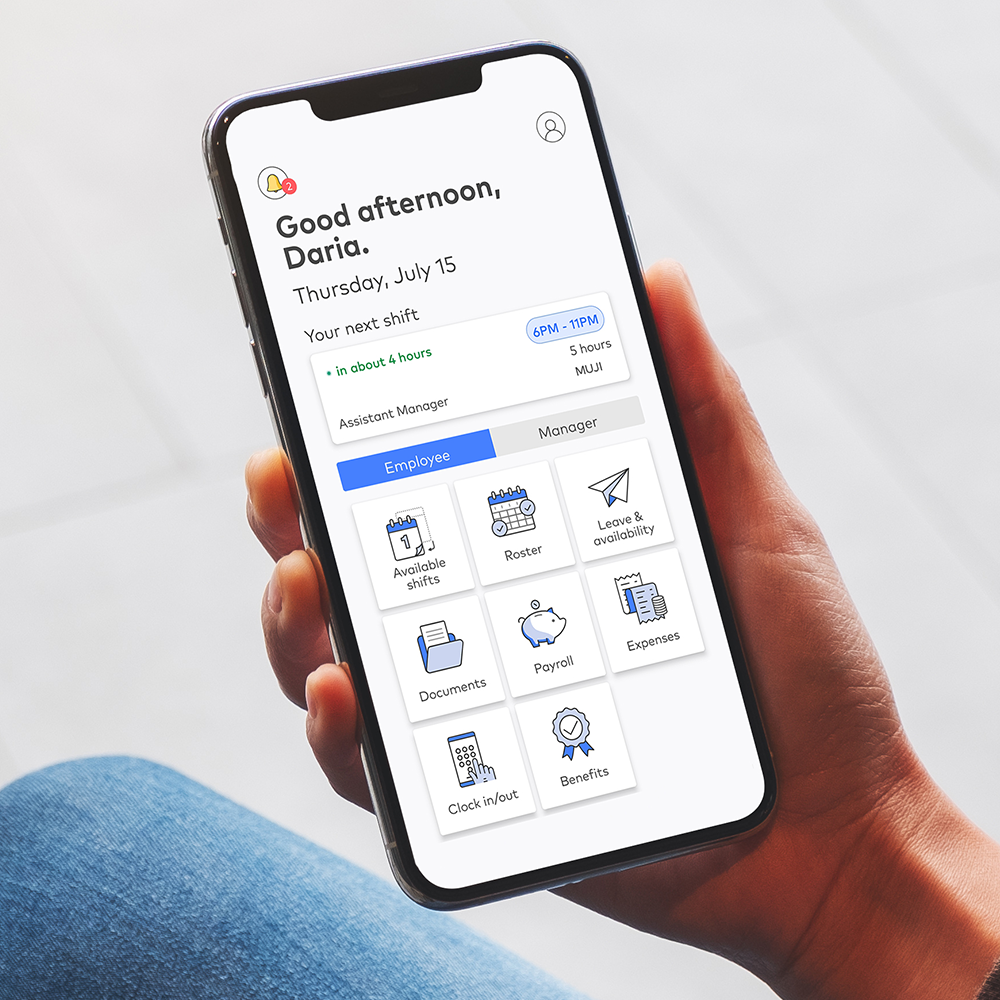 One seamless system
By definition, workforce management is an integrated set of activities that allow businesses manage their employees and increase productivity. So why would you use multiple, disjointed systems for activities that should happen seamlessly?
Roubler is a true workforce management system with all the features you need on one platform so you can onboard, roster, manage and pay employees without being interrupted by data entry or transferring information between systems.
Discover the full scope of our seamlessly integrated features