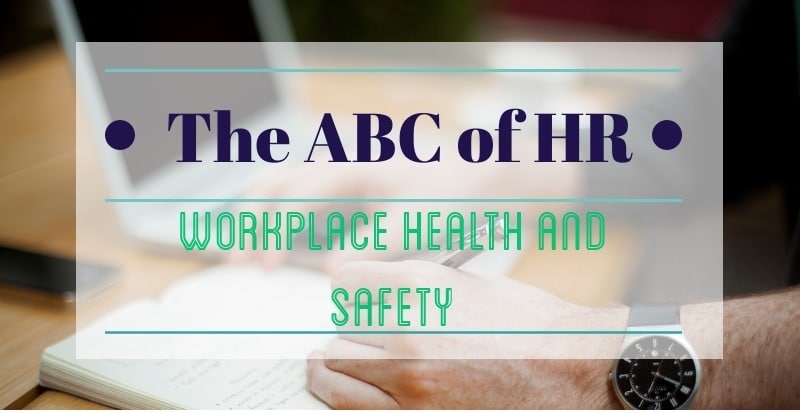 The ABC of HR
The business world – and especially human resources departments – love acronyms. Conversations about the operations of the company can start to sound like a coded message. But knowing what many of these mean is very important to the business operating legally and in line with workplace regulations. Here are some of the key acronyms you should know not just as buzzwords, but important parts of the company operations.
WHS – Workplace Health & Safety
Previously known as OH&S, WHS is one of the fundamental considerations in any workplace. In 2012, new laws were enacted in most Australian states and territories, making WHS regulations consistent across the country. They outline the rights and responsibilities of employers to ensure the physical and mental health safety of their workers.
The key tenets of WHS laws require businesses to:
provide safe work premises;
assess risks and implement appropriate measures for controlling them;
ensure safe use and handling of goods and substances;
provide and maintain safe machinery and materials;
assess workplace layout and provide safe systems of work;
provide a suitable working environment and facilities;
It is also a legal requirement that businesses have insurance and workers' compensation insurance for all employees.
TSS – Temporary Skills Shortage Visa
The TSS is a temporary visa which allows a foreign national to live in Australia, while working for a sponsoring employer in a specific position. There are two 'streams' to the TSS – "short-term" (up to two years) and "medium- and long-term" (up to four years). Each stream has a specific list of occupations that are difficult to fill with Australian workers.
The TSS visa replaced the Temporary Work (Skilled) visa, commonly known as the 457. The new visa has tighter restrictions and more rigorous tests for the business to apply when applying to use foreign labour. This includes a requirement for businesses using TSS workers to contribute funds to the Skilling Australians Fund.
HRIS – Human Resources Information System
A human resources information system is software or an online solution (or both!) that integrates a range of HR tasks. The best HRIS solutions offer:
paperless onboarding and recruitment tools,
workforce management and rostering with inbuilt costing functionality and multi-site support,
time and attendance logging, with automatic calculation of overtime and complex arrangements such as higher duties or split shifts, leave entitlements, superannuation and other industry-specific provisions
cloud-based payroll systems that link with attendance data and award interpretation,
the ability to manage payroll in-house or outsource,
real-time business intelligence data, including key HR performance data on absenteeism, late clock in, staff turnover, current applications, safety and staffing levels vs revenue
FWC / FWO – Fair Work Commission / Fair Work Ombudsman
The FWC (previously Fair Work Australia) and FWO are different, but related, organisations. They are the independent government organisations that regulate Australia's workplace relations framework.
The FWO enforces compliance with the Fair Work Act 2009 along with related legislation, awards and registered agreements. This can include seeking penalties for breaches of workplace laws, awards an agreements, and monitoring compliance with suspected breaches. The FWO can provide advice to employers about minimum entitlements and obligations under the Act.
The FWC is the national workplace tribunal which can resolve a range of workplace disputes through mediation, conciliation and in some cases, public tribunal hearings. The FWC can also facilitate enterprise agreement bargaining and administer the regulation of industrial action.
KPI / KSI – Key Performance Indicators / Key Success Indicators
KPI or KSI are very common HR terms and measures the success of individual staff and the whole workplace team in achieving goals. Often, KPIs are periodic (such as weekly or monthly goals) and may reset at the start of new periods, while others apply to a specific project. It is common for some businesses to tie bonuses, rewards or promotions to KPIs and as such, there are several critical factors that make these measures SMART:
Specific: tasks to complete should be clear and unambiguous
Measureable: progress must be able to be tracked
Attainable: goals shouldn't be set so high they are unachievable
Relevant: directly tied to the overall goals of the organisation, rather than arbitrary tasks for the sake of it
Time-frame: employees should be aware of when output or successful completion is expected
By setting SMART KPIs, employees are more likely to see them as meaningful to their job and push more for success. KPIs should also be flexible and iterative to allow change with dynamic business conditions.