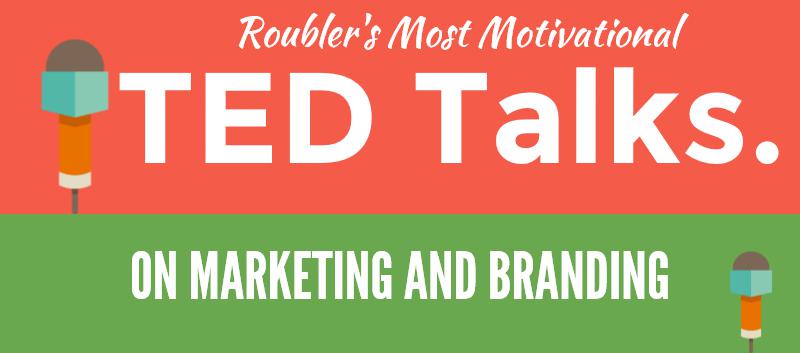 Best TED Talks on Marketing and Branding
Marketing and branding are the bread and butter of selling your company. Here are our favourite TED talks on how to ace branding and marketing.
Choice, Happiness, and Spaghetti Sauce- Malcolm Gladwell
Wondering what the heck spaghetti sauce has to do with marketing? Best-selling author Malcolm Gladwell explores the story of how market researcher and psychophysicist Howard Moskowitz leveraged consumer opinions to highlight the importance of choice when he worked with Prego — the trademark brand name pasta sauce of Campbell Soup Company.
404, The Story of a Page Not Found- Renny Gleeson
It's happened to all of us. You're searching for something online and then, all of a sudden, you hit a dead end. You've gotten a 404 error. For some companies, a 404 page is just a functional alert to tell users that they've tried to reach an unreachable destination … but it doesn't have to be this way. Gleeson suggests a marketing alternative: "What if this error page was also an opportunity?" You'll have to watch the video yourself to see how these "well-designed moments can build brands."
How to Make Choosing Easier- Sheena Iyengar
Ever find yourself staring at a seemingly never-ending wall of mustard in the grocery store, unable to make a decision? You're not alone. Sheena Iyengar details fascinating research that reveals the consequences of offering people too many choices. In an effort to help businesses get a handle on how to prevent choice overload, she goes on to explore four techniques that can be used to narrow your focus and simplify the presentation of options.
What Consumers Really Want- Joseph Pine
In each economic period of history, customers have demanded different things. In the industrial economy when mass production developed, it was all about keeping costs low to distribute goods to as many people as possible. Then, the economy evolved to be more of a service industry, where companies were all about producing quality. Now, we're in an "experience economy" and companies need to be concerned with "rendering authenticity." Learn why authenticity is crucial to your business' success — and how to make sure you can achieve it.
How to Get Your Ideas to Spread- Seth Godin
If you're trying to create messaging that appeals to everyone, you'll end up resonating with no one. These days, the ideas that take off are the ones that speak directly to the people who are already listening. Seth Godin explains why traditional methods for idea transmission (mass media) are losing their appeal, while the importance of niche marketing begins to surface in modern marketing strategies.
The Clues to a Great Story- Andrew Stanton
If you want to get some brilliant storytelling tips from the writer of all three Toy Story movies — all while laughing your head off — check out Stanton's TED Talk below. Although, be warned that he does use some not safe for work (NSFW) language.
Why Videos Go Viral-
Kevin Allocca
One of the greatest mysteries of our generation is how certain content goes viral. Who would have predicted that Rebecca Black's "Friday" would be so horribly awesome that it would get millions and millions of views? Not me. Luckily, Allocca figured out what all viral videos have in common — which may come in handy next time your boss or client asks you to make a video "go viral." 😉
Lies, Damned Lies, and Statistics (about TEDTalks)-  Sebastian Wernicke
Ever wondered what it would take to create the best — and worst — TED Talk of all time? Based on aggregate data from every TED Talk video on the TED website, Wernicke gives us some pointers on selecting topics, words, and even mood lighting to knock your talk out of the park … or make it flop. If you're giving any sort of presentation soon, you should definitely check out Wernicke's talk.
---