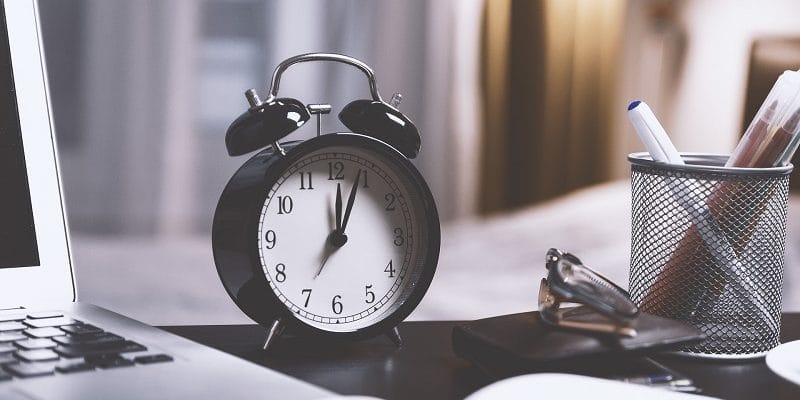 4 Ways to Ensure Your Temporary Worker is Productive
We've probably all experienced hiring a temporary worker who wasn't very productive. It can be an incredibly frustrating experience – after all, you just wanted someone to get the job done, but the person you hired turns out not to be up to scratch.
Fortunately, there are certain things you can do to get the most productivity out of your temporary worker. We've listed our best tips below for doing this, from hiring to how to treat them when they first enter your workplace.
As you'll see, each tip is easy to implement, but will have a huge impact on the productivity levels of your next temp hire. If you're excited at the prospect of learning how to guarantee productivity with your next temp worker, read on!
1. Hire someone reliable
Hiring a reliable temporary worker in the first place will make a huge difference to the level of output you receive at the end of the day.
While it's easy to point the finger at the worker themselves when they don't meet your expectations, it really does start with you and who you choose to hire. Taking the effort to hire someone who has proven to be productive and is highly-skilled will more likely meet your expectations than picking someone who only sounds good on paper. When advertising a role, or briefing one to an agency, be specific about exactly what you expect that person to achieve during their time with you.
You don't have to go about the hiring process alone, either. If you haven't been impressed by staff sourced from agencies, why not try a  cost-saving on-demand staffing platform instead? Making the switch will give you access to vetted talent, so you can have some peace of mind that your next temporary worker will be up to the task.
2. Communicate your needs effectively
Just as you need your staff to communicate with you effectively to help you get your job done, you need to do the same for your staff – including your temporary workers. Clear communication is the key to productivity in the workplace – without it, workers are left wondering what your expectations really are.
This is especially the case with temporary workers. You can't expect someone who doesn't come to your workplace every day (or perhaps has never even been to your workplace before) to read your mind. Guesswork just leads to preventable errors and potentially unsafe situations. It also encourages lower levels of productivity if the temp worker doesn't know exactly what they're meant to be doing or how to do it and is unsure about approaching you for help.
Therefore, make sure to let your temporary worker know up front what you expect of them. Provide them with clear guidelines, give them as much information as necessary in order for them to meet your goals and encourage them to ask as many questions as necessary.
3. Show them around your workplace
By the same token, you should take the time to show your temporary worker around your workplace. Not only is it a nice gesture, it will save them time trying to figure out where everything is. Less time spent wandering around trying to find where certain tools or areas are – or even the toilet – will mean more time spent working.
If you don't have time yourself to show your temp worker around, you can always ask one of your regular workers to take on the task. You can even implement a "buddy system," so that your temp worker has someone who knows the ropes and who they can direct their questions to.
4. Apply the same standards to your temporary worker
If you've been setting a different standard for your temporary workers – whether higher or lower than your permanent staff – you need to stop. As Hiring Manager Lisa Chu shares in her advice about mistakes to avoid when hiring temp workers, you should make your temp worker feel just as valued as your permanent staff.
"Having an even playing field is great for morale because favoritism won't exist," Chu says. "Remember to provide your temporary workers a positive experience because you may rely on them again in the future."
Chu brings up a fantastic point – it's not just about what your temp worker can do for you, it's about what you can do for them as well. After all, you don't want to find your dream temp worker, only for them not to want to return to your workplace because you didn't make it a pleasant experience. Treating your temp workers with respect will have a significant influence on their productivity levels, so don't forget that respect goes both ways.