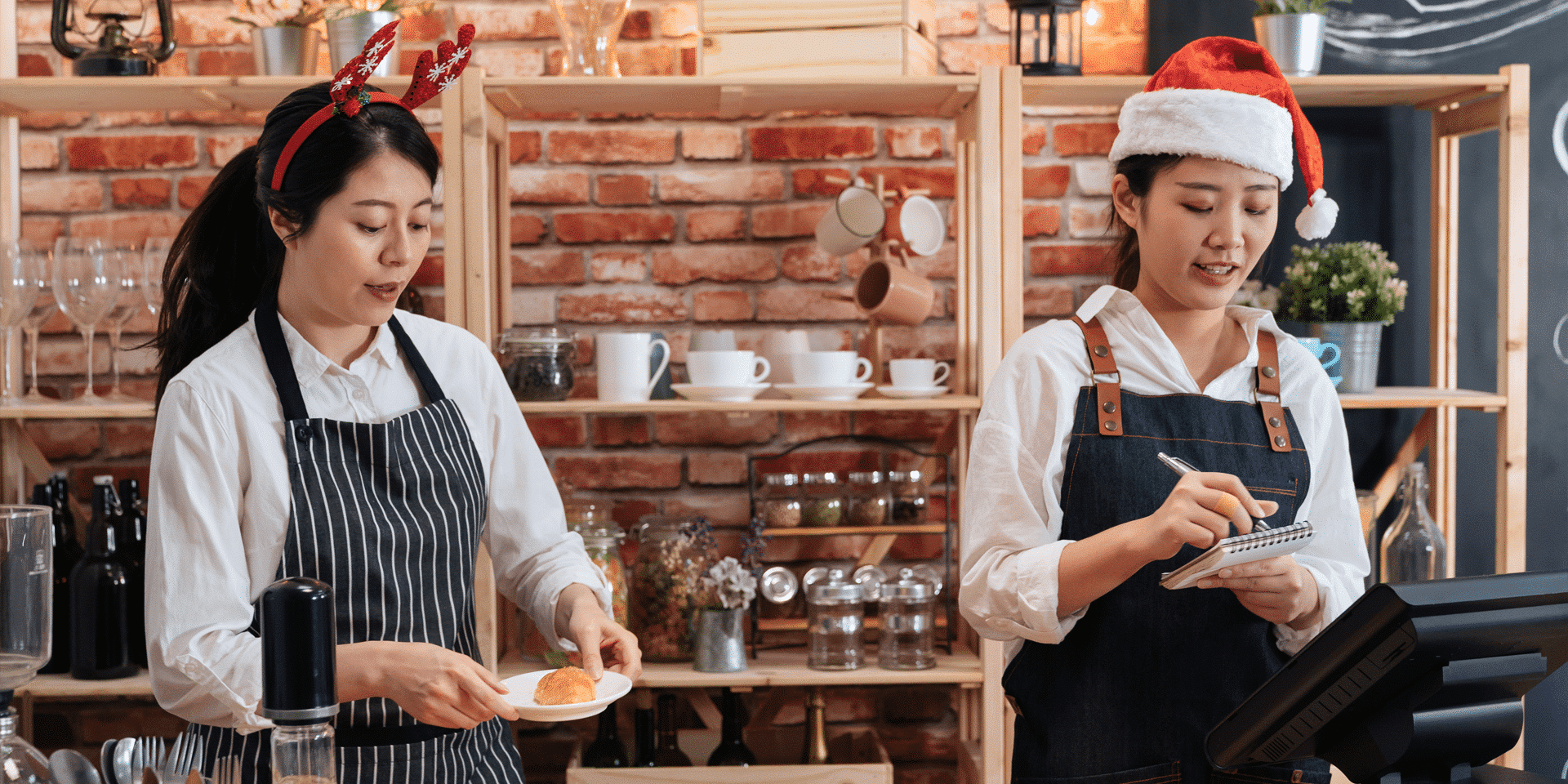 Tips for managing seasonal workers at Christmas time
16 Dec 2020
/
Samantha Hill
The festive season is upon us all; with busy shoppers ready and rearing to go, businesses need some extra help throughout the Christmas period to keep up. That's where Christmas seasonal workers come in. Hiring seasonal staff to fill the hectic times at Christmas can mean having a team on call and paying for your employees only when there's work to be done.
With so many other things on your plate at Christmas time, managing seasonal employees for a short time can prove challenging. From onboarding to time tracking, managing Christmas staff needs to be all about efficiency, so here are some tips on how you can manage your temporary team this holiday season.
Gather the paperwork – or get rid of it
Onboarding Christmas employees can be demanding with so much time spent on filling out the necessary paperwork. At the busiest time of year, you want to be able to get your team onboarded quickly and up and working asap.
A paperless employee self service solution for onboarding your team members can be the answer to freeing up your HR team's time. Imagine a workplace where new employees can complete and sign their forms directly from their mobile phone before their first shift.
Why not get rid of paperwork altogether with Roubler's seamless workforce management (WFM) software and employee app that helps you spend less time filling out paperwork, and more time getting to work.
Set clear goals
Training seasonal employees is an essential step towards achieving your business and financial goals for Christmas. A team who are ready for work with a comprehensive understanding of their role and how it contributes to the bigger picture are more likely to have confidence, allowing them to perform well towards KPIs. Staff who go through a comprehensive onboarding process are also more likely to be retained for next year, saving time and money on training, and onboarding.
Roubler offers an eLearning feature with access to thousands of online courses for your staff to access online anywhere, at any time. You can customise team training as a part of the onboarding process so that your staff will feel confident going into Christmas.
Without confidence in their role, Christmas workers risk feeling unmotivated and unengaged. Ensure that your team has the right tools and foundations to achieve their goals. To increase morale and confidence, make sure your team feels:
Welcomed and encouraged; after all, happy staff want to work harder.
Engaged and motivated; let them know clearly how their role contributes to the team's goals and overall success at Christmas time.
Ready to work with the necessary tools; Too much information at once can be overwhelming. Roubler WFM software allows you to provide your team with customized induction programs and documents that they can access from their phones 24/7, meaning they have time to review any materials ahead of the first shift.
Every minute counts!
When it comes to the Christmas period, taking the little time you have to focus on the important things, like selling, is difficult. Time tracking a casual team member means that every minute counts, after all, you're also tracking costs.
Having a seamless, all-in-one WFM software system like Roubler can help with more accurate time tracking using employee self-service clocking. Employees can use their phones to clock in and out of work, without anyone having to rework the roster manually.
Christmas is hectic, so provide your team with enough information to start their new role off on the right foot. Roubler can help your team with quick onboarding throughout the festive season so that your team can put attention on your customers and providing them with quality service.
For more on the latest Roubler news and more tips for effectively managing your workforce, connect with us on LinkedIn.
Happy holidays from the Roubler team!