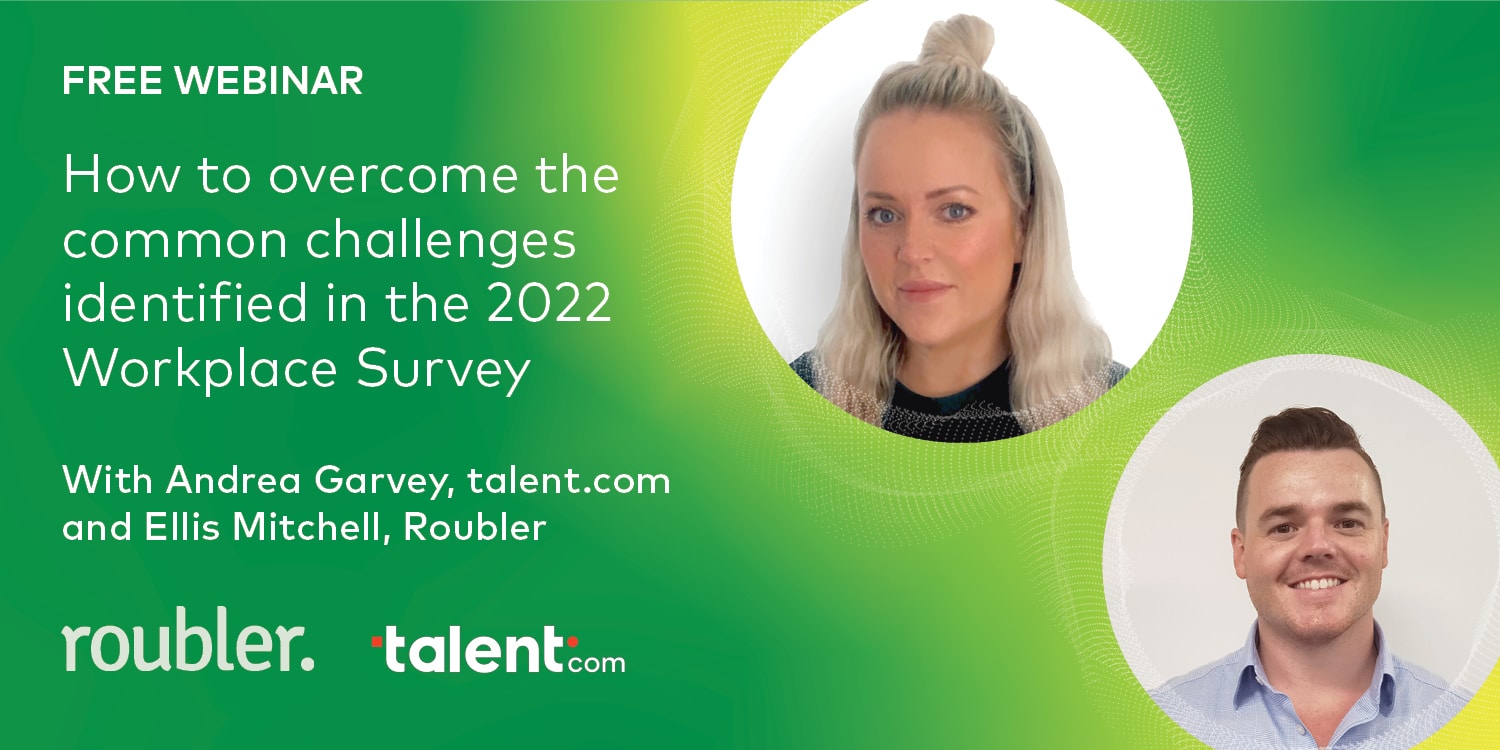 How to overcome the common challenges identified in the 2022 Workplace Survey
7 Apr 2022 / Benjamin Jones
The results are in! Do labour shortages, recruitment bottlenecks and low employee engagement sound familiar?
Hundreds of businesses identified these challenges and many more as part of Roubler's 2022 Workplace Survey.
On Thursday 7 April at 11:00 am (AEST), Ellis Mitchell (Roubler) will be joined by Andrea Garvey (talent.com) to break down the results of the survey and examine what businesses can do to overcome some of the challenges identified.
With 83% of survey respondents fearing their business will be impacted by the great resignation in 2022, and 57% saying hiring skilled workers is their biggest challenge right now, it's clear that labour shortages are a major concern.
Join Roubler and talent.com for this exclusive masterclass and learn:
The biggest pressures and challenges businesses are facing in 2022
Which of these will have the most significant impact on workforces
Key statistics and insights into the current labour market
Ways to create a more effective talent acquisition process
Tips to ensure the right candidates see your job ads
How to provide seamless and efficient onboarding.
Spaces are limited, make sure you register now to avoid disappointment!
*We'll also be running our Apple AirPods prize draw at the end of the webinar!