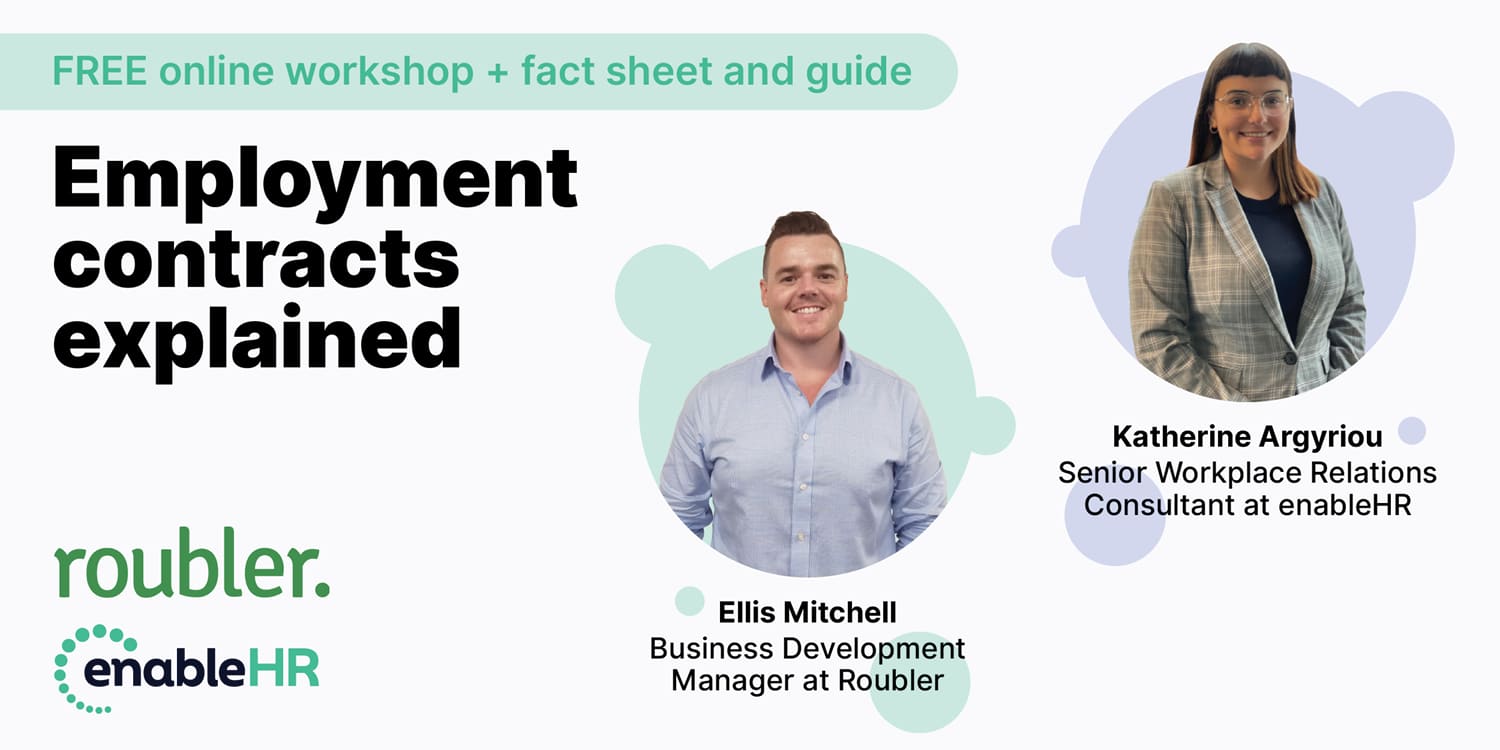 Free masterclass: employment contracts explained
17 Nov 2021 / 12:00pm - 12:45pm AEDT / Ellis Mitchell
Compliance needs to be embedded throughout every stage of the employee lifecycle. If you're waiting until payroll it's too late!
The compliance journey starts from the offer of employment, which is why Roubler is excited to be partnering with enableHR for this FREE workshop.
Join us on Wednesday 17 November at 12:00pm AEDT.
Katherine Argyriou, Senior Workplace Relations Consultant at enableHR will share the vital tips and tricks to drafting a watertight employment contract, so your business and employees are protected. Katherine will break down the different types of employment contracts, and how and when to use them.
This session aims to provide you with the tools necessary to tackle the task of employment contracts without breaking a sweat.
Limited spaces available, register now to avoid disappointment.