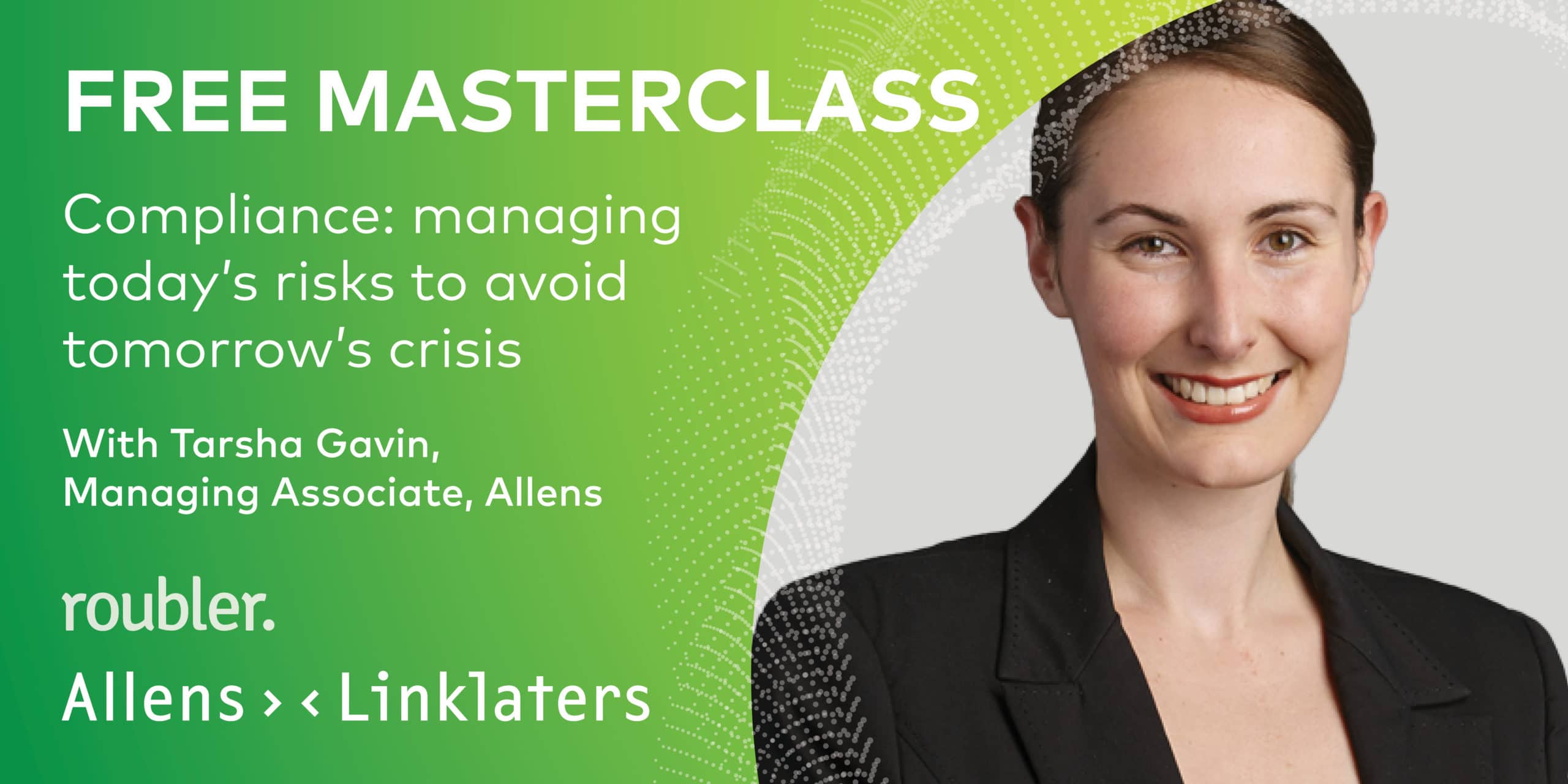 Compliance masterclass: managing today's risks to avoid tomorrow's crisis
27 Aug 2021 / Tarsha Gavin

Compliance has long been a challenge for Australian businesses. Navigating modern awards is notoriously complex, and with the rules changing at an ever-increasing rate, each year many businesses are caught out for not operating in accordance with Fair Work and legislative requirements.
Non-compliance and underpayments expose businesses to hefty financial penalties, as well as collateral damage to brand reputation. With so much at stake, compliance is front-of-mind for many, particularly in the retail and hospitality sectors.
On Friday 27 August 2021, Roubler will be joined by Tarsha Gavin, Managing Associate at Allens, for a FREE compliance masterclass.
Tarsha is a specialist employment and safety law practitioner with broad experience advising employers in the retail and hospitality sectors. She brings a wealth of knowledge and a vast understanding of the complexities involved in compliance and large-scale wage underpayment matters. This is a webinar you will not want to miss!
In this masterclass, we will discuss:
The most common pitfalls of compliance
How to identify if your workplace is at risk
Navigating awards specific to your industry
Tips and tricks to ensure your business can achieve compliance.