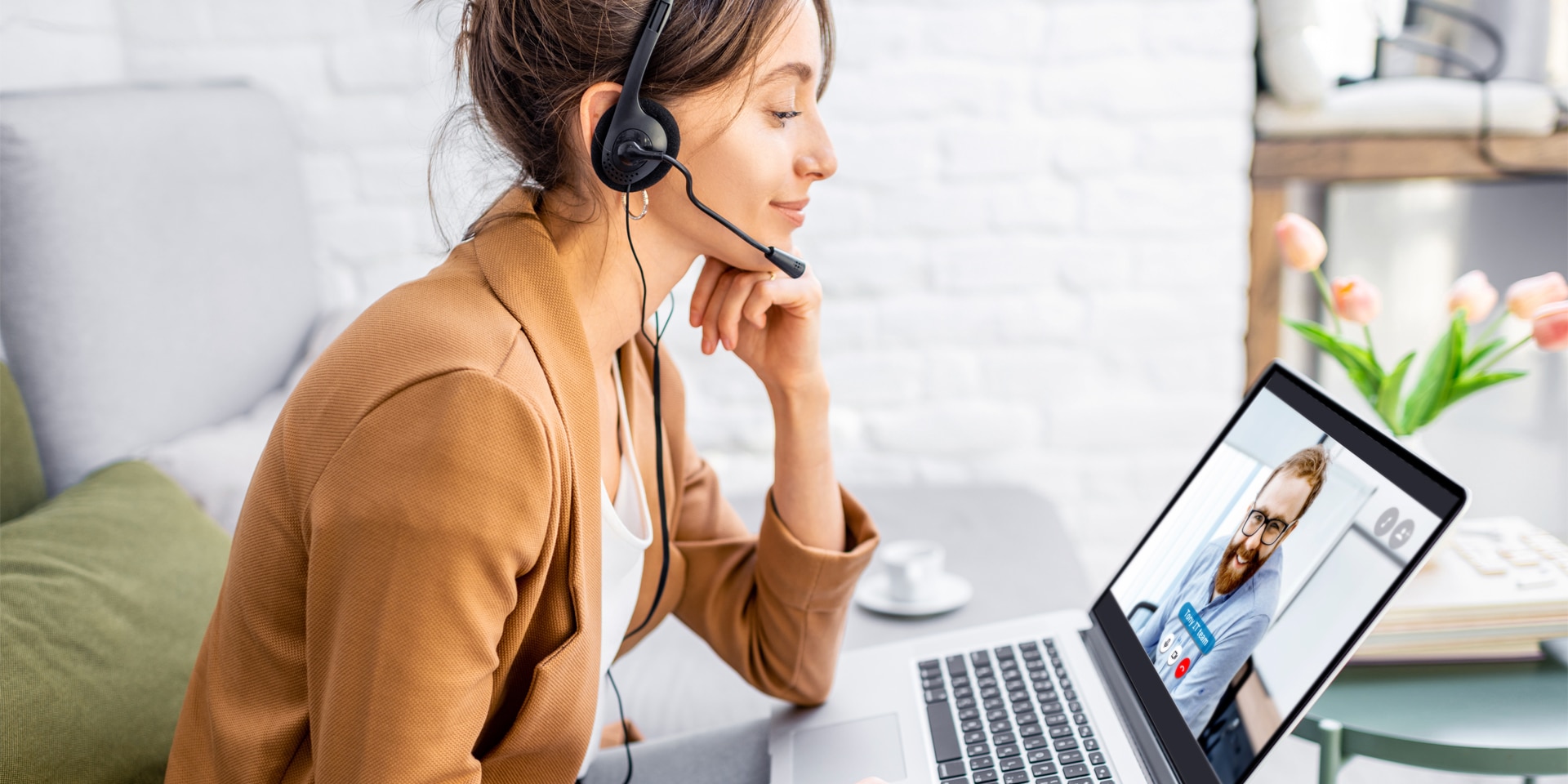 Top 5 workplace trends for 2021
07 Jan 2021
/
Samantha Hill
As we start a new year, business leaders are taking a deep breath and preparing for the journey ahead. Looking back on 2020, we are taking on board lessons learned and saying goodbye with cautious optimism about what is to come.
The past year saw an escalation of the adoption of digital technologies in the workplace. Due to Covid-19, trends that were foreseen to happen in years, happened all at once, with business owners using the latest innovations to help them adapt to new realities of work during a pandemic.
2021 is the year of digital transformation, with a focus on recovery and resilience. It will be a year of learning, adjusting and leveraging new technology. Prioritising a digital workplace needs to be on the top of your to-do list.
The exciting thing is that business owners can focus on their digital growth and the development of their employees with so many software solutions to create a mentally healthy, automated, flexible, development-friendly and agile workplace.
1. A focus on mental health
If there's one key lesson to take from 2020, it's to put your people first. Focus on creating a mentally healthy workplace where your team to thrive. Employers have been putting 40% more effort into promoting employee wellbeing by providing benefits including paid time off, resources and apps that help workers achieve physical and mental wellness, and access to employee assistance programs.
The Roubler team knows the importance of mental health in the workplace and participates in monthly mindfulness meetings to wind down and destress. Roubler will also soon provide analytics on your team's mental health via a new feature to be released this year. Your team can rate how they feel after finishing a shift – giving you access to aggregated insights to help you maintain a happy and healthy workspace.
2. Tech that makes work automated
Automation – we can't stress enough how important it is to streamline processes and refine costs. To say that automation will be a key trend in 2021 is an understatement; businesses will turn to technology to help eliminate manual tasks like data entry – soon enough, they will become a thing of the past.
Workplace automation aims to assist workers – not replace them. Workforce management software (WMS) takes away the need for extra time spent on tedious tasks like creating rosters and recording hours worked – giving you and your team time to work on other tasks that require more attention.
3. The hybrid workforce
Covid-19 has made working remotely the new normal. This year certain teams such as payroll and HR will continue to work from home even as lockdowns ease, to complement digital transformation. With data that can be accessed and managed on the cloud, more jobs can be worked from anywhere at any time.
Many businesses are taking on a hybrid approach to remote work, with employees travelling to work a few days a week to reap the benefits of in-person interaction, and then working remotely for the remaining days. Preparing for a future of remote work sets up your business for resilience in a future full of uncertainties.
4. Upskill and reskill employees
Last year saw the skills gap widen, with the dual disruptions of the economic fallout of Covid-19 and growing demand for digital transformation making it essential to retrain staff. Willing and able employees are treasures in the workplace, and new skillsets are required, so why not upskill and reskill your existing workforce?
At a time when only 16% of new employees have the skills required for future roles, this keen focus on how digital transformation will change the skillset required within your business has never been more essential. Now is the time to set a major focus on training current employees to fit the future of your workforce.
5. An agile workplace
An agile approach is no new concept to business owners, but agility across the entire workplace is coming into full swing this year. In unpredictable times, with ever-changing technologies, you and your team must adapt to working in rapid learning and decision-making cycles, and allocate resources accordingly.
Working with an agile mindset will help you sustain workers and innovate alongside the rapid pace or advancing technology. 2021 will see the implementation of agile workplaces that thrive on collaboration, where ideas flow and productivity prospers.
Roubler's WMS continues to produce exciting new features to look forward to in 2021 as we continue to make it our goal helping you manage your workforce be efficient and streamlined. Keep up with the latest in Roubler's news on our LinkedIn with tips and tricks along the way