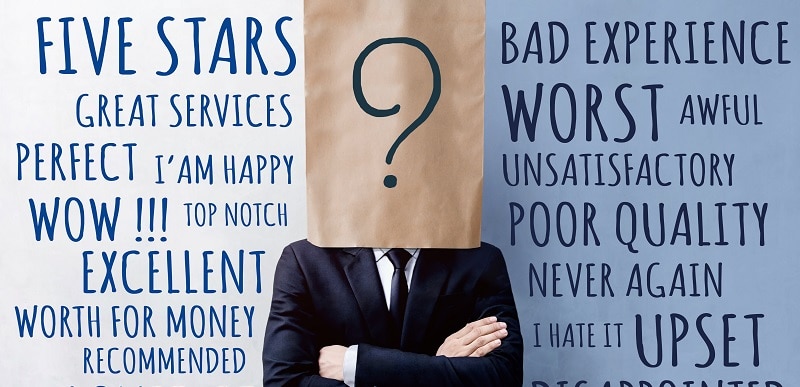 Time and attendance software reviews – what you should know
Congratulations – you've made the leap to find a new time and attendance system! Searching for new software isn't an easy task, made only more difficult when you start sorting through hundreds of time and attendance software reviews online. We understand your pain, so we've pooled our knowledge to provide you with some insider tips on unravelling these reviews to get the information you need to decide what software is right for your business.
Those lists of "The best Time and attendance software for 2019"
These lists can be found on larger software marketplace sites, HR technology review sites and industry magazine websites.
They often have detailed descriptions of the product's features and advice about what type of business it's best suited to. Do you need a timesheet app for staff or is an onsite timeclock kiosk more suitable? These 'best of' lists are great for comparing products and features, so take a good look around.
These types of reviews are great for getting a feel of what's available in the market and will help you narrow down your search to a handful of suppliers that may suit your business. However, they will not list all products available so don't rely on them exclusively.
Be mindful that some are written by independent technology and software experts, some are written by journalists while others are written by the product developers and suppliers themselves (in which case they may have paid for the review). The level of bias will greatly vary here so stay objective.
A star-based software review can't tell you everything
Star ratings give you an instant indication of quality and can be useful to help you weed out suppliers in your initial search.
However, as pointed out in the section above, there is a certain level of bias involved. These ratings, unless conducted by genuine experts, are often highly subjective and should be considered together with written reviews and testimonials.
See for yourself – get a software demonstration
Yes, they are time-consuming, but the best review you can get is your own! It's then easier to assess other reviews against your experience and knowledge of the product – whether good or bad.
The trick here is to ask as many questions as you can. Don't be a passive observer – it's important to find out exactly what it can, and can't, do. Prepare yourself with a list of your essential requirements so you don't miss anything (this guide includes a list to get you started).
Don't forget to quiz them about the how the time and attendance software works from both a manager and employee's perspective e.g. What does the timeclock kiosk look like? What do employees see when they sign-in? How to managers view and approve time and attendance data?
Mr Bright Side – Testimonial videos, case studies and quotes
These are usually on the supplier's website, so of course they are going to tell you how great the Time and attendance software you are looking at is.
Where they have real value is in helping you see how the product may work for you by getting first-hand information from a similar business.
Also, don't forget to look at their 'Our customers' page (it's usually got lots of logos on it) to see what other types of companies use the software. Bigger brands aren't always an indication of whether the product is suitable for you – particularly if you are a small business.
If you feel you need more information, why not look up the people who gave the testimonial on LinkedIn or Twitter and ask for more advice?
Compare apples with apples
When looking at any type of review, make sure you are comparing like with like. Be clear on what you are looking for – whether that's stand-alone online timesheet software or an integrated workforce management and payroll system that includes time and attendance functionality. You'll then have a better idea of the features and pricing structures you need to compare.
Our greatest advice is to seek a variety of different types of reviews to get a more holistic view of the system(s) you are considering. If you'd like further information about searching for time and attendance software, download our free e-book.
Words by Katrina Strathearn