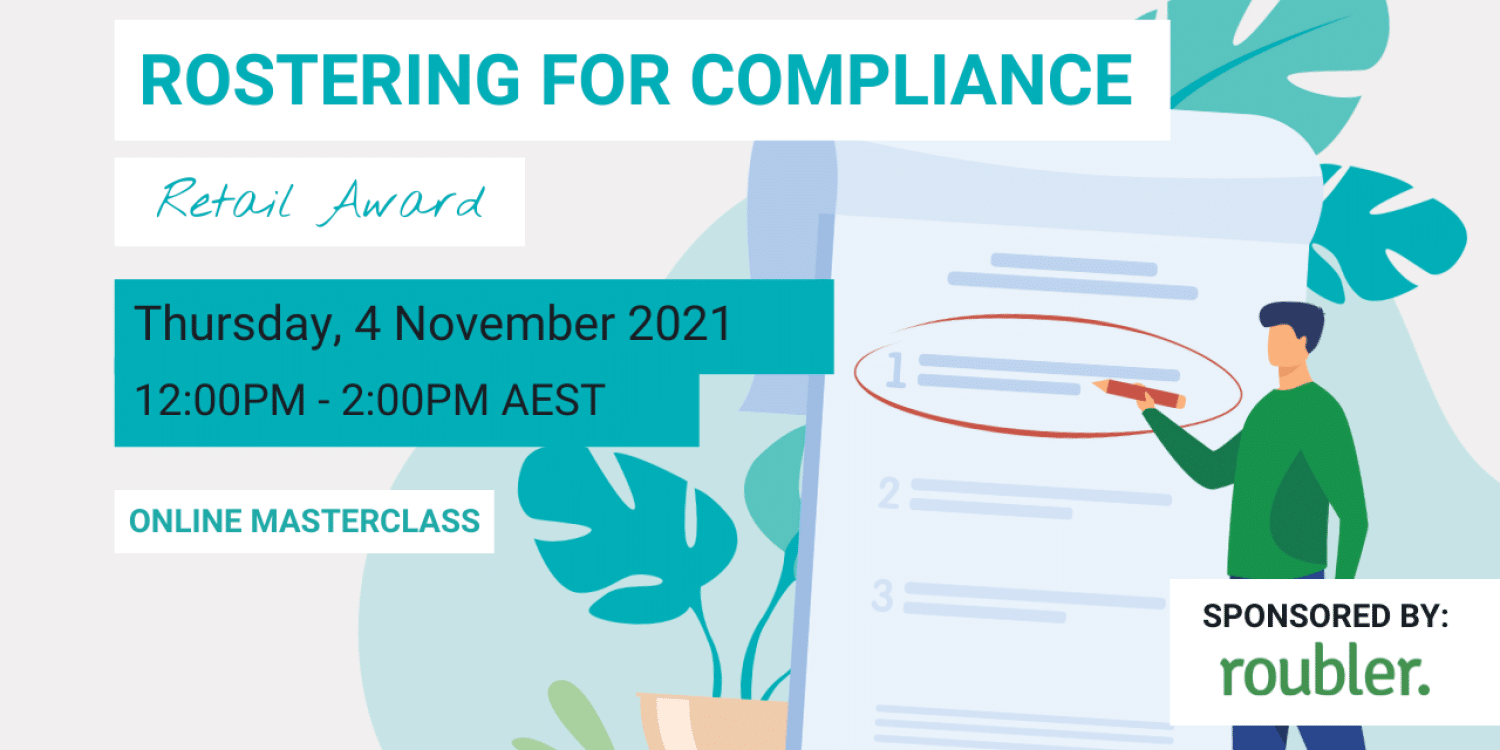 Roubler partners with the National Retail Association for compliance in retail masterclass
15 Oct 2021
/
Ellis Mitchell
With brand reputation at stake and the risk of hefty penalties, wage compliance continues to be one of the biggest threats to retailers in Australia.
Now, more than ever it can be easy for retailers to get lost in the legislative landscape, with the Covid-19 pandemic imposing rapid changes affecting the industry. The General Retail Industry Award is also complex and ever-changing, increasing the risks of non-compliance.
Roubler is excited to be partnering with the National Retail Association (NRA) for a two-hour online workshop that will give a detailed overview of compliant rostering principles, while highlighting the intricacies of the Retail Award.
Roubler's Ellis Mitchell will be joining the NRA on Thursday 4th November 2021 from 12:00–2:00 pm. The workshop will cover:
An introduction to common rostering pitfalls
How different employment types impact your rostering practices
Understanding ordinary hours of work, breaks, penalties and loadings
Notifying employees of shifts and changes to the roster
The inter-relationship between the complex rostering rules in the Retail Award
Tools and resources for achieving compliance.
Tickets are available for NRA members and non-members.