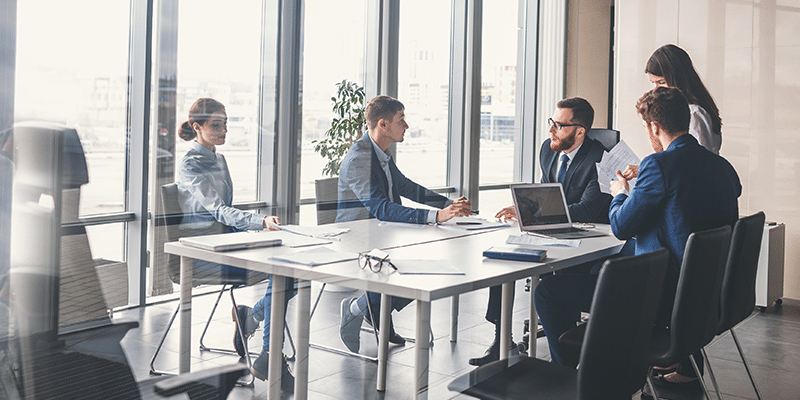 Worried about wage theft? Avoid these common mistakes
24 Feb 2020
/
Fleur Murphy
Coles recently became the latest business to make headlines for wage theft, after it was revealed they had underpaid their staff around AU$20 million over a period of 6 years. The supermarket giant joins the ever-growing list of brands that have admitted to underpaying staff, including Bunnings, Woolworths, Target, Michael Hill and 7-Eleven.
Wage theft scandals are a major headache for retailers across Australia, with potential losses amounting to not just hefty fines and back-dated payments, but reputation damage too. So how can businesses navigate the complex modern award system to ensure that their staff aren't being underpaid? Here are five common mistakes to avoid.
1. Treating permanent part time employees as casuals
One problem in retail and hospitality is that awards don't always reflect industry norms. This is particularly pronounced in the case of part-time workers: under many awards, permanent part-time staff are required to have set shifts each week, which means assigning them different shifts to cover demand can mean they are entitled to overtime penalty rates. Asking them to work more than their contracted hours can also incur overtime. Many businesses are effectively treating permanent part-time workers as they would casuals, leaving themselves wide open to inadvertently underpaying staff.
2. Leaving award interpretation up to the payroll team
Award compliance often falls to payroll teams who often simply do not have the time or expertise to understand every nuance of every award in detail. Today's payroll professionals deal with a multitude of complex issues including enterprise agreements, leave entitlements, loadings, terminations, superannuation and payroll tax, often across multiple jurisdictions. Many wage theft cases have been put down to a lack of expertise, or sometimes just simple human error. Choosing an automated software system with the ability to build in compliance features can reduce this risk significantly.
3. Expecting store managers to be compliance experts
Every roster has legal and compliance implications, and yet it's common for store managers to lack basic knowledge of the regulatory requirements of the rosters they are creating. Even if they are well-informed, without the right rostering system, it can be difficult and time-consuming to ensure that employees' shifts don't, for example, fall outside their maximum contracted hours. Using a smart roster that alerts managers to any compliance issues can solve this issue and reduce the risk of underpaying staff.
4. Not understanding employees' super entitlements
This can result in underpaid superannuation, which can have severe consequences for employers, including fees, fines and interest on the repayment. Superannuation should be paid on ordinary-time earnings, which can also include bonuses, allowances and commissions, but not overtime. Systematic problems are common – for example, excluding penalty rates from superannuation calculations leading to the superannuation being underpaid. To prevent this, make sure your software has award interpretations built-in, and the team are aware of the rules.
5. Outdated systems and processes
Most underpayment errors stem from outdated payroll systems. In some businesses, payroll systems have been in place for years without updates to reflect frequent changes in awards. This means that payroll staff have to do manual workarounds just to stay compliant, which significantly increases the possibility for error. Choosing a system that can automate these processes, and will be updated when awards change, can help prevent any issues.
If you'd like to find out more about how Roubler's all-in-one workforce management software can help relieve busy payroll teams while ensuring compliance, request a demo here.