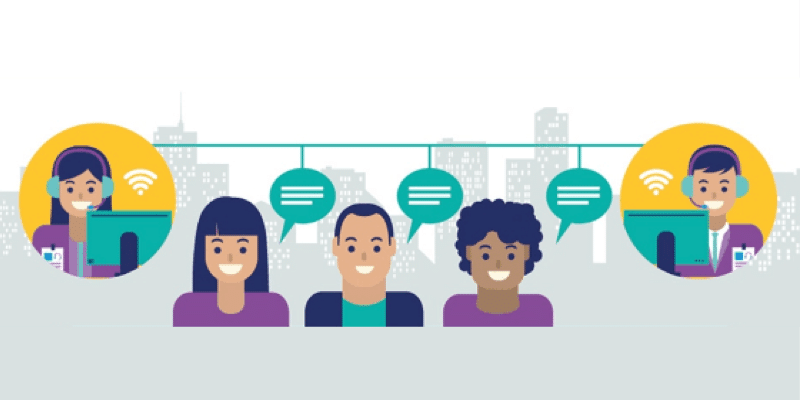 Why is Customer Service in Hospitality So Important?
Like any interaction, customer service follows a set of rules and expectations that keep the customers happy and the business booming.
In hospitality, customers aren't just paying for room, board, or food. They are paying for the atmosphere, the experience – and the customer service.
When a customer has a bad experience with their food or room, they will likely complain to management. But when a customer has a problem with the staff, they will go to the internet. Review sites online are littered with poor reviews of "that standoffish waiter" or "this ignorant concierge." While there is no pleasing everyone, one negative review can turn away multiple future customers. And unfortunately, people are far more likely to voice their outrage at poor service than they are to commend pleasant experiences.
Especially in high-end establishments, customers will have set their expectations high for the kind of customer service they will receive. Anything below this will be a faux pas. Therefore, it is always better to err on the side of caution – or politeness.
Five C's of Customer Service
Courteous
If staff are not at the very least polite, kind, and courteous, a customer base will very quickly dwindle. It takes upwards of 10 good reviews to counteract the effects of one bad one, so being nice to customers is a priority. Make sure employees have the basics down pat – "please", "thank you," "what seems to be the problem" – before moving to the more complicated intricacies of etiquette. Remember – it's better to be overly polite than to lose business as a result. Even if something isn't your fault, keep the customer relaxed and at ease, so they keep coming back.
Confident
At no time should it appear to a customer that staff are unaware of their role or what they're doing. Wandering around looking lost or worried does not exactly imbue customers with confidence. Make "works well under stress" a job requirement. If an employee appears to be struggling or lost, take them aside and allow them to take a few deep breaths. Remind them to analyse the situation rather than feeling overloaded by the volume of their tasks. Even if they do not feel calm under pressure, it is important they act as though they are.
Competent
Employees in the hospitality industry have to tackle multiple tasks, often all at once and sometimes singlehandedly. It may not be an easy skill to master, but appearing confident and able is incredibly important.  Even more so than that, it is vital that employees can make the right decisions under this pressure. They can't accidentally send the colouring books to Mrs Johnson's suite and the wine to the Jacobson children, despite how entertaining Mrs Johnson finds Winnie the Pooh. To make these right decisions, employees must be well trained. Make sure employees have all the facts at their disposal in the case of both everyday running of the business and in emergencies. When things go wrong, customers want an immediate solution. An employee who can provide that solution correctly without checking in every five minutes can be a valuable asset to your team.
Conscious
Good customer service should be aware of a problem before it becomes one. Staff should be on-the-ball, noticing the teetering tower of Ms Hughes' luggage before it collides with her small Chihuahua. If an employee is on shift, they are paid to be working, and they should do their utmost to become problem solvers. Set incentives to be on the ball by commending hard work. There could be a noticeboard detailing the "best saves of the week" or a reward for the "most alert employee." Get creative. Remind them to be alert.
Consistent
It's all well and good for an employee to provide excellent service every second Tuesday, but if the rest of the week they're sloppy and underprepared, you won't get very far with customers. Customers, especially regulars, look for routine, and change does not sit well, especially with older clientele. If Mr and Mrs McMahon spoke wonders of the fast check in with the concierge, it's important that their friends also receive the same service, or you may lose both customers. Every night's waiters at the restaurant should provide nice, confident, and fast service if you are striving for that level of excellency, otherwise you are at risk of being that restaurant that's "on and off" good.