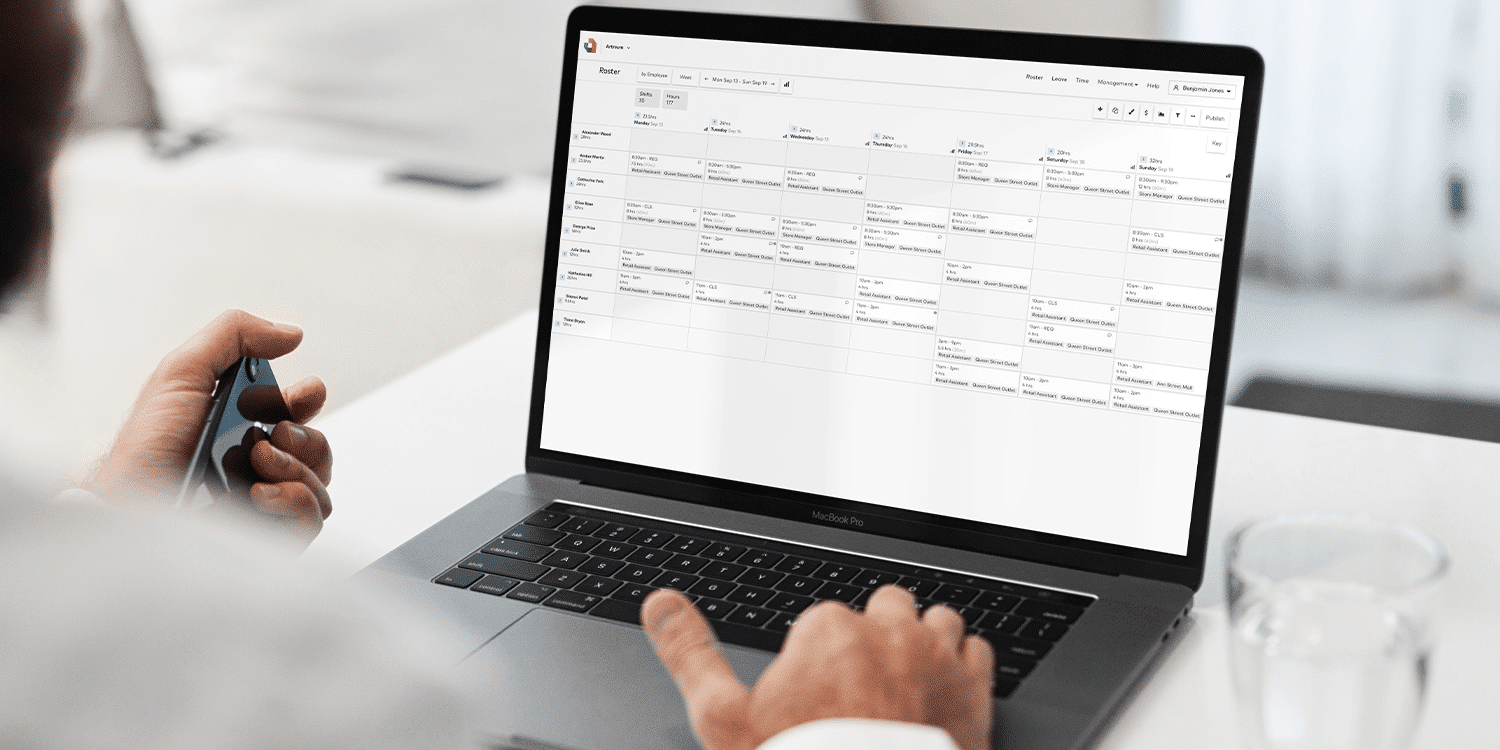 Why your business needs demand-based rostering
22 Sep 2021
/
Samantha Hill
Eliminating inefficiencies and enhancing productivity is a must when managing any shift-based workforce, and yet so many businesses struggle to create rosters that are cost-effective and ensure the business is not over or under-staffed.
Historically, many have resorted to guesswork or gut instinct to predict, demand and build a roster accordingly. This is not only time-consuming, but also ineffective, and can be damaging to the bottom line. As a result, businesses could be missing out on sales, keeping guests waiting, or spending money on surplus staff.
Demand-based rostering enables managers to perfectly align the number of employees rostered on with the number of customers that will be coming through the door. It also enables them to ensure staff with the necessary roles and skills are rostered on at the relevant time.
How does demand-based rostering work?
A demand-based roster leverages the latest technology to analyse data inputs, taking into account built-in rulesets to generate a comprehensive forecast of exactly who needs to be rostered on, and when.
It will then automatically construct a roster with blank shifts, which can be assigned to employees at the click of a button using Roubler's smart roster feature.
This provides managers with a simple and automated way to meet forecast demand while reducing compliance-related risks and helping eliminate budget blow-outs.
What are the benefits of demand-based rostering?
Prevent over or under-staffing
Create a roster within budget
Ensure staff have the correct roles and skills
Reduce compliance risk
Minimise labour costs
Increase sales and revenue
Achieve lean operations.
How can businesses create demand-based rosters?
The demand-based rostering feature is now live on Roubler's all-in-one platform. If you are an existing customer, please contact your account manager if you would like additional training. If you are not currently a Roubler customer and would like to find out more, then please contact our team today!