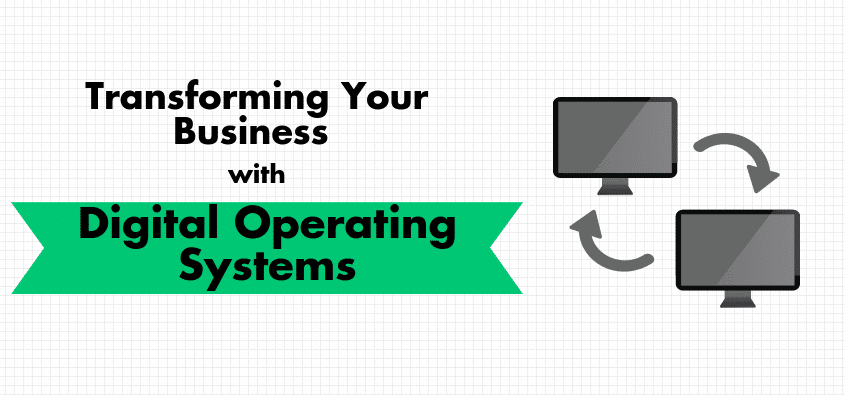 Transforming Your Business with Digital Operating Systems
Tasks such as recruitment, payroll, rostering, and any number of other administrative duties are a significant cost to any business. Often these processes are well-established and resistant to change. However, embracing digital operating systems is critical for modern businesses to streamline these basic but integral parts of the company.
Research from McKinsey & Company says a total digital transformation is pivotal to legacy organisations leveraging the full value of new digital systems. Modernising a company requires more than small, incremental changes. Here are the three somewhat radical fundamentals the modern business needs to switch.
Recruiting the right employees
McKinsey & Company say recruiting the best digital natives relies on the business meeting them where they spend their time. Social media, blogs, start-up events and hackathons give the business the opportunity to meet enthusiastic candidates to lead digital projects. These future stars then need to become part of the recruitment process.
The best digital operating systems for recruitment will post jobs across online recruitment platforms, automatically assess candidates for suitability, on-board new hires and manage employees. This allows the company to focus on core business without compromising the quality of new recruits. To attract the best digital natives to the team, employers should have strong, authentic values, a consistent brand narrative, and encourage big ideas.
The McKinsey & Company research also notes that employers need to work hard to market themselves as an appealing workplace. Digital systems with the ability to compare applicants with the business needs mean the best possible match between your company values and your digital native employees.
Prioritise speed over perfection
When implementing new digital operating systems, companies should adopt the 'Minimum Viable Product' approach. The research shows when a business adopts a new digital process, it does not need to get it perfect from the beginning. As problems arise, the business should work iteratively to improve the base product and take immediate action on stakeholder feedback. The authors note this is closely related to design thinking concepts, where there are few limits or restrictions on creative solutions.
A business undertaking a digital revolution to improve workflows needs to remain open to creative suggestions. This includes being open to changing well-established processes, such as recruitment, monitoring employee performance metrics, or even how scheduling and roster changes are communicated to employees.
Establish milestones and targets for change
What defines a digital enterprise? McKinsey & Company define it as one which "forms fact-based hypotheses and takes data-driven decisions". To establish these facts, the business can either attempt to generate the data in-house, or engage an independent third-party to make an assessment.
Companies should set measurable and achievable targets to reduce process-costs or workflow efficiency. Administrative tasks such as payroll, rostering, and recruitment are a significant cost to any business. They are also tasks that produce no direct return on investment. Minimising these expenses is desirable for any enterprise. Adopting digital operating systems allows the business to set targets, and establish a timeline of milestones to achieve them.