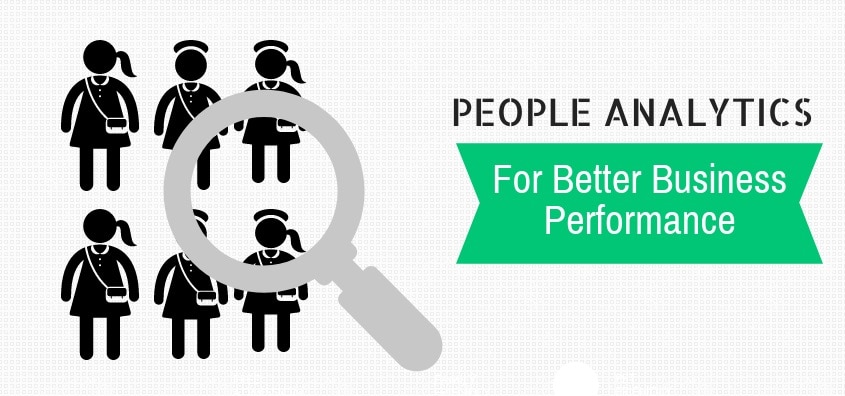 Employing People Analytics for Better Business Performance
Artificial intelligence has presented businesses with a flurry of updated tools and methods to track overheads and drive performance. One of these tools is people analytics, and it is proving a very useful method of heightening the efficiency and profitability of businesses. So, how do you employ people analytics for better business performance? We examine a case study below.
What is people analytics?
People analytics refers to the use of technology to gather insights about employees or workforces. Essentially, it allows business owners to better understand the people within their company – what drives them, what conditions are most conducive to their productivity, who would be an appropriate new hire, and so on. People analytics can uncover many insights that we alone might not be able to detect – the small nuances that seem counterintuitive, but are indeed true.
Once the tool of only a handful of tech-heavy companies like Google, people analytics is beginning to reach mainstream application within businesses. Recruitment, retention and employee satisfaction are all streamlined with such technology. Nowadays, people analytics (also known as business analytics or business intelligence) generally comes included with all good HR technology packages.
People analytics for better business performance
People analytics helps businesses to better understand their number one asset – their employees. Carla Arellano and Ignacio Felix write for McKinsey and Co about a global takeaway food chain that employed people analytics to turn around their business. This provides a great case study for how people analytics technology can drive better overall business performance.
Their Challenge:

This chain was experiencing extremely high levels of employee turnover. Their revenue was low, and they were not happy with the customer satisfaction levels.

Their Plan:

The company wanted to improve overall business performance, and business leaders decided the best place to start was to analyse their frontline staff. How were they performing? What was driving them? What elements of the workplace were slowing them down, or lowering their productivity? They used people analytics technology to translate their findings into tangible data that could provide the solution to their challenge. This business decided upon three key metrics to measure their success: growth in individual store income, customer satisfaction levels on average, and the average service speed.
There were several elements that the business tracked using technology:
Onboarding: the business tracked the personality traits of those being onboarded.
Daily management: the business tracked the way in which management instructed employees on a daily basis.
Interactions & behaviour: the business used sensors to track how employees physically moved throughout the store, the ways in which they communicated with each other as well as customers.
Case study findings
After tracking each of these metrics over a period, the business sat down to analyse the data collected by the implemented technology. They uncovered a few key findings:
Personality is key to success: the business found that tracking personality traits in new hires is crucial to success. Having the right personality fit for the business was uncovered to be a very important factor to business success.
Career progression is valued: the chain found that employees valued career progression and workplace culture more than financial incentives. This had large impacts on the way they managed day to day practices.
Personality is more important that tenure for managers: the business found that a manager's success was based less on their experience, and more on their ability to foster a healthy workplace (highlighting staff achievements, and encouraging team bonding).
Time matters: the business found that when employees work shifts longer than 6 hours, their productivity significantly decreased.
Better understanding of people and business
The result for this company? Arellano and Felix write that the chain experienced massive spikes in customer satisfaction of over 100%, higher levels of service with a service speed decrease of 30 seconds, and a 5% increase in sales. Furthermore, employee turnover decreased substantially, indicating far higher levels of employee satisfaction. By better understanding their employees, they managed to increase their revenue, heighten the satisfaction of customers, and lower their employee turnover.
Essentially, the chain found that utilising people analytics technology within the recruitment and management of staff has a great effect on the efficiency and profitability of the business, as well as a positive effect on customer satisfaction. As workforces grow, and the amount of time free to micromanage diminishes, people analytics is proving a useful tool to track and guide your workforce towards the best business outcomes.
Want to know more about how business intelligence and people analytics can benefit your business? Get in contact with Roubler today!