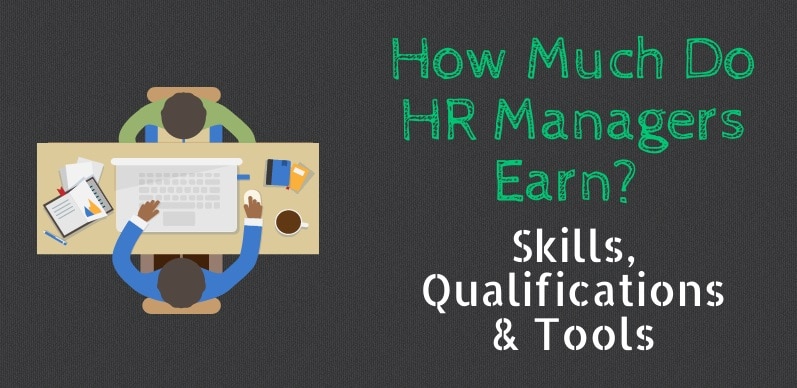 How Much Does a Human Resources Manager Earn?
HR managers are an extremely important cog in any business framework. The HR team can be responsible for recruitment, interviewing, on-boarding new employees, negotiating salaries and resolving conflict. The decisions made by HR managers and officers can have significant impacts on the culture of the business, and the bottom-line finances.
HR manager skills and education
At a minimum, most businesses recruiting a HR position require potential employees to have a Certificate IV in Human Resources or a Diploma in Human Resource Management. Increasingly however, a Bachelor of Business Management is seen to equip HR candidates with a broad range of skills necessary in a competitive business environment. Ultimately, the human resources team needs to have their eyes on all parts of the business. Additional qualifications are likely to allow the top candidates to stand out in the recruitment process. Recruiting the best talent takes the best talent – employing the right HR team is pivotal to success.
Average earnings of HR managers
Bonuses, recruitment incentives and additional superannuation can significantly add to the base salary of human resources managers and officers.
For an entry level HR officer in Australia, SeekLearning reports an average salary of $63.5k, with the salary range being $58-$69k (in October 2017). There is also a slight growth expected in the number of HR officers to be employed in the near future, (5% growth compared to 2015). For a HR manager, SeekLearning reports a jump from the HR officer level, with the minimum salary being just shy of $95k, with an average of $105.5k per year. The maximum average salary for the management position is about $123k. There are expected to be 12% more HR managers recruited by 2020, compared with 2015 figures.
Using data collected from millions of company reviews, salary and interview reports, and CEO ratings, Glassdoor provides an excellent overview of positions in Australia. For a HR officer position, the average is reported to be $80k, (using 428 salary reports). 116 salary reports from Australian HR managers shows the average to be $122k, with some large companies well exceeding the average. HR managers at Westpac reported earnings up to $140k, while mining giant BHP Billiton shows reports of up to $170k per annum. It is important to note the Glassdoor data includes reported salaries that include bonuses and incentives, which is likely to push the average higher, (compared with the SeekLearning data above).
Recruitment and talent management firm Hudson Consulting use data from their extensive network of organisations and clients to estimate HR officer and manager earnings. For permanent roles based in large metropolitan areas, 2017 data shows HR officers earning $60-90k, and Senior HR advisors in the range of $70-100k. This data segments earnings into eight HR career milestones, with HR managers earning $130-200k. This pay increment is more aligned with a HR Director salary on other scales, (such as PayScale), which reports average earnings at this level to be about $155k.
Payscale uses big data and algorithms to collate salary data from more than 6500 companies. The average earnings of a entry-level HR officer in Australia is slightly below $58k, with salaries ranging from $45-72k. Bonuses at this level range from several hundred dollars, up to more than $11k. This moves to $64k for those with 5-10 years of experience, and climbs more quickly for experienced and late-career candidates.
An entry level HR manager can expect to earn an average of $70k, with an average of $87k for HR managers at all levels.
While salary reports for HR managers and staff can vary widely as a result of bonuses and incentives, the averages across a range of source remains relatively consistent. All sources point to upwards trends in both salary levels and available positions for human resource staff in the near future. Skills such as performance management, policy development, change management and training all positively influence hiring decisions.
Tools for HR success
Increasingly, HR managers employ a variety of tools to help them to better manage workforces. HR software is used by HR managers to increase inefficiencies and lower overheads within a business. By employing workforce management software, HR managers free up time from menial tasks in order to perform more high-level duties. For example, onboarding can be completed using software to avoid hours wasted completing manual data entry. For more on HR managers and HR software, read our EBook "The HR Manager's Go-To Guide to Selecting HR Software".