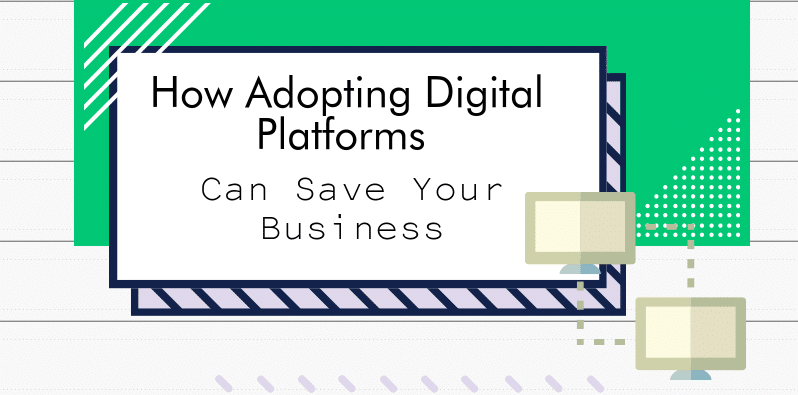 How Adopting Digital Platforms Can Save Your Business
Companies in difficulty should go on the attack in their corporate strategy, a survey from McKinsey & Company suggests. The survey talked to over 2,100 executives, discussing online platforms and services over the Internet. It seems companies under threat from successful Internet companies would benefit from throwing their all of resources into building their digital platforms.
Platforms
Companies under this pressure have been allocating their resources, sometimes ruthlessly from other businesses, onto digital platforms. Conversely, companies that operate under a defensive strategy report lower revenue and progress.
It's true that the largest Internet companies have far more experience and assets upon which to build their platform. Even so, the survey showed the 12% of companies that made a digital platform were positively impacted by the decision.
Customer demand
The survey also found the type of platform was important. Companies were more successful when they shaped their platform fit customer needs. This could be through more integrated content, a streamlined experience, or easier access to information. Companies that did this whist also going on the offensive with their other digital plans were highly correlated with financial success.
Digital platforms are the future
On average, industries are only 40% digitized. So why are companies so slow on the uptake? It's not just that it may be expensive. It's more complicated than that. Companies hoping to build a digital platform have to go against existing company culture. Changing company culture is neither an immediate nor an easy thing. What's more, existing IT systems may not be equipped to cope with such a change. For a workplace not yet used to online software platforms or the cloud, it would be a massive overhaul.
Recent research from AlphaBeta found that Australian businesses need to adopt digital platforms and artificial intelligence as soon as possible. They found that not only would adopting these kinds of platforms safeguard the jobs of many workers, but a speedy adoption would see massive benefits for business. AI is going to affect every industry and job, and the intelligent move is to adopt the technology now.
The company concern seems to be that things work the way they are, and moving into the digital sphere could disrupt this. However the research shows the financial success of companies depends on their embracing the digital future.