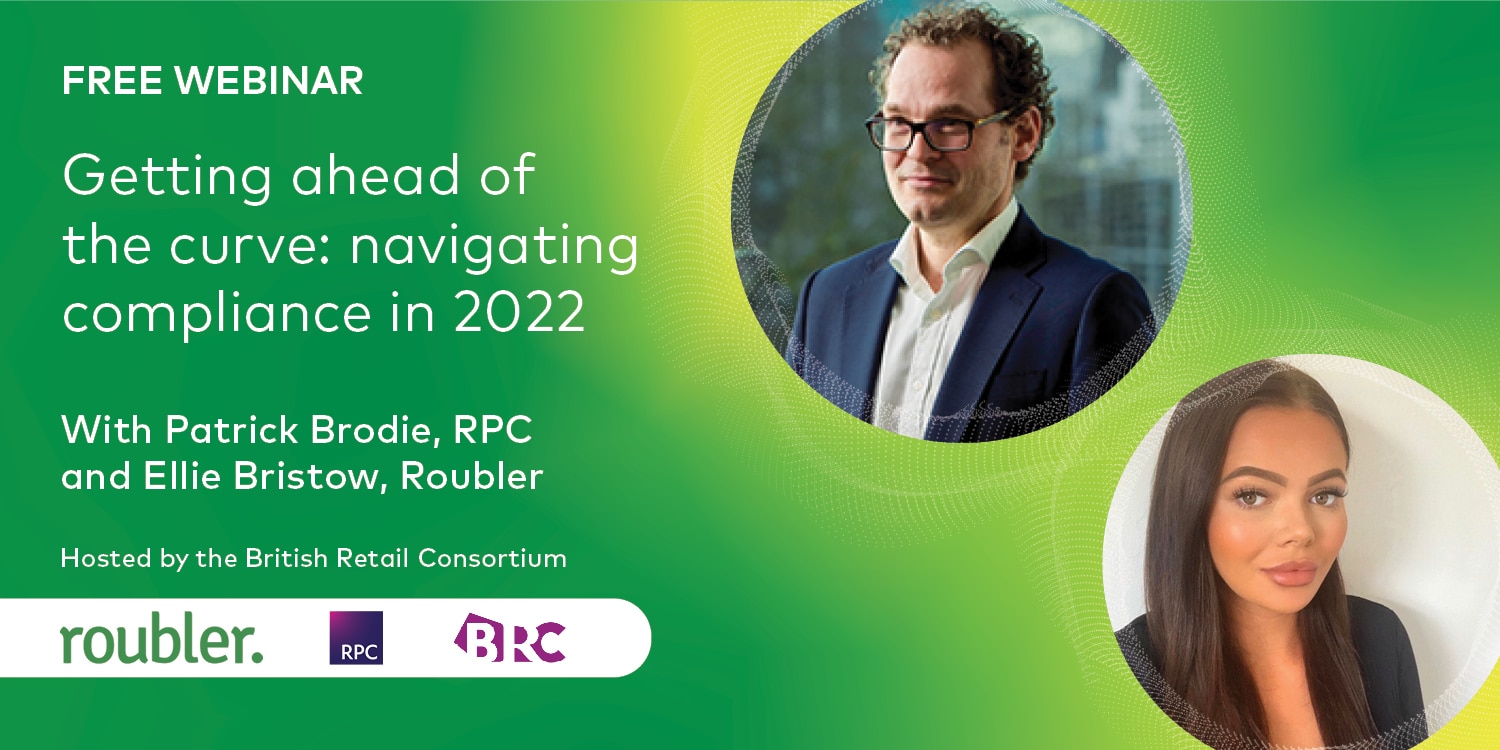 Getting ahead of the curve: navigating compliance in 2022
24 Mar 2022 / 10:00am - 11:00am / Benjamin Jones
2022 is set to be another ground-breaking year in the continued evolution and development of workers' rights.
The much-anticipated Employment Bill is expected to be announced, bringing with it new legislation, stricter obligations and the likelihood of audits. Among other changes, the proposed introduction of a single enforcement body is set to have significant implications for retail workforces.
Roubler is excited to partner with the British Retail Consortium and leading law firm RPC for this session where we will delve into the proposed changes and what they could mean for retailers.
Join us on Thursday 24 March at 10:00 am.
Patrick Brodie, Partner at RPC will review the proposed single enforcement body, why it is being created, the key anticipated changes and what they could mean for retailers. Patrick will pay close attention to how retailers might respond to actual and anticipated changes to laws affecting workers' rights to fair pay, such as national minimum wage, holiday pay and statutory sick pay.
Ellie Bristow, Account Executive at Roubler will then provide insight into how retailers can take a proactive approach to achieving compliance by implementing systems and processes which alleviate pressure through best practice and automation.
Join Roubler, RPC and the BRC for this compliance masterclass, watch as we unravel what is being proposed, discover how this will affect the retail sector and learn how you can protect your business in 2022 and beyond.