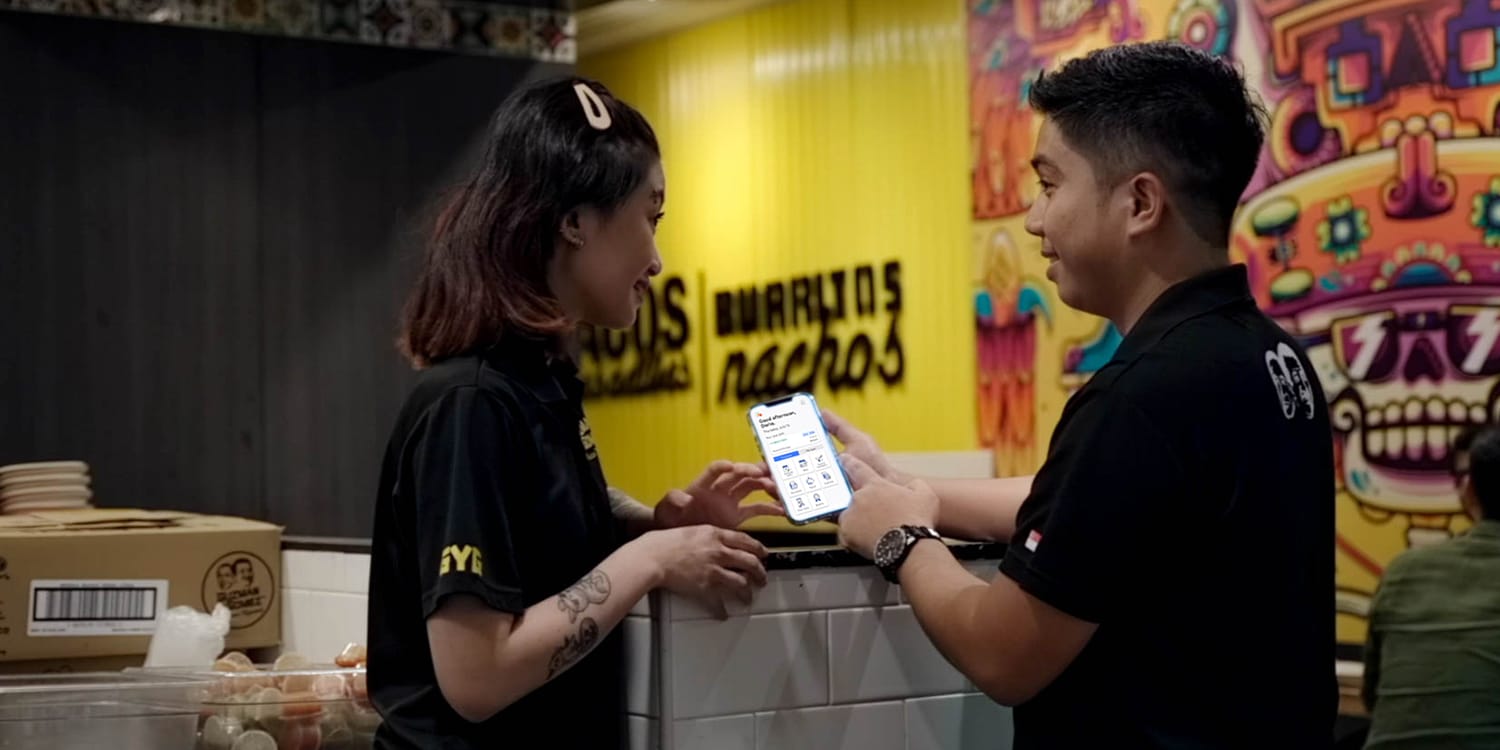 On a roll: how Guzman y Gomez leverages technology to create cost efficiencies
08 Dec 2021
/
Fleur Murphy
Singapore's regulatory landscape presents an ongoing challenge for many business owners. From strict labour laws to the resulting talent shortages, few have fought harder to get the balance right than Josh Bell, Director and General Manager at Guzman y Gomez (GyG).
Since opening the doors of the first GyG store in Singapore back in 2011, Josh has experienced first-hand many of the common issues faced by local food and beverage franchises. Finding a way to create efficiencies and minimize operating costs have been essential to the ability to scale up to 10 locations, and will play a key role in future expansion.
In the early days of GyG Singapore, faced with the unique compliance challenges in Singapore, Josh quickly realised that the existing systems and processes in place were not entirely fit-for-purpose, and that he would need to make significant changes in order to create and sustain growth.
The search for a solution led Josh and the GyG Singapore team to Roubler's all-in-one workforce management software.
"Singapore's legislative landscape meant we needed a technology provider that would take a local approach. They had to understand what's actually going on in the market and help us do business more efficiently," Josh said.
"Roubler has been able to address the specific problems we have faced and offer a solution that is not only fit-for-purpose, but will also help us remain agile and grow with us, as we expand."
Watch now: Roubler + GyG success story
Roubler has enabled GyG to refine processes and actively monitor labour costs, in an environment where reducing operating expenses is essential.
Like so many employers in Singapore, Josh has found recruiting difficult, as a result of the regulations surrounding foreign manpower. In an environment where 64% of businesses struggle to fill vacant positions, Josh's experience at GyG has been a typical one.
"We're on a very strict, audited, regulated structure that makes it difficult to find talent. And if you can't find talent, it's very difficult to scale," Josh admitted.
"This scarcity has led to increased labour costs, which is why it was so important to adopt technology that would help us refine our processes and actively monitor these costs. When operating expenses are so high, being able to keep track of this on a micro level is so important."
Labour costs already make up around 44% of total operational expenses for Singapore businesses. Roubler has helped GYG drill down on these costs, providing visibility over wage expenses down to the dollar, and enabling them to roster accordingly.
"Understanding labour efficiency on an hour-by-hour basis is critical to our success. With this kind of data we can pinpoint exactly how many staff we need at any given time, see the actual costs and adapt quickly to match demand.
"When it comes to productivity in food and beverage, every 15-minute increment counts. Roubler enables us to see exactly how much a roster will cost as it is being built, enabling us to create significant efficiencies."
Payroll processing in Singapore was also important to Josh and his team when selecting workforce management software. They needed a solution that would rid them of error-prone manual data entry.
"Roubler helps us stay on top of our payroll. Their software does the thinking for us, automating the data flow between time and attendance and payroll so that we don't have to intervene or think about it.
"Our payroll is automated and processed accurately, without us having to download a CSV file and prepare the data manually, taking a lot of weight off our team."
While many look at workforce management software as nothing more than an interface or app, Josh understood the opportunity to create true partnerships, working alongside Roubler for structured training and local support.
"The Roubler mentality to partnerships is just that, it's really a partnership with customers.
"It's so easy to be ahead of the game when your software solution provider listens to what your specific business needs are and tailors to them.
"To create a strong brand, you must weave technology throughout the fabric of every part of the business. You've got to think deeply about sophisticated tech that will solve problems across multiple facets of the business.
"The decision to make that technology strategy move with workforce management software turned out to be an enormously valuable decision for us."
Watch the Guzman Y Gomez success story here.