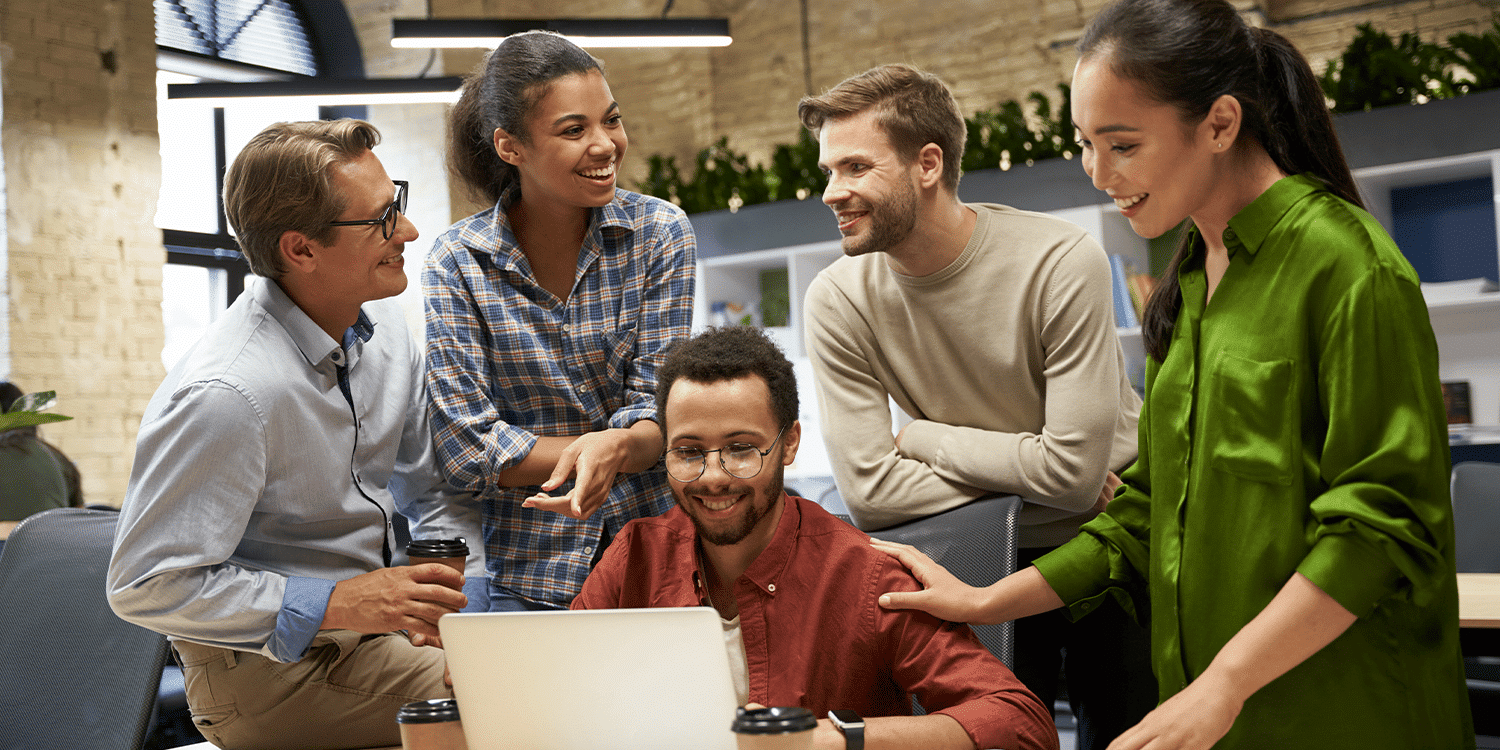 Make employee onboarding an experience – not a process
01 Jun 2022
/
Samantha Hill
Your new hire is here for their first day on the job, ready to roll. You walk them around, introduce them to the rest of the team, show them the ropes and leave them to get on with their day.
Job done. They're all set, right?
It's an all-too-common mistake that becomes routine in the workplace – new team members are left to onboard themselves with little guidance and a pile of paperwork for both themselves and their managers to fill out.
Effective onboarding is more than a process – it's an experience that sets the stage for the rest of a new team member's employment.
A strong onboarding experience has been proven to improve employee retention by 82%. And with 33% of employees starting the hunt for a new job within their first six months in a role, it's crucial to ensure all the hard work you've put into finding the perfect candidate isn't put to waste.
Don't take a sink or swim approach to onboarding your new hires. Strive to give your employees the kind of employment experience they won't want to leave. Here are some tips to get the most out of your onboarding approach.
Plan ahead
Thoughtful, well-planned and executed onboarding can make for many more great days to follow, while a poorly executed experience may make new starters feel as though you've set them up for failure. Make sure you train managers on how to onboard effectively. Provide them with a comprehensive checklist to help them walk new hires through the experience and thrive.
Remove paperwork
There's nothing worse than spending an entire first day filling out forms. But this is often a reality for workplaces that don't have the right systems in place to make paperwork non-existent. By making onboarding available online, new hires can complete everything that's needed prior to their first day and get the tedious portion of onboarding out of the way.
With Roubler's employee onboarding feature, everything from an employee's contract, to personal information, to payroll, is digital, which means no more paperwork to worry about when welcoming new employees.
Automate and customise onboarding
Streamline and simplify onboarding with the right software solution to help automate onboarding. Roubler's onboarding feature has a clean and easy-to-navigate interface which enables managers to create customised onboarding workflows that suit specific positions and locations. This means managers can spend less time going through the motions and more time providing employees with the tailored experience they need to thrive on their first day and beyond.
Go beyond the first day
Engaging employee experience starts at the beginning, carries on throughout their employment, and should include regular intervals to check in. Discuss with new employees early on what their goals and expectations are and convey what your goals and expectations are of them. Whether KPIs or their personal development, let them know you are invested in them for the long run.
Read more about Roubler's seamless onboarding feature here, or get in touch with one of our team members to discover how you can streamline your onboarding.