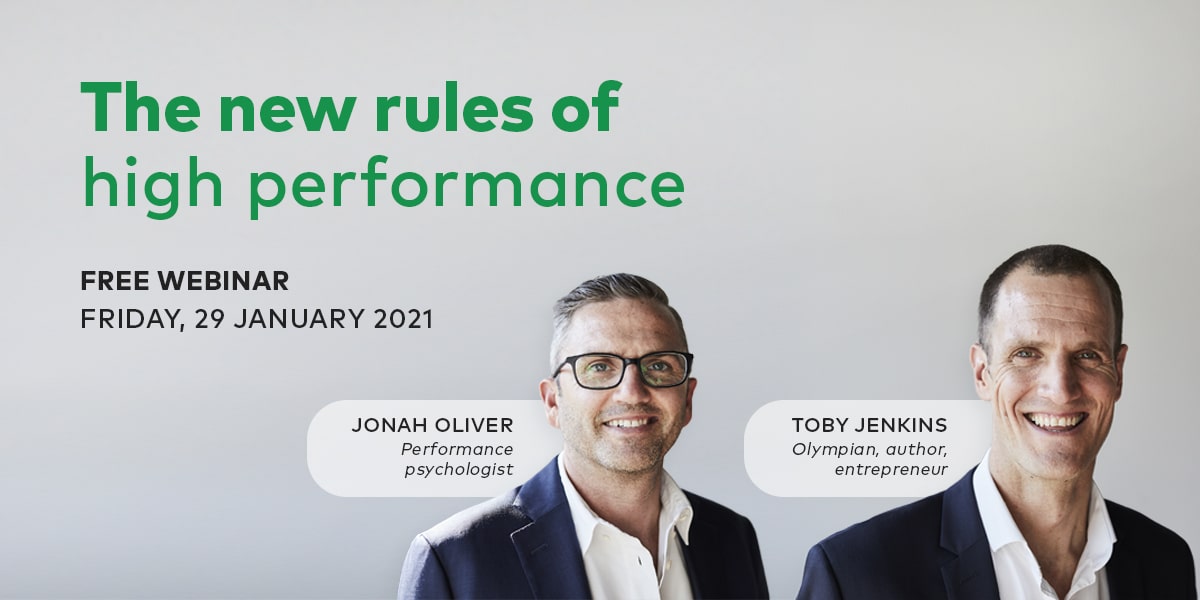 The new rules of high performance
29 Jan 2021 / Jonah Oliver & Toby Jenkins
Think you understand how to build a high performing team? Think again. The rules have changed, and leaders need to adapt to help their workplaces thrive in 2021.
Your ability to create the right conditions for success is a critical leadership skill. Join us as Olympian Toby Jenkins and Performance Coach Jonah Oliver discuss the fundamental principles of personal and team performance, drawn from decades of performance psychology, neuroscience and lived experience.
These principles are specifically relevant to not just enduring, but embracing, the uncertainty and complexity of the Covid-19 era.
In this timely webinar, you will learn:
The importance of taking positive action no matter how you feel
Ways to establish trust and connection to build individuals' capacity
How to balance business performance with personal thriving
What you can do as a leader to help your team excel
Just how good your team can be despite present challenges.