Roubler's Smart Rostering tool finds the right employees for each shift in an instant.
---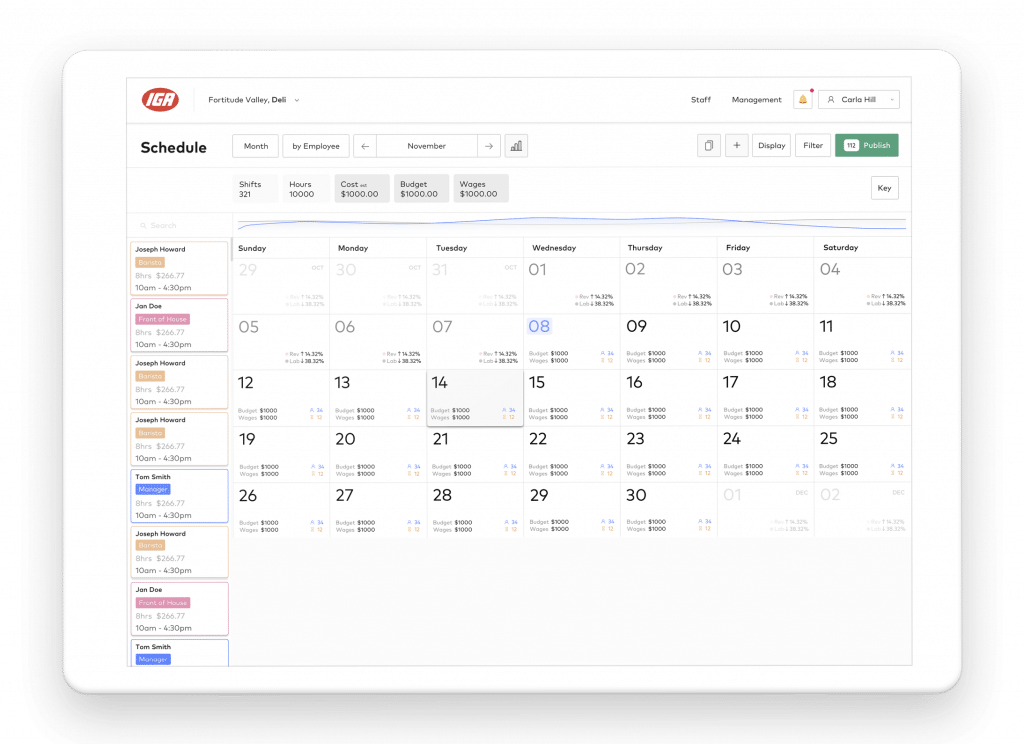 The power of connected employee data.
The award winning Smart Rostering function makes the most of Roubler's single platform design, pulling data from various features such as employee profiles, leave and unavailability requests and combining them with compliance interpretation to assess suitability for each shift.
This powerful data connection and analysis takes hours out of information gathering, cross-referencing and decision making, leaving you free for other important tasks.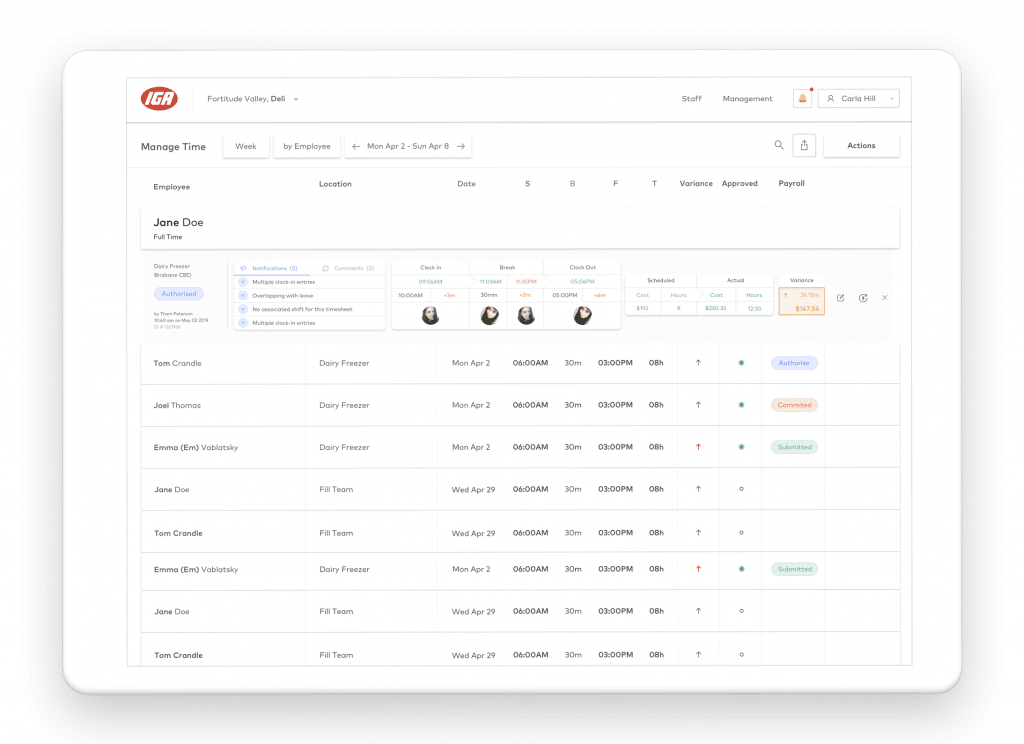 Rostering that gets the detail right.
Roubler's Rostering feature automatically assigns shifts based on both practical and compliance-based criteria:
The employee's location
The role type
The employee's leave requests
The hours already worked by the employee
The maximum working hours allowed
The minimum time required between shifts
Once the criteria are met, our algorithm can randomise choices to ensure a fair distribution of shifts within your workforce.
We are developing our machine learning capability so that employees can be suggested on the basis of performance ratings for different tasks, the days of the week they usually work and the hours of the day they are usually available.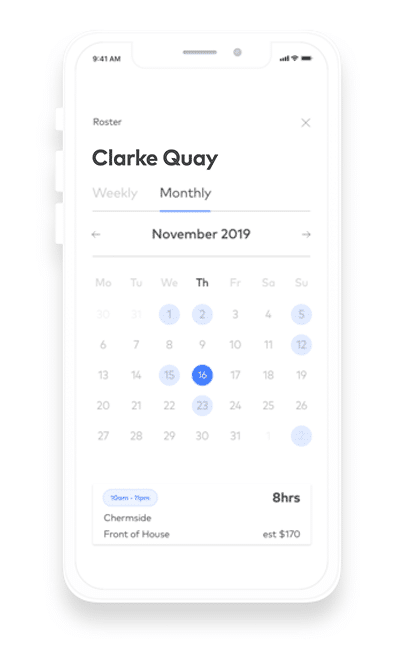 Create online employee rosters your way.
Roubler's Smart Rostering function can be used to fill all shifts in a given time-frame, or to help you fill in the gaps once you've added in permanent and part-time staff shift patterns and individual shifts.
Staff called in sick? Just click the 'Roster' button to fill a single shift without having to phone around to find out who can replace them. It's there to help you when you need it.
You have complete control over whether you accept or reject a suggested employee for a shift and can manually amend your roster as often as you need to.