Take a break from entering your employee's leave dates into your calendar. Roubler's online leave management calendar does it all for you.
---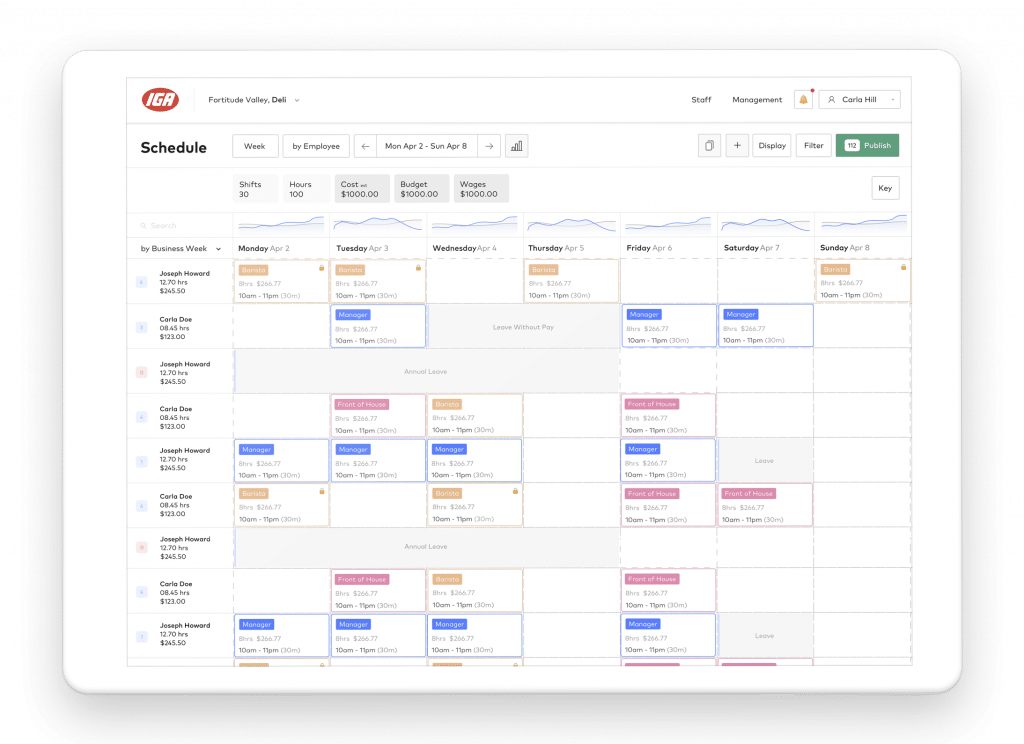 Identify overlapping periods of leave.
Not only does being short-staffed impact how well you can serve your customers, but it can negatively affect staff morale.
With a clear view of who's on leave at any point in time, you can avoid being caught short-staffed. Our calendar shows all employees one the one screen to help you make decisions about leave requests that are the best for your business and your employees.