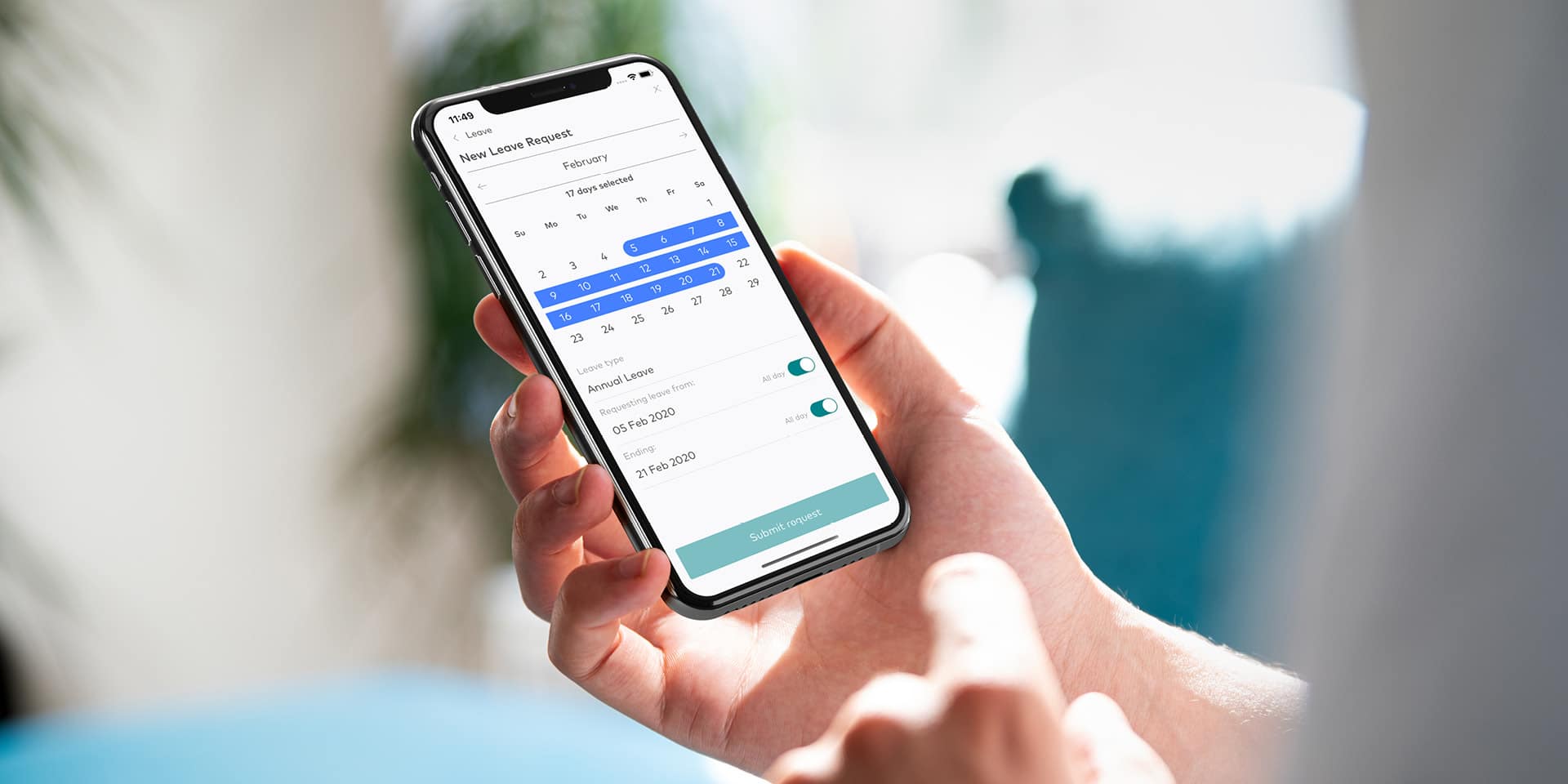 Why the future of your workforce is mobile
27 May 2020
/
Jayde Troskie
The evolution of online technology has gained massive momentum over recent months, and has continued to revolutionise the way businesses use digital tools to create efficiencies across the workplace. The adoption of videoconferencing and online learning is at an all-time high, and employees are looking to their employers to act fast to find new digital ways to make their professional life easier.
After all, at a time when we are craving human interactions more than ever, mobile technology plays a crucial role in creating a connection, facilitating collaboration, and ensuring employees can access the support they need. The ultimate result? Happier, more productive teams.
Consumer-driven demand
Necessity has been the mother of innovation throughout COVID-19, with businesses adopting mobile apps for online orders, deliveries, payments and more. Consumers have embraced the change, with everything from ordering groceries, keeping up with the news, buying gifts and socialising being done online.
This new consumer behaviour is likely to outlast the pandemic, because once you have experienced convenience, why would you ever go back? The demand for digital is going to accelerate faster than ever, as it did post-SARS, which means businesses need to keep an eye on emerging technologies that will help them stay in high demand with customers into the future.
Mobile in the workplace
The mobile transformation doesn't just have to be limited to consumer-facing tech: your team can reap the benefits of a digital approach just as much as your customers. For example, workforce management software will make managing your team a whole lot easier, which means more time can be dedicated to what really matters: connecting with employees and driving performance.
Picture this: all your processes including onboarding, rostering, and paying your team are automated and secure on the cloud. Rehiring team members who have been stood down, hiring new employees, and capturing accurate time and attendance data are all done in a fraction of the time. Anyone who needs workforce management data can access it anywhere, at any time, on their mobile device.
The value of employee self-service
As employees of all ages become more tech-savvy and demand better work/life balance, they increasingly expect their employers to be at the forefront of digital trends. For shift-based workforces, self-service mobile apps are becoming increasingly popular, as they allow your team members to access and manage their information, apply for leave and accept or swap shifts at the click of a button.
Roubler's mobile app has recently had a makeover, making it easier than ever for your team to access to real-time information and updates like roster changes, leave applications and payslips from the palm of their hand. We've also added new features, including the ability for your team to submit expense claims through the app instead of a desktop computer, making it even more convenient.
Transitioning is easier than you think
The whole point of technology is to make life easier – and if you aren't already embracing all things digital across your business, now is a great time to start. Implementing new software should be a simple process and should not disrupt your team and processes.
At Roubler, we invest the resources required to ensure the transition is as simple as possible for your business. Our software is constantly undergoing developments to keep up with technology advancements and enhance the user experience. Support and training are constantly provided to ensure your teams are using the software correctly and that it's working optimally.
Managing mobile with your team
While integrating mobile into your workplace culture has many benefits, it's important to set the boundaries around mobile phone use in the workplace, especially when it comes to those working on the floor. Consider creating mobile-free zones (for example, anywhere customer interactions happen) and setting dedicated times when staff can use their mobile devices while at work.
It can also be a good idea to provide basic training to ensure your team knows what the app is capable of – particularly for those employees who are less comfortable using digital technologies. Once they are comfortable with the basics and understand how it can benefit them, they will soon embrace new ways of working.