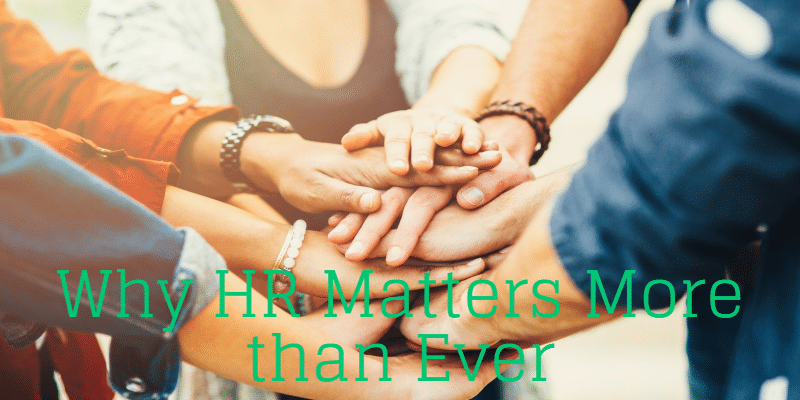 Why HR Matters More than Ever
For too long HR has been defined by what it does, not what it delivers. This has done serious damage to HR practitioners' reputations, leading many to ask whether they should continue to play a role in organisation?
But as Harvard Business Review (HBR) argued all the way back in 1998 and we're arguing now, HR has never been more necessary. HBR reasoned HR's role was necessary for achieving organisational excellence, through measureable outcomes in learning, quality, teamwork, and reengineering to deliver results to employees, customers and investors.
A lot has happened in the global economy since this time and there is much debate on the importance of HR in businesses today, like there was nearly a decade ago.
Today HR continues to be necessary. In this new world where data is king, HR's role marks a radical departure from the old world of people policing and policy watchdogs, and is an evolution from the current state where HR is playing a part in helping organisations better serve their customers, through forming partnerships with line managers and are held accountable for doing so.
Technology played a large part in facilitating these partnerships from video conferencing to messaging tools, which have made the world smaller and faster. Technology is rapidly evolving and the value that HR can deliver to an organisation, by leveraging tools, systems and data, and draw insights to provide strategic direction to management, means HR is more important than ever.
To play this role it may mean that HR has to acquire new skills and capabilities. They must be champions on why organisations should continuously invest in employees, demonstrating how education and experience will enable them perform in-depth analysis on organisation and add quantifiable value to the management team. In some respects they become an extension of Finance or Operations, identifying processes that can be done more efficiently, effectively and for less money. This is vitally important because in today's world where change is the one of the only guarantees, it means they enable management to anticipate and respond to change. However, their new mandate requires a change in management's rhetoric – HR is now to be taken seriously.
HR has an economic value. It is up to organisations to invest in HR as it if were a business to unleash it's full potential.