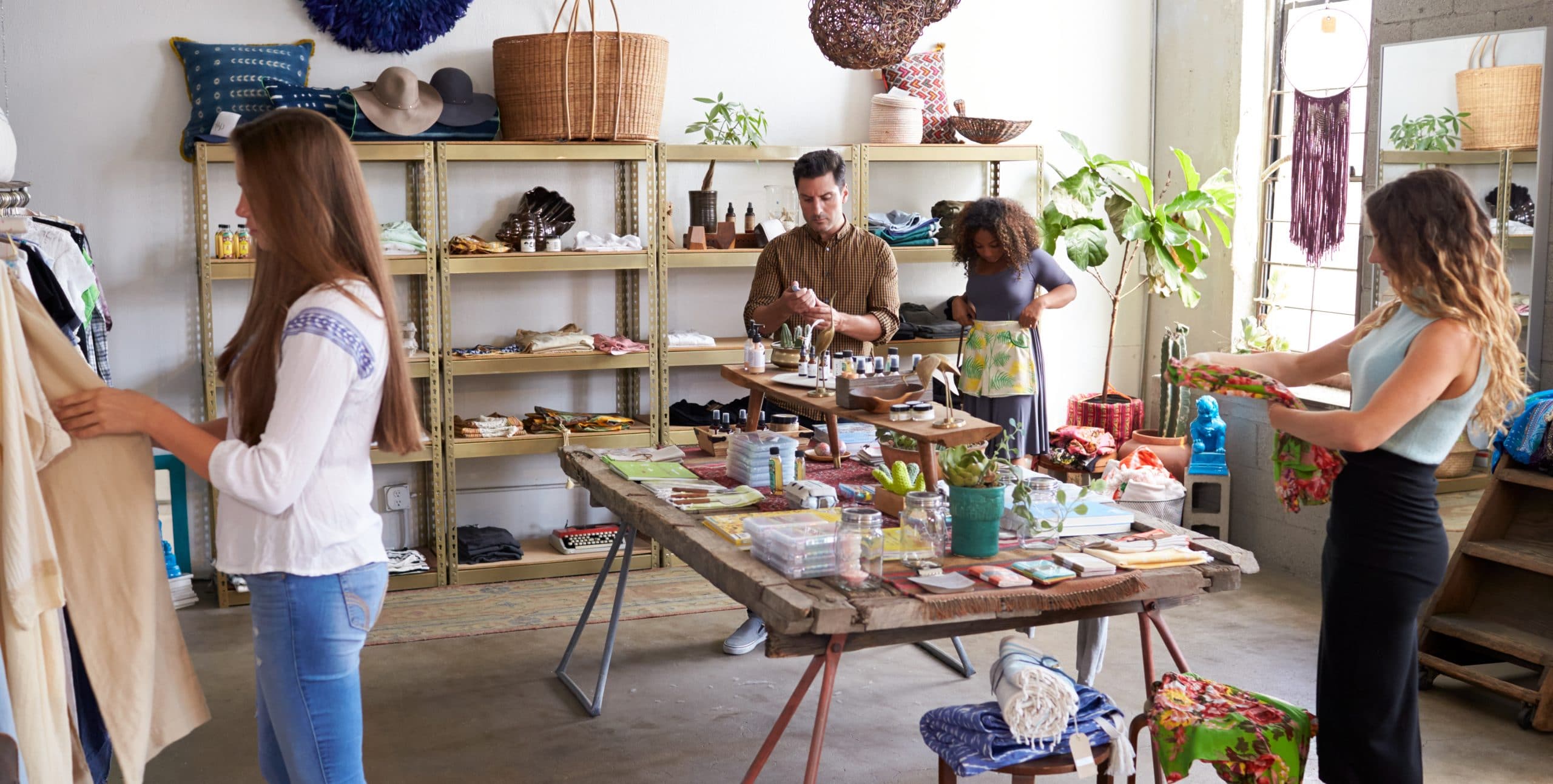 How staff engagement can increase retail sales
12 Mar 2020
/
Fleur Murphy
Working in the retail sector can be tough. With long hours, demanding customers, and job fears after well-known store closures it's no wonder keeping your team engaged can be a challenge. And since retail workers have among the highest turnover of all sectors globally, chances are there is more you can do to engage your team.
Your customer experience is defined by staff on the shop floor, who have a huge influence on how customers perceive your brand. A friendly, charismatic employee that goes out of their way to help customers, compared to one that's bored or standoffish, can make the world of difference. It's no surprise then, that research has shown that companies with highly engaged staff have 147% higher earnings, as well as 37% less absenteeism – meaning there's a huge opportunity for retailers to increase sales through staff engagement. Here are five ways how.
Useful staff incentives and rewards
Choosing the right staff incentives can be tricky: they need to drive higher sales, while remaining cost-effective. Why not ask your team what would motivate them? Not everyone is driven by cash bonuses, others may get more satisfaction out of being top of the leaderboard, having more flexibility, or being invited along to a team outing. Connect with your team to find out which incentives they respond to so they can be repeated. Here are some ideas for fun retail staff incentives to get you started.
Acknowledge achievements
A lack of recognition can make staff feel seriously demotivated. In fact, it's one of the top reasons why retail staff leave their roles. Instead, you can make employees feel appreciated by acknowledging when they achieved a target or milestone, or simply when they did something special for a customer. Having regular check-ins with staff and communicating achievements via leaderboards or bulletins can help too. You should see a boost in sales in no time.
Make their lives easier with great tech
One thing that's guaranteed to make staff frustrated is confusing or cumbersome processes to manage their shifts. Using Roubler's mobile app removes any hassle from employees' working lives, by allowing them to easily update details, give availability, and request leave: freeing up their time so they can focus on more important things, like making sales.
Instil company-wide openness
Employees don't want to feel like a cog in the wheel. They want to feel part of something bigger and work for a business they're proud of. To maintain that sense of purpose and engagement, it's important to define your mission and values, and have good internal communication channels – for example by making sure staff are included in company-wide news and success stories. They're more likely to provide great service if they feel connected with the brand.
Training and development
A lack of training and progression is a common reason why people become disengaged, and the retail sector is no different. One study shows that nearly a third of retail employees receive no formal training whatsoever, despite 92% reporting that it positively impacts their engagement. Luckily, nowadays with online and mobile learning, it's never been easier to provide instant, bite-sized training to your team. Check out Roubler's e-learning feature for more details.