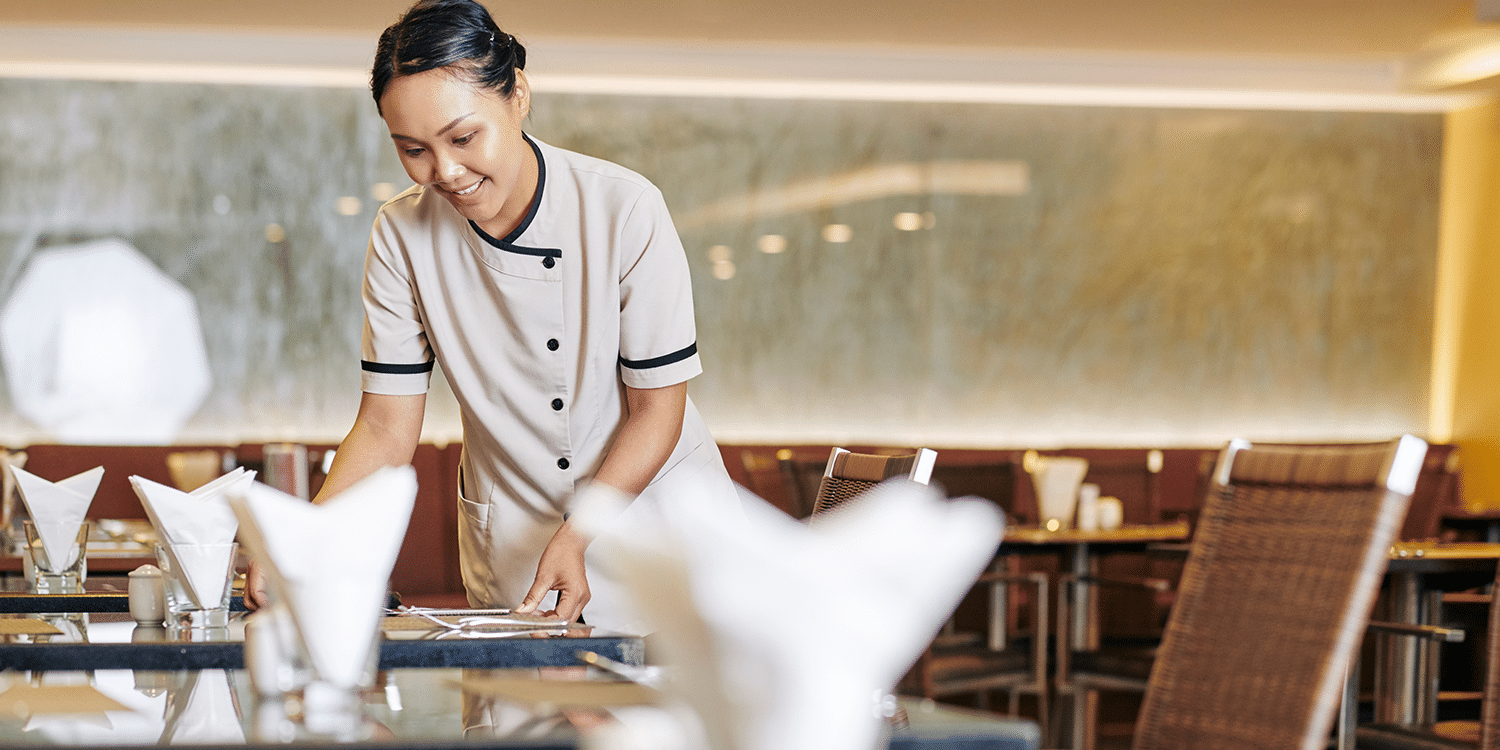 Facing the unpredictable: how rostering software will help businesses meet staffing demand in 2022
03 Dec 2021
/
Samantha Hill
Singapore's borders have finally reopened, allowing vaccinated travellers and workers from certain regions back into the country. This is good news for businesses, with busier times just around the corner. And yet, despite the recently-lifted restrictions and anticipated influx of patrons, many businesses remain on edge.
Employers are treading with caution and bracing for unpredictable levels of demand, particularly due to the new Omicron strain. With Lunar New Year just a few short months away, the uncertainty around increases in foot traffic, combined with the possibility of more restrictions to come, is leaving many wondering how to approach what is typically the busiest time of year.
Businesses must look to implement the right technology to help them remain agile, roster according to demand, and make changes quickly as the situation changes. Rostering software solutions with built-in demand rostering will help businesses create efficiencies, increase productivity and refine costs in the new year.
Plan for demand
To tackle unpredictability head on, businesses need to be armed with the right data to enable them to plan ahead and take action. There are several critical elements at play: the ability to forecast demand, the ability to see sales data in real time, and the ability to roster against both.
Roubler includes sophisticated smart rostering and business intelligence functionality. When combined, these features provide businesses with a powerful way to adjust their approach quickly and easily as foot traffic increases, or last-minute lockdowns occur.
Know your costs
Labour costs make up a significant portion of operational expenses for Singapore businesses, and rostering best practice plays a key role in keeping these expenses under control. Being able to see the total cost of a roster, as well as incremental breakdowns of costs per half hour, is essential in keeping costs to a minimum.
Those relying on manual data entry or disconnected systems will find it particularly difficult to understand the realities of workforce-related expenditure. Those with all-in-one rostering and workforce management software, on the other hand, will be able to see exact staffing costs broken down by week, day and employee. This makes it easy to make informed rostering decisions.
Roster with one click
In times of uncertainty, it pays to be able to make decisions quickly and change the operational approach accordingly. This is essential across all aspects of a business – but perhaps none more than rostering and staffing.
What if you could automate the rostering process and generate efficient schedules at the click of a button? Roubler's AI-driven rostering software will populate rosters automatically, taking into account built-in rulesets, availability and demand. There's no easier way to make changes, fast, when they are required.
Roster for safety and hygiene
The Ministry of Manpower recommends creating staggered rosters, ensuring that staff are spread out across time and place, reducing congregation in common areas and congestion in public places.
Roubler's easy-to-use rostering interface allows you to create rosters using an hourly calendar view with drag-and-drop capabilities, making it easy to identify any staffing crossovers and adjust where necessary to ensure your team's safety.
Cut communication barriers
Poorly communicated rosters can cause confusion among employees – particularly when rostering changes occur at the last minute. If employees are relying on email correspondence or printed rosters, it's all too easy for them to miss a shift or arrive for work when they are no longer needed.
Roubler's rostering software works in seamlessly with the employee self service app providing employees with access to their rosters from the convenience of their mobile device. This provides total visibility over their working hours anywhere, anytime.
Want to see Roubler's seamless rostering software in action? Book a demo with one of our workforce management experts here.