Seamless one-click Xero integration with Australia's best all-in-one HR & payroll system.
Roubler's All-in-One RIS system automates Employee Onboarding,
Timesheets, Employee Rostering & Payroll with Xero HR Integration.
---
Roubler – your complete workforce management solution
Roubler is an all-in-one HR & payroll software that streamlines the entire HR and employment lifecycle. Roubler offers employers:
Roubler consolidates all your HR and workforce management functions into one easy to use, cloud-based platform, reducing administrative burden and giving you greater flexibility and control of your workforce in real time.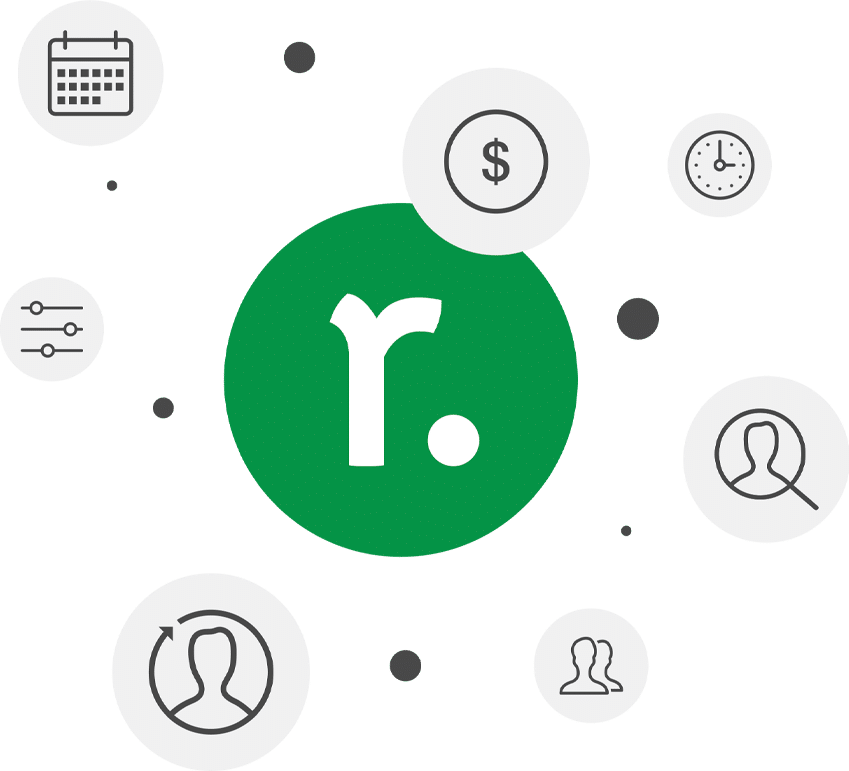 "Roubler works really well for us. The fact that it's one app, and all aspects are combined into that one app, from rostering to staffing to our staff logons – it just makes it so much easier for us to be able to find our information, and process our information all in one place. It cuts down on our wasted time, and allows us to focus on really driving the business, which is a key part of what we need to do."

– Joel McDermott, Manager at Potts Point Hotel and Roubler customer
Discover the power of an all-in-one HR system today
About Xero
Xero is world-leading online accounting software built for small business.
Get a real-time view of your cashflow. Log in anytime, anywhere on your Mac, PC, tablet or phone to get a real-time view of your cash flow. It's small business accounting software that's simple, smart and occasionally magical.
Run your business on the go. Use our mobile app to reconcile, send invoices, or create expense claims – from anywhere.
Get paid faster with online invoicing. Send online invoices to your customers – and get updated when they're opened.
Reconcile in seconds. Xero imports and categorises your latest bank transactions. Just click ok to reconcile.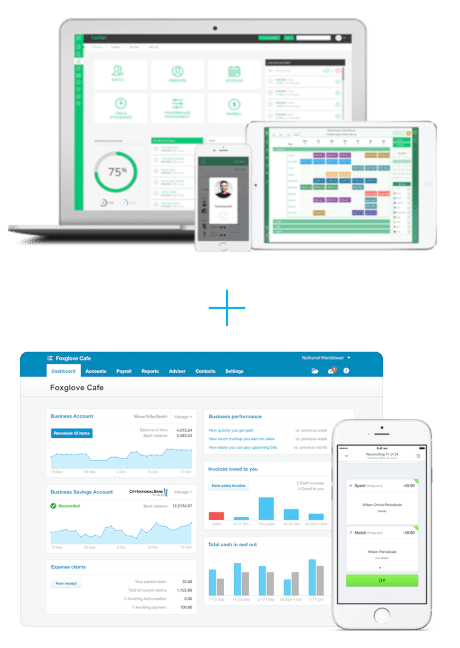 Why integrate Roubler and Xero?
Because Roubler and Xero integrate so seamlessly, accessing the full picture of your business' financials has never been easier. Here are just some of the ways that the Roubler – Xero integration can help your business:
Easy to access online employee portal
Anytime, anywhere real-time access to all your business' financials, from invoices to wages
Effortlessly set up chart of accountant mapping across systems
Integrated Award Compliance
Automatic Single Touch Payroll reporting
Seamless time and attendance tracking, imported straight into the pay run
Publish each pay run into Xero in just one click
Forecasted scheduling, so you can roster based on the whole picture of your budget
Seamless management of large pay runs of over 100 employees
Roubler Xero Integration FAQ
Below are some of the Frequently Asked Questions regarding the Roubler Xero Integration. If you have any other questions, please feel free to get in touch.
How do I connect my Roubler and Xero accounts?
Connecting your accounts with Roubler and Xero is simple! Here's how:
Log into your Roubler account.
In the "Business Settings", there is a "Business Management" drop down menu. Select "Journals" from this menu.
Choose "Connect a journal service", and select "Xero". Click "Connect to Xero".
You will be redirected to the Xero site. Here, you must authorise the integration.
Once authorised and back on the Roubler site, click "Journal" as the selected pay run data export method. Select whether or not you require "Draft Journals".
You must now configure your chart of accounts. In the "Business" -> "Settings" -> "Chart of Accounts" you will be able to import existing Xero payroll accounts into Roubler
Your pay run bar should now say "Export to Xero". Click this button after every pay run for the data to be exported into Xero from Roubler.
How to I add employee payroll data into Roubler from Xero?
Select "Employees", then "Import Employee".
Click the downwards arrow that appears next to the "Import Employees From" and click on Xero.
What data can I import from Xero?
Payroll calendars
Leave
Employee details, such as bank account and super details
Earning types & deduction rates
What format can I import my pay run data in?
Accounts Payable Invoice, or
Journal – either as a draft or an approved entry.
Can you map to tracking categories?
Roubler allows you to assign tracking categories to Locations. You are able to assign up to two different tracking categories to each location.
What pay categories can be tracked/mapped?
Roubler's system is open to your complete customisation.
All payments can be mapped to a relevant chart of account in Xero.
Is there a minimum or maximum number of employees I can import from Xero into Roubler?
Roubler is available for any number of employees. Roubler's clients range from small businesses of only a few employees to companies with thousands of employees.
Is the information I import from Xero to Roubler secure?
Roubler's infrastructure and all imported data is hosted on the AWS platform. This platform is certified in ISO 9001, ISO 27001, PCI-DSS and other standards. Therefore, your data is stored using the highest practical levels of security. We conduct regular on-site security audits, and we utilise Rackspace to independently review our adherence to best practice standards. High sensitivity data undergoes a 256-bit encryption with a 1,024-bit salt.
We will always respect your privacy. We will treat your personal details with the utmost care, and will never sell your information to any third parties. If you choose to receive occasional updates and advice on how to grow your business you can unsubscribe at any time. View our
Privacy Policy
here.