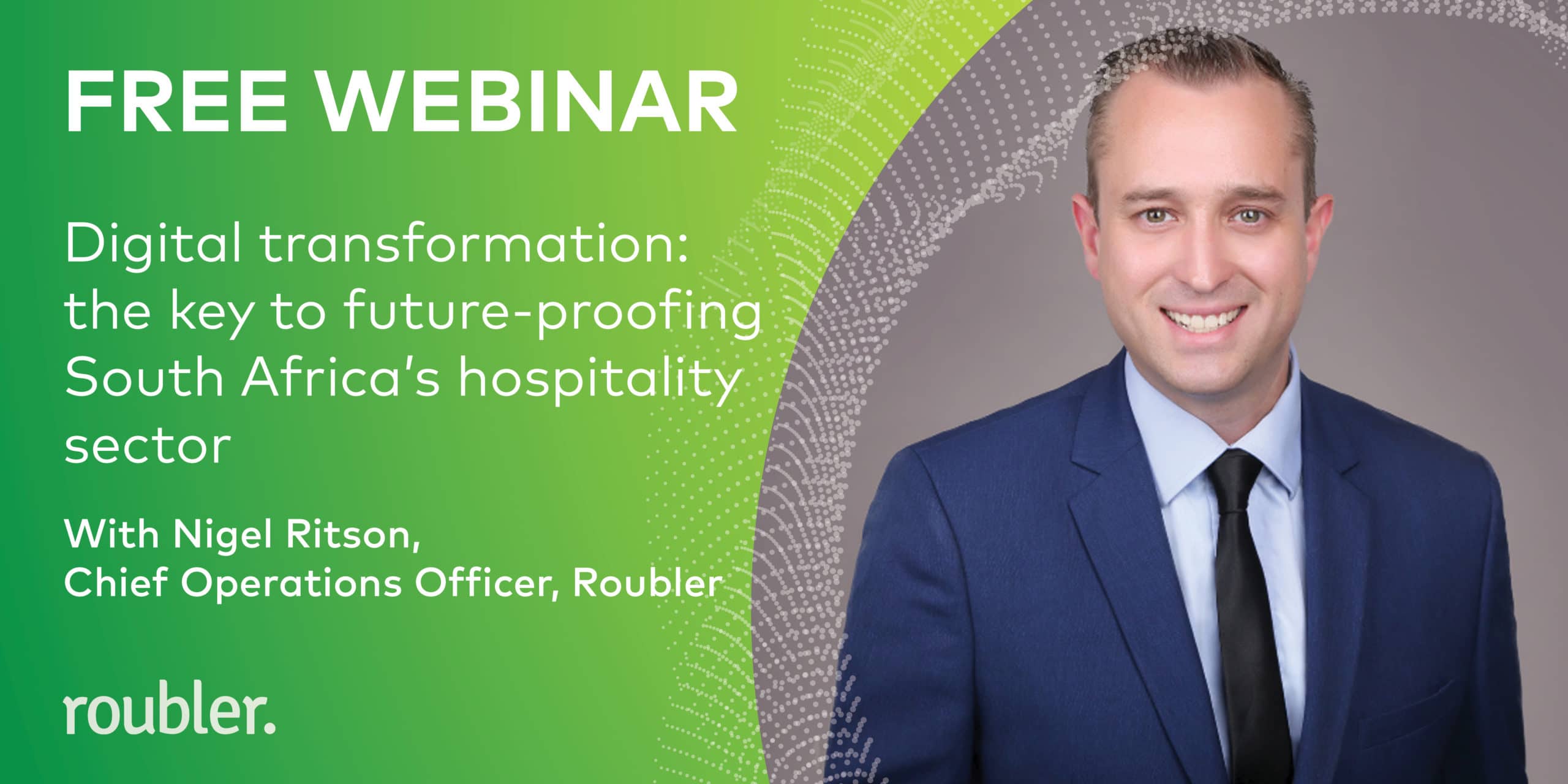 Digital transformation: the key to future-proofing South Africa's hospitality sector
21 Oct 2021 / Nigel Ritson
With the vaccine rollout well underway, South Africa's hospitality industry is already on the rebound. While this is welcome news for one of the hardest-hit sectors during Covid-19, it still bears the question – is simply rebounding enough?
Join Roubler's Chief Operations Officer, Nigel Ritson on Thursday 21 October 2021. We'll be discussing digital transformation and how it will be key to rebuilding South Africa's hospitality sector towards longer-term sustainability and success.
Agenda:
The impact Covid-19 has had on hospitality
The current digital landscape of the industry
Digital innovations that are transforming the sector
How organisations can future-proof their operations for long-term success.
Limited spaces available, make sure you register now to avoid disappointment.