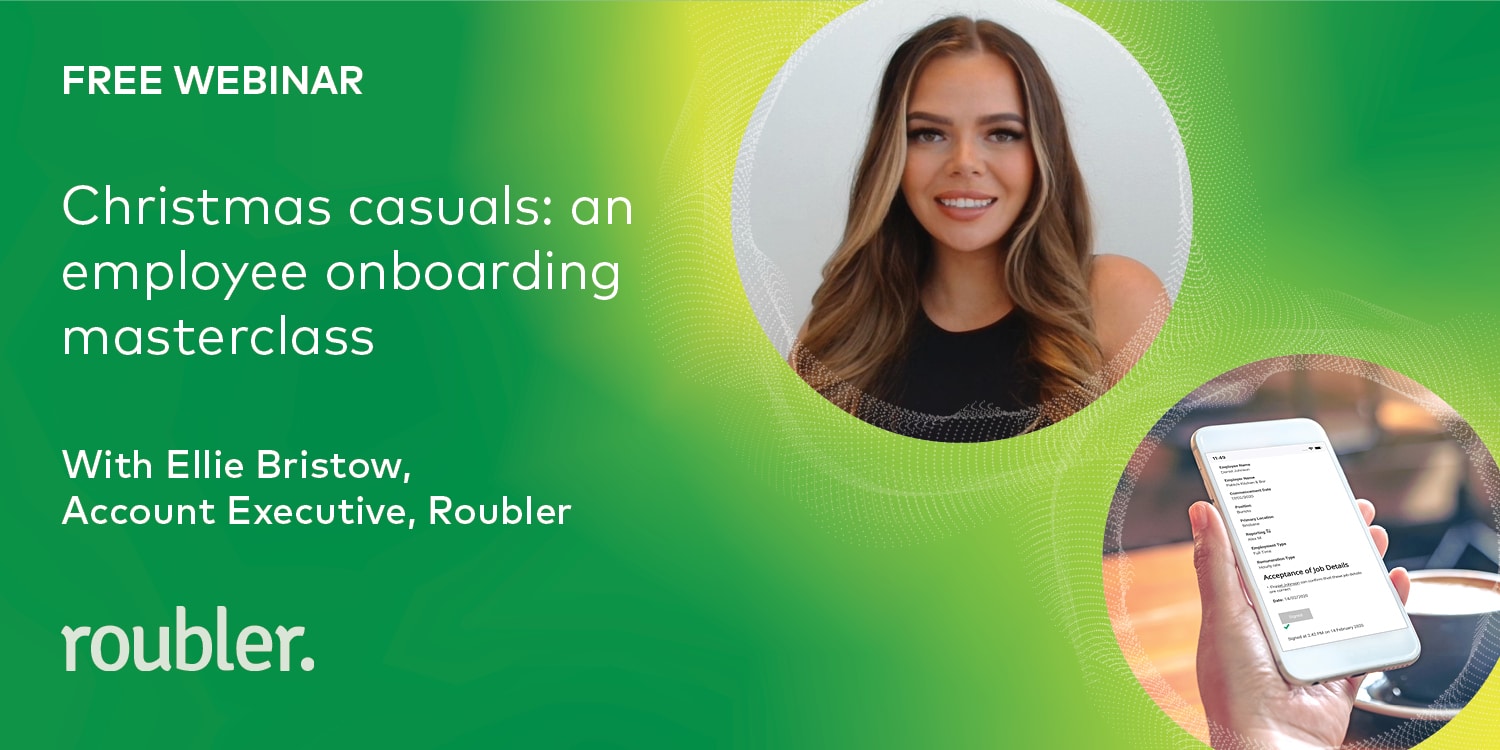 Christmas casuals: an employee onboarding masterclass
10 Nov 2022 / Ellie Bristow
Discover how some of the world's biggest brands are streamlining their employee onboarding processes, creating an exceptional employee experience and capturing crucial compliance information from day one.
As consumer-facing industries brace themselves for the peak period, many look for extra help in the form of casual workers. With such a competitive labour market already causing delays, businesses need to ensure their employee onboarding processes are up to scratch to ensure their new recruits can hit the ground running in time for the holidays.
Join Roubler's Ellie Bristow on Thursday 10 November at 12:00 pm for a 30-minute masterclass on employee onboarding and learn:
The current state of play in the temporary worker recruitment market
Four key challenges that businesses are facing when onboarding new employees
How to ensure new employees are trained, prepared and compliant before their first shift
How Roubler's onboarding module is key to setting your business up for success.