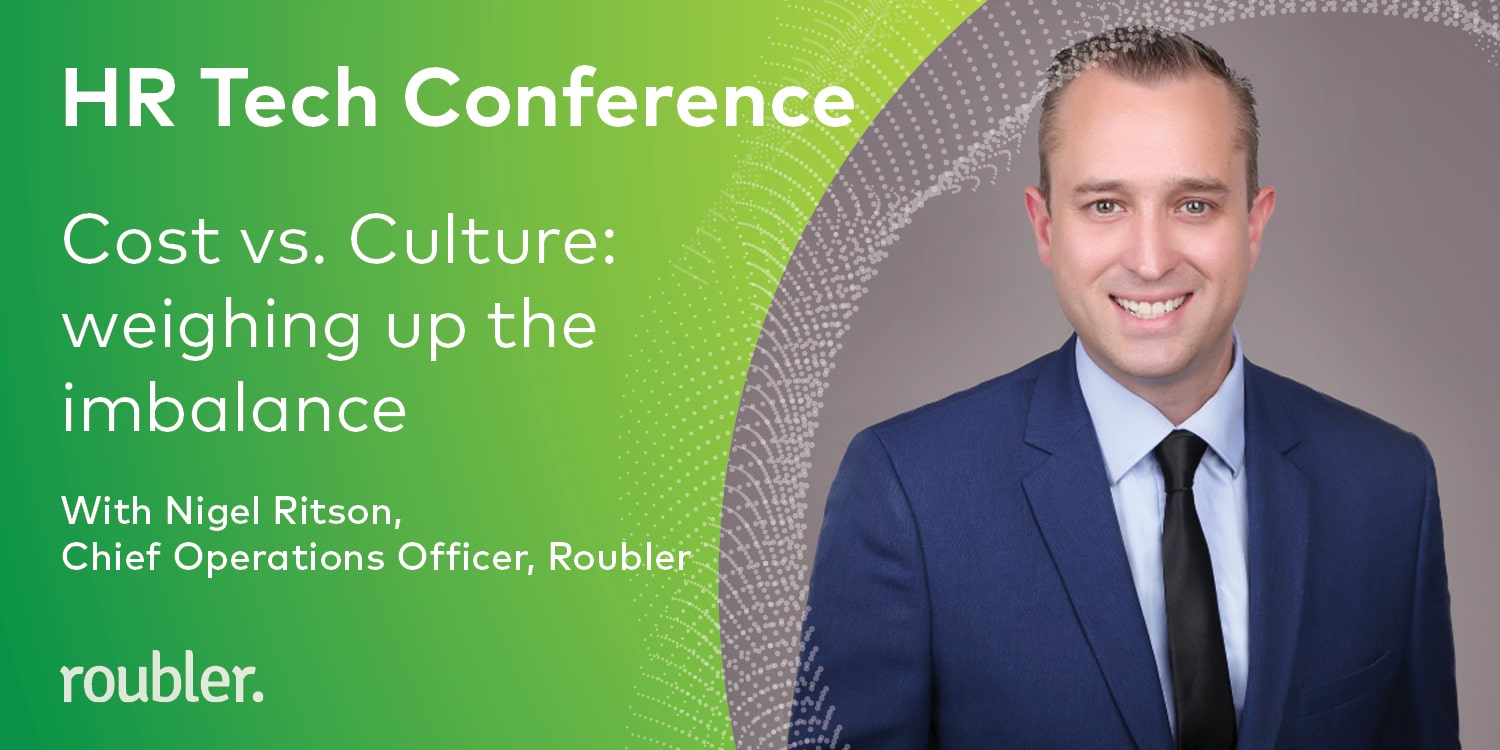 Cost vs. culture: weighing up the imbalance
24 Nov 2021 / Nigel Ritson
A combination of internal and external challenges are inflating wage and operational costs for South African businesses. With the effects from Covid-19 still having an impact on revenue across a broad range of industries, cost-cutting is front-of-mind for many executives. Naturally, with cuts being made, there is a risk to workplace culture.
Roubler's Chief Operations Officer, Nigel Ritson, discussed these impacts in depth at the recent HR Tech eConference. Nigel's session focused on the importance of striking a balance between building a culture and minimising operational costs.
Importantly, Nigel discussed how the two functions are not mutually exclusive and why, when working in tandem with each other, they can help achieve long-term business sustainability and success.
Watch now to discover:
What challenges businesses are facing today
Why the cost vs. culture divide is a reality
Ways to strike a balance between the two
Reasons effective workforce management is key
How technology can help bridge the gap.