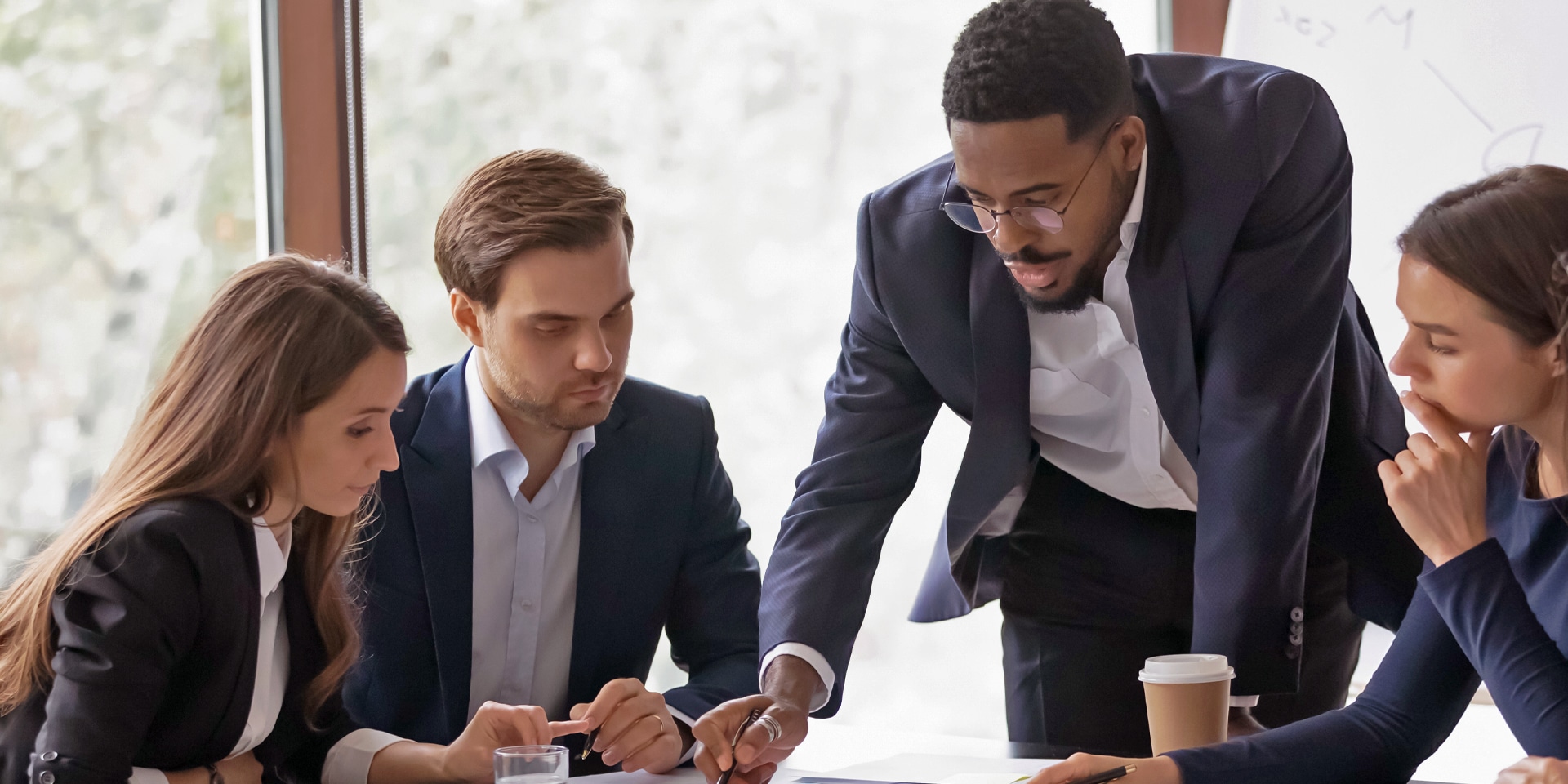 What exactly is workforce management (WFM) and why do businesses need it?
23 Nov 2020
/
Philip Visser
"Workforce management". You may have already started hearing about it by now, but even as it gains popularity and becomes commonplace lingo in many workplaces, what does it actually mean?
Think about the last employee you hired. You meticulously recruited and onboarded them to your team, plan rosters based on their availability, try to keep an accurate record of their time and attendance, and pay their wages and entitlements in compliance with current labour laws. Not to mention extras like offering employee benefits, and communicating with them day-to-day.
That's what's required for just one employee. Managing this for all your employees is a huge undertaking – and one that is so often done inefficiently. So many businesses in South Africa today share a common goal: to simply stay in business by finding new ways to save money and make every penny count. The ideal way to achieve this is to create effective workforce management processes, led by software that caters to every part of the employee lifecycle.
To put it simply: efficient workforce management will help you streamline and standardise internal processes to maximise performance and productivity, leading to overall business success.
Here are four fundamental reasons why good workforce management software is key to your business' ongoing success.
Adapt to unexpected changes more easily
2020 so far is the perfect example for why businesses need to be able to adapt swiftly to unexpected change. This year we've seen businesses either sink or swim, and while we've endured and adjusted to the new normal, the unexpected may still be around the corner. Let this be your catalyst for change – it's time to embrace digital solutions.
Fluctuations in trading hours may have created an urgent need to alter or reduce your employees' shifts. Issues with cashflow meant you had to account for government aid such as the Temporary Relief Scheme (TERS) as part of your payroll process. Sudden audits may have meant that you needed to have full visibility over your employees' time and attendance data.
Having WFM software in place means you're guaranteed fast and reliable handling of these kinds of changes – and many other that may occur in your business. It gives you the ability to retrieve important information quickly, keeping your business operations as smooth as possible.
Improve and sustain business efficiency with automation
Often when people think of "efficiency", they think of speed – but that isn't necessarily correct, because doing things fast doesn't always mean you're doing them right. By definition, to achieve business efficiency is to reach maximum output while minimising the amount of time and resources (e.g. people, money, systems) needed to produce that output. Another way to look at efficiency is that it leads to much-needed cost savings and fewer wasted resources. After the kind of year we've faced, this would be welcomed with open arms by every business.
You should understand that the most vital element to improving business efficiency is automation – we promise, it's not as scary or futuristic as it sounds! By having software that automates your roster, you can schedule employees according to your business criteria and their availabilities without the manual data entry you would normally waste time doing. When you roster to a budget, you'll vastly reduce the likeliness of over-scheduling and save more money.
Automating time and attendance recordkeeping means no one has to hold onto physical records and then input them digitally later – or worse, file them in an abyss other employee paperwork. With automated WFM software, your employees' shifts and breaks are recorded digitally at the click of a button. All this data is stored safely for everyone who needs it, and helps your business avoid costly employee time theft.
At this point in time, what does efficiency look like in your business? As they say: work smarter, not harder.
Have a payroll system compliant with South African labour laws
Here's a simple formula. Manual data entry = human errors = payroll errors = government penalties you don't want to deal with. Even big businesses have to face the consequences of failing to comply with labour laws.
Even if you've done it all before, accurately calculating payroll based on various employee hours, rates, deductions and entitlements can get confusing fast. And this year, additional factors such as the TERS employee benefits came into play with numerous challenging steps to calculate the right amount.
All-in-one WFM software is designed to handle all of that for you, and will keep you up to date with the latest legislation by the South African Revenue Service. It also incorporates features like built-in pay rules to help you process payroll faster, and intelligent reporting to give you all the information you need to make sound business decisions.
In 2020 and beyond, you simply don't have the time to waste on manual payroll, and you shouldn't take the risk.
Recruit the right talent for your business
Attracting the right talent can be hard for many businesses, regardless of size, industry or location. What makes it even harder is when you don't have a streamlined, accessible way of posting jobs and tracking candidates.
Creating a outstanding first impression right from the start is essential to recruiting exceptional talent – and today you need exceptional talent by your side like never before. By automating your recruitment with WFM software, you'll simplify the process for yourself and for your potential candidates, showing them that you mean business and are a worthy organisation to be a part of.