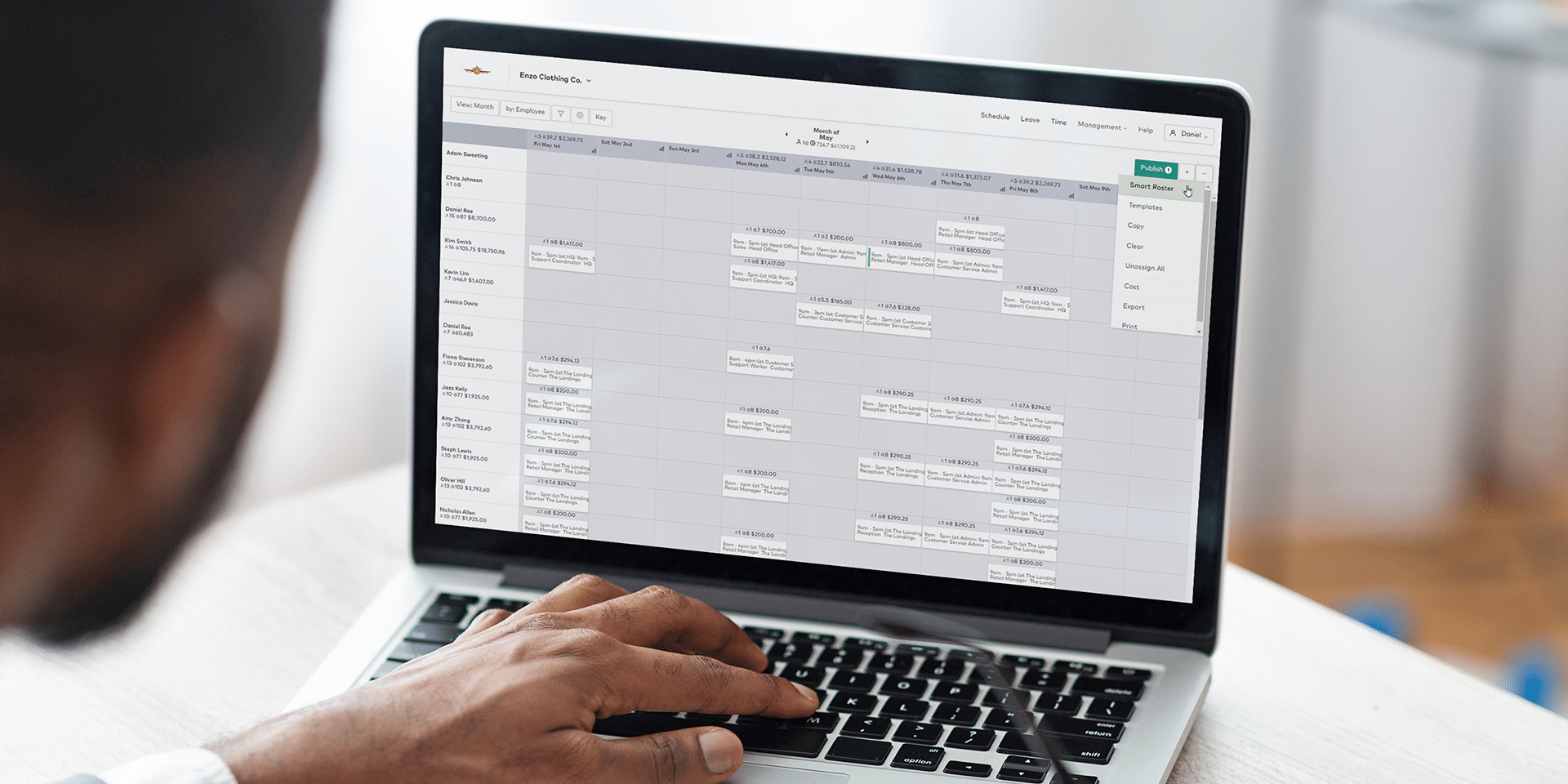 Rostering made easier: how shift-based teams are embracing cloud-based technologies and thriving
21 Jul 2021
/
Nigel Ritson
Businesses across South Africa are doing it tough, but arguably no business will be feeling it as much as those with shift-based employees.
Managing a shift-based team has never been easy; couple this with snap lockdowns and other unforeseen disruptions, at times it can seem like an almost impossible task is at hand.
When faced with adversity, there is a need for flexibility and mobility
In this day in age, businesses must be able to edit and adjust their roster in an instant and with as little disruption as possible. This is exactly what a cloud-based workforce management (WFM) software offers.
Being cloud-based means you can store, manage and access data in offsite servers known as "the cloud". Simply put, so long as you are connected to the internet, you can access, adjust and share critical information from anywhere at any time.
Cloud-based WFM software creates efficiencies, offers flexibility and keeps your workforce connected when you are not around. This makes it the ultimate solution for any business looking to adapt and overcome workforce disruption at the click of a button.
Overcome disruption, improve productivity and drive lasting change
WFM systems no longer need to be stored locally on every computer or device, this is labour-intensive, requires time consuming updates and creates barriers to information sharing.
Roubler's cloud-based WFM software makes your processes seamless. Our software allows you to manage your team while on-the-move; it brings you increased levels of flexibility, makes it easier to accommodate fluctuations in your workforce and reduces admin along the way.
In times of uncertainty, you can depend on security
Along with flexibility, mobility and scalability, data security is one of the cloud's greatest features. Being cloud-based means all essential data is stored off-site and under heavily scrutinised cyber security systems.
Should your business or its assets fall victim to unavoidable events such as fires, natural disasters or theft, your cloud-based data will be instantly recoverable, and your business can be back up and running immediately.
Discover why Roubler is the number one cloud-based workforce management software for thousands of shift-based workforces by clicking here.
Keep up with Roubler's latest news on LinkedIn and discover more workforce management tips and tricks along the way.