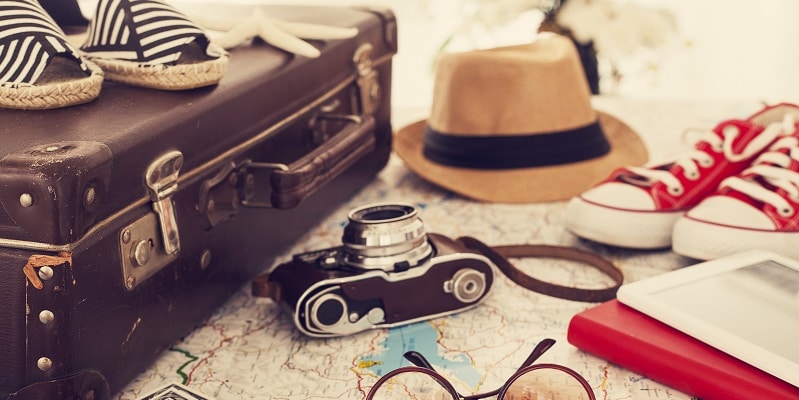 Why your employees need to go on annual leave – now!
With Christmas just around the corner annual leave is on many an employee's mind, even if it's probably too late to alter any leave management preparations already in place or accommodate last minute requests.
Even outside the festive season, taking time off work is something the vast majority of us look forward to. The percentage of staff that work to live outweighs those living to work, after all. Nevertheless, failings in modern business culture and administration mean many people aren't taking their full employee leave.
According to a study by booking.com only 31 per cent of Australia's are taking their full allocation of annual leave. Sadly, this also meant that 86% of those who postponed their leave experienced burn out. It's a statistic which is likely to ring true for many management-level types.
The situation is much, much worse in the US, where Glassdoor research  shows an average worker was only taking around 54% of their allotted time off. When you consider American firms often offer less vacation days to staff than their European counterparts, you begin to realise how little time off people must actually be taking.
We shouldn't need to explain why pushing staff to take annual leave is a good idea for everyone. Happy, engaged staff are rarely (if ever) exhausted. Innovation and creativity are greatly improved through rest. Unexpected time off due to illness will be significantly reduced, making it easier to manage absenteeism overall. Work-life balance finds a better equilibrium, which by nature makes employees feel happier and able to produce better work at a faster rate.
These aren't the only benefits of a pro-leave attitude, either. By asking people to book time off well in advance leave management and staff rostering becomes much easier, lowering the risk of short staffing. Put simply, it's a win-win situation.
"Often the onus is on employees and with an employee self service system it is easier for staff to manage their own leave," says Ed Hinschen, CEO at Roubler, which develops leave management software to help cut associated workloads and streamline the process.
"However, it becomes difficult when leave is mismanaged and teams are left short-staffed. Unmanageable workloads can discourage managers and staff from feeling able to take leave so more needs to be done to educate managers about how to create rosters and manage leave effectively."
As you might expect, Hinschen has plenty of experience in this area, both when it comes to internal employee leave management and producing systems that are fit to be sold on to client organisations. So what advice would he give to other business leaders to help them encourage staff to make the most of their allocated time off?
"There are a number of things good leaders and managers can do. Firstly, have a strict policy in place about the amount of leave allowed to be rolled over each year – or don't allow it at all – and place the responsibility with managers to enforce the policy," he suggests.
"Secondly, it's important to ensure senior managers are good role models and set the tone for how leave is perceived in an organisation for example, don't allow people to 'apologise' for taking time off that they are entitled to.
"Thirdly, encourage managers to take note of employees who appear tired, whose productivity is falling or who have been unwell and open up conversations to explore when they should take leave. Finally, use an employee self service system that makes it easy for employees to view their leave balance and apply for leave."
Thankfully, though, Hinschen also believes that attitudes towards taking holidays are changing for the better. The perception of those who do use their employee leave in full as slackers is no longer considered acceptable as organisations get to grips with seemingly ever-growing levels of on-the-job pressure, and the resulting stress.
"This perception is fading with the rise in stress-related and exhaustion-related illnesses – people are more aware of the importance of leave and the studies that prove people work better when they are rested," he explains.
"However, the perception sometimes remains with younger employees who want to make an impression as a hard worker in 24-7, 365 days a year operations, and in smaller companies where it's unlikely that work will be covered while an employee is away."
With this in mind it has surely never been more important to encourage a positive view of the need to spend days away from the demands of the workplace. And not just to avoid the risk of tomorrow's senior staff members getting burnt out today, well before they reach their full potential.
Words by Richard Trenchard