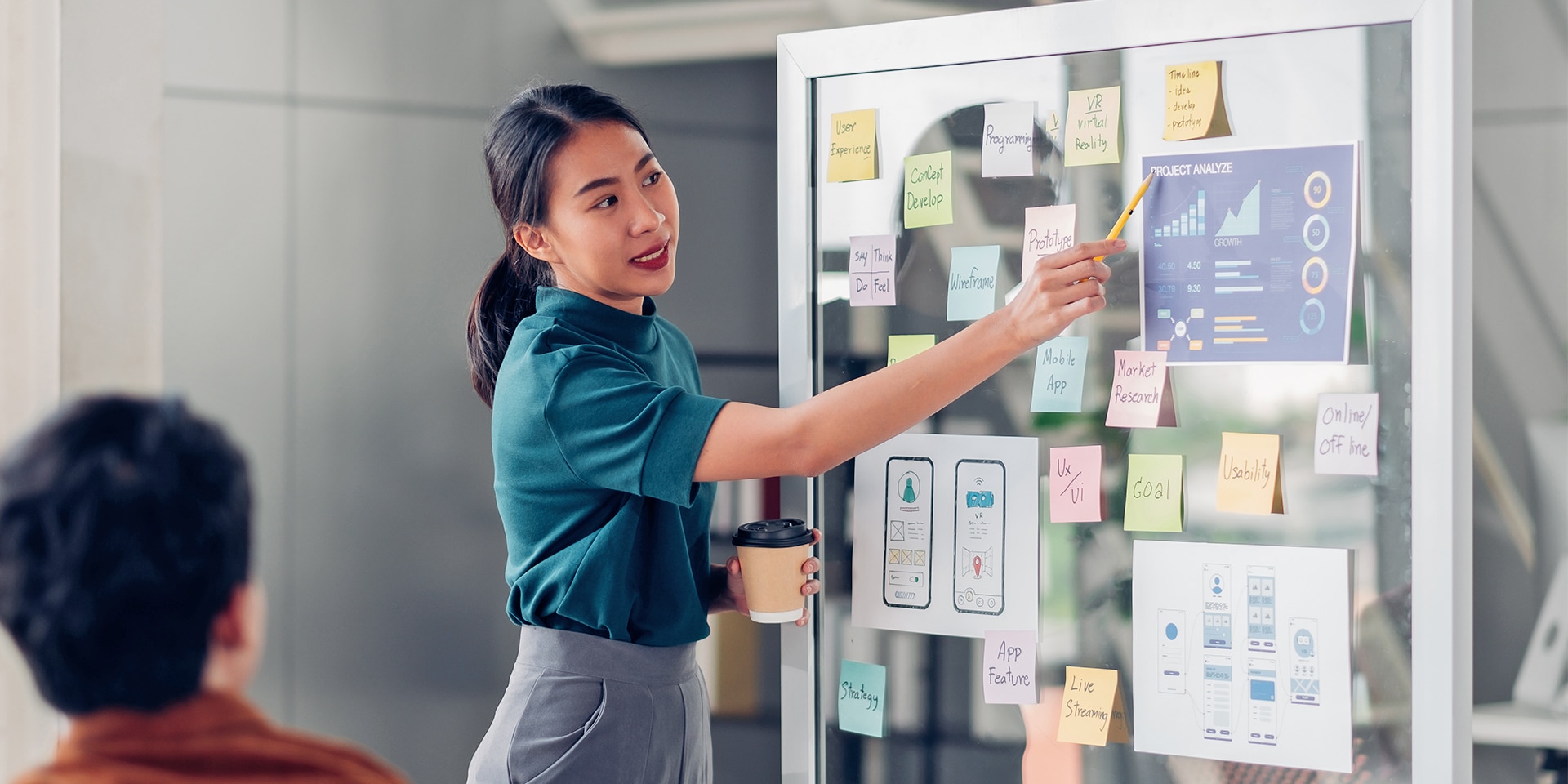 Accountability in the Workplace
20 Nov 2017
/
Samantha Hill
Accountability is the heart of every highly productive workplace, promoting efficiency and harmony among our employees. Imagine a team full of people who didn't take responsibility for any task – nothing would ever get done!
What is accountability in the workplace?
Accountability in the workplace is about employees taking responsibility and ownership for their decisions, actions, performance and behaviour.
Accountability in the workplace is also about building trust and staying committed to doing the right thing for the business consistently. An accountable employee will take responsibility for their results and outcomes and won't assume it's up to management to pick up the slack.
So why is it important to stay accountable in the workplace?
Accountability at work has been linked to:
Improved work performance
Increased participation and involvement
Feeling more competent
Higher commitment to work
Higher creativity and innovation
Higher morale and satisfaction.
Without accountability at work, what happens?
Without accountability in the workplace, you encourage an environment where a handful of employees will have to carry the weight of the unreliable ones. The satisfaction of your employees who take accountability consistently will suffer in the long term.
A lack of accountability leads to:
Lower team morale
High turnover
Unmet goals
Unclear priorities
Lower engagement.
How do you promote accountability in the workplace?
Holding ourselves or others accountable for poor work performance or results is challenging. We can clam up or feel uncomfortable and try to forgive and forget rather than address issues with accountability at work.
There are, thankfully, ways you can improve accountability in your workplace to encourage a happy and healthy work environment where good results thrive.
Make accountability a workplace value
Integrate accountability into your everyday operations – make it a priority. Have discussions about accountability, encourage your staff to share ideas, tailor what accountability means to your team and how they can implement it into the daily routine. Your staff already recognise the trope workplace values like honesty and integrity – add accountability to the list.
Define specific goals and get a commitment
Set specific goals for your team members and hold them accountable for the results. Have visible or tangible metrics to measure against throughout the project, so your team understand how their work contributes. Setting goals is a way for your employees to feel in control of their work and their results. It's also a great way to learn the different skillsets of your employees to assign them accordingly to the right tasks.
Provide updates on progress
Make sure you remember to update your team on their progress often. Whether in the form of employee or customer feedback, KPIs or just frequent conversations, give your team a reason to keep working hard with real time results. Providing updates is a great way to encourage ownership and responsibility for individual goals and projects.
Hold yourself accountable
Gandhi once said, "an ounce of practice is worth more than a ton of preach". Be an example for your employees by showing them your accountability in the workplace. Tell them what your goals are to establish that you also have responsibilities. Let them know you are just as responsible for their success as they are. Your employees will feel much happier to work with a leader who takes accountability for their success.
Use the 5Cs framework to build accountability
Common purpose: Connect with your team by helping them understand why you need them to do a particular task. Rather than just telling your team what to do, rally around a common goal explaining what the point is and why it matters.
Clear expectations: Let your team know what they need to do with clear expectations. Collaborate with your team to establish what success looks like and make sure they understand what you expect from them.
Communicate and align: Keep your team rowing in the same direction, focused and aligned. Communicate over and over with your team, asking questions and reminding them that their work is important.
Collaborate and coach: Monitor your teams progress regularly to adjust in real time. Coach your team by listening to their concerns – don't just tell them what to do. Your job is to be a resource of support to them.
Consequences: Consequences are often a result of the things that go wrong, but consequences can also be positive. Display visible results for your staff, learn from mistakes and make recognition immediate when things go well.
Workplaces thrive with accountability – employee turnover is lowered, teams function more efficiently, and innovation flourishes. Roubler is an all-in-one seamless workforce management software system that helps you manage the entire employee lifecycle from one platform. Help your workforce stay accountable to their goals by rostering the right people on at the right time with Roubler.
For more on the latest Roubler news and more tips for effectively managing your workforce, connect with us on LinkedIn.