Trends in People Analytics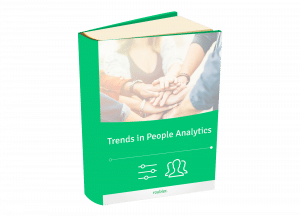 People Analytics seems like such a broad term, covering a range of different functions and technologies. It is growing, however only 14% of HR teams are estimated to be using all of the analytics functions they have at their disposal. While People Analytics as a term is still in its infancy, people have been utilising data for years in order to make the best decisions for their business, helping it to grow and profit. When making your decisions, you always want access to as much information as possible so you can be informed. It's like trying to buy a birthday present for your sister's boyfriend's aunt's kid while only knowing they're under the age of 18 and don't like dolphins. You don't have the information to make a good choice. Much better to ask why in the world you'd be buying such a kid a birthday present, reevaluate your choices, and find out more about them. A study into PWC trends in the workforce found that high-level talent is just no longer motivated to stay with their companies. Furthermore, Labor Cost Percent Revenue increased from 28.2 to 29.9%. This measure examines workforce productivity, and these statistics show that companies are investing more for less return in productivity and employee effort. So, how can people analytics help?
This document is currently being updated. Please check back shortly.