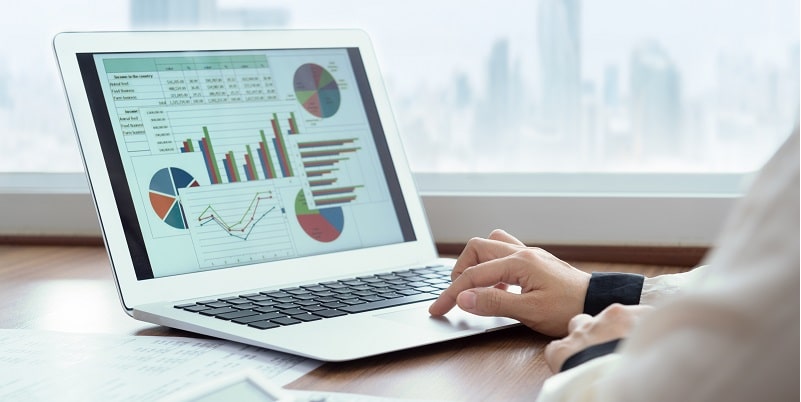 Stand-alone payroll software vs integrated payroll software
09 Aug 2019
/
Andrew Northcott
You are completely comfortable running your payroll in-house – you've got a great team of experienced people. But – and it's a big one – your payroll software just isn't up to scratch. It requires time-consuming data entry and clunky APIs, causing unnecessary errors and delays to every pay run.
Your staff are frustrated and threatening to leave if their pay isn't correct, and your payroll team are under stress. Not to mention the increased risk of fines from the FWO. And you aren't alone: HRM online reported that 33% of organisations admit to making mistakes in every single monthly pay run.
The answer seems simple: purchase new payroll software. But the reality of this process is far more complex. The sheer number of options available in the market, each with a multitude of differences can be overwhelming.
The first decision you need to make is whether to purchase a stand-alone payroll product or payroll software that is integrated with other workforce management features in an all-in-one platform. To make this easier, we've put together a quick two-step guide.
1)    Know your business needs
The first step is to understand exactly how your business currently manages payroll, how this affects other areas of your business, and what your business needs to grow.
Ask the following questions, record the information and then map it against the options you are researching.
Do you have a shift-based workforce?
This is probably the single most important question to ask as the type of payroll software you need will be determined by your need for rostering and live clock in and out functions. If the answer is yes, an all-in-one workforce management system with in-built rostering and time and attendance is certainly preferable. You'll see why in the next section.
How many staff do you have?
Smaller businesses have the luxury of less complexity which influences the type of payroll software they need. However, if your business is being geared up for growth, you'll need to look at a system that allows you to scale up quickly and cost-effectively.
What payroll features are critical to your business?
Examine your processes and list the features that are critical to your business operating smoothly and paying your staff. This might be a direct flow of timesheet data into your payroll software, the facility to process expense claims, or the ability to handle salary sacrificing.
What other software systems does your business have?
If you aren't already using an all-in-one workforce management platform, you'll already have other systems for holding employee data, rostering, time and attendance and leave management. Take note of these and look at which are critical to your business (e.g. industry-specific, point of sale), which are compatible with other types of payroll software, and which could be replaced by a new system.
What are your internal payroll processes?
Talk to your payroll staff and map out your payroll process including how all data is collected, how calculations are done, how payslips are distributed and your reporting requirements. Reporting is particularly important – a payroll system that is built as part of an overall workforce management system will allow you to correlate data e.g. scheduled versus actual hours paid, far more easily and accurately
2)    Understand the differences
Now that you have a map of your business needs, it's time to understand key differences between the types of payroll system.
Firstly, stand-alone payroll software gives companies a suite of functions that automate payroll management, however, these functions are isolated from other functions and systems you may have. To connect stand-alone payroll software, you need to use APIs or carry out manual data transfers.
On the other hand, integrated payroll software is built to work within a greater system – such as an ERP or HRMS – and naturally works with other HR and workforce management functions, allowing data to flow between them.
Features
By and large, all payroll software products – whether stand-alone or integrated within a workforce management system, HRIS or ERP – should offer you the same basic functions designed to ensure you pay your employees compliantly and on time. Any additional features you need largely depend on the type of workforce you have, the size and complexity of your business and your internal processes.
Stand-alone systems often have more in-built features, mostly in terms of deeper payroll and accounting reports, greater capacity for customization and setting up variations for leave or pay rates, and auditing. These are often more suited to large, corporates with a salaried workforce.
From a compliance perspective – there are some features that both types of software need to have. These non-negotiable features are Single Touch Payroll reporting, superannuation calculations and superannuation clearing house integration.
Furthermore, Modern Award Interpretation – while not offered by everyone – is crucial for businesses with a shift-based workforce. This is offered by payroll software providers in one of two forms: functions that allow you to build your interpretation templates or pre-built templates. We recommend the later as it is far more accurate and saves payroll staff valuable time and money setting up templates.
In-built features vs API integrations
While often used interchangeably, it's important to understand the difference between these two terms.
In-built features are those that the developer has built specifically to work with their payroll software, whereas integrations often mean that you'll need to purchase a product from a third party that connects with the payroll software.  Be sure to read the provider's website carefully and ask questions to clarify if you aren't sure.
Most stand-alone payroll software products will integrate with some forms of accounting software, onboarding software, rostering and time and attendance software.
It is becoming common to see payroll software, even those marketed as 'stand-alone', with at least one or two purpose-built HR and workforce management features such as time and attendance or employee self-service (ESS).
And it makes complete sense. To process a pay run, your software requires data from a variety of sources – timesheets, approved leave requests, bank and superannuation details from employee profiles, expense claims and records of higher duties performed.  Using separate systems is not only expensive, it means that your payroll staff need to transfer data between systems, increasing the risk of errors and non-compliance.
Software built into a workforce management system (what we call 'all-in-one') offers businesses with shift-based workforces a suite of all the features they need to manage their workforce without having to worry about third-party integrations, cutting out data transfers and reducing errors.
For businesses that don't operate in shifts, choosing stand-alone software and pairing it with a select number of other products it is perfectly adequate. However, in our experience, this is rarely ever a successful concept for shift-based industries such as retail or hospitality where the accuracy of their pay runs is contingent on the accurate flow of data from the ESS, rostering and time and attendance functions, and reports need to incorporate POS data.
Data Security & Privacy
The more times a set of data needs to be handled, and the more people involved, the less secure and private it becomes.
Stand-alone systems, while secure for the data they hold, don't account for potential security risks and errors when data is being transferred into them. This isn't such a problem for companies with salaried employees where the ESS is integrated and no transfers are required. However, when you are relying on multiple sources of data to run payroll, the security and privacy risks are increased.
A cloud-based, all-in-one workforce management system that has in-built payroll software will provide you with a greater level of security than multiple systems. And with mandatory two-factor authentication, you'll have even greater peace of mind.
Price
The maths is quite simple: the fewer features you get, the less you generally pay. Stand-alone systems are often cheaper than all-in-one payroll and workforce management systems.
However, if you are paying subscription fees for a variety of different applications for time and attendance, rostering, employee self-service and leave management, and require APIs to integrate them, your overall cost will be higher than if you'd purchased an integrated system.
It's also important to consider indirect costs, particularly labour costs for the time it takes to process payroll. Using a stand-alone system that requires data to be transferred to keyed-in will take far longer than an in-built payroll system that automatically pulls data from your rostering, time and attendance, ESS and leave management tools.
When it comes to shift-based workforces who rely on a multitude of systems and process to run payroll, payroll software that is built as part of an all-in-one workforce management system is a clear winner.
The decision for companies with mixed workforces or exclusively salaried workforces is a little more complex, however when it comes to software, the adage "Less is more" certainly rings true (we even wrote an article about it!).
Words by Katrina Strathearn