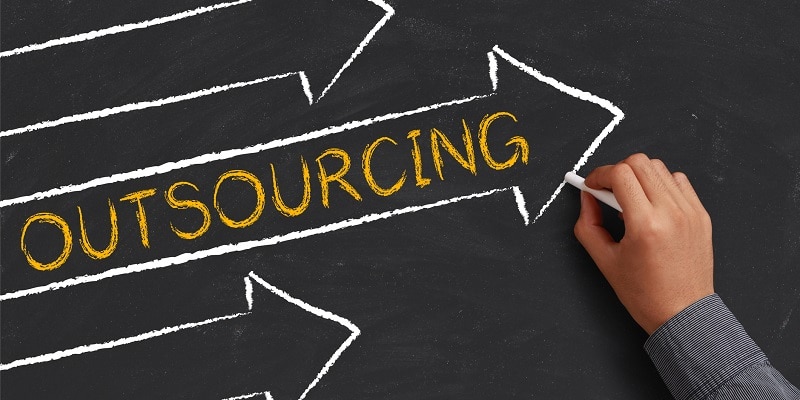 Managing the Risks Associated with Outsourcing Payroll
Outsourcing work, including HR tasks such as manage payroll services, can be of real benefit to your business, from lowering costs, to engaging more experienced personnel. According to Deloitte's 2016 Global Outsourcing Survey, 78% of businesses are happy with their outsourcing company relationship.
Like any new business venture, however, it doesn't come without risks. And while you may not be able to entirely neutralise risks, it is important to be aware of potential pitfalls, and how to manage them. We've outlined some of the most common risks below.
Cost of outsourcing
According to the same Deloitte survey 59% of companies use outsourcing to reduce costs, but it can also become one of your biggest money pits if handled poorly. Costs can blow out if the scope of the work broadens beyond your parameters, or undefined pricing causes extra expenditure.
While OSF Global advises that you should be prepared to spend an extra 2-3% on transitioning, a good contract should tie up any loose contract clauses. Make sure you review it regularly and include all details regarding pricing and scope of function.
Legal obligations regarding poor performance
A contractor or outsourcing company is considered a worker under employment legislation in Australia. Therefore, In a court of law, any work performed or managed by them is seen as work performed by you as an organisation, and you are legally responsible.
A poorly completed job could mean more than time and money wasted or disgruntled employees. It could affect your reputation as a company, or even have legal repercussions. The standard of work you expect from your outsourcing provider should be no different from your regular employees, and your contract should reflect this standard. If there are legislation and industry standards to comply with, these should also be included.
Lack of clarity
Simply put, no one will thank you for a contract that's as clear as mud. The contract should define the scope of all work to be undertaken and outline individual roles and responsibilities. The more succinct, useful information you include, the more helpful it will be to both your company and the outsourcing provider. You may wish to include information regarding how you plan to implement the outsourcing, and the benefits and risks involved.
Accessibility of contractors and information
Just like many businesses, outsourcing providers often work for more than one client at a time. This could mean certain functions take longer, or on a more personal level, you may find you don't have a single specific consultant on your case. To make things more complex if the advice between consultants varies, you could be fighting confusion or disheartened employees. Your contract should be specific about the quality of work expected, as well as timeframes for achievements. Feedback should be consistent and regular, especially if goals aren't being met.
Confidentiality and intellectual property
The more people who know sensitive information, the higher the risk of leaks. Take steps to ensure any work completed by the outsourcing provider on company time is the intellectual property of your organisation by including confidentiality and intellectual property clauses in your contract and review these regularly.
Communication
We are social beings and achieve more through collaboration and good interpersonal communication. When outsourcing certain functions, internal staff may feel insecure in their positions, or become frustrated by slow or inadequate communications with the outsourcing provider. Use communication as a force for change. Keep existing staff informed, and implement communication plans as soon as possible to assist stakeholder engagement and buy-in.
Dependency and control
Your organisation should be comfortable with the level of control your outsourcing provider has over function you have entrusted them with. Again, communication is key to this. What's more, you should also decide on your outsourcing model before engaging the provider.
The global market for outsourced services in 2017 was over 88 billion US dollars. A popular resourcing option, outsourcing can seem complex and overwhelming but it can be easily simplified: they are your employees and their actions and work directly affect your human resources and your business. So just like any other employee, their work should be monitored, managed, and accessible. There will always be risks, but it's important to weigh these against the benefits to your business. A well-defined contract can mean the difference between a successful business partnership and a failed venture.
Words by Morgaine Auton.