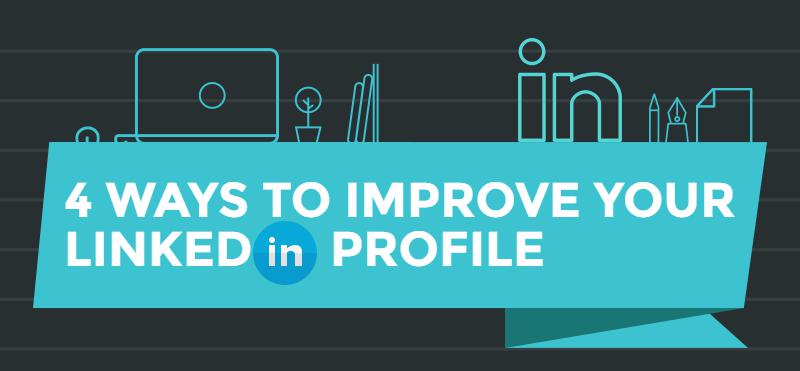 Four Ways to Improve Your LinkedIn Profile
What's worse than no LinkedIn Profile? An empty LinkedIn Profile, its only information pertaining to a job at a fairy floss stand you worked at six years ago.
More and more often LinkedIn profiles are being used to find and provide job opportunities. When searching your name, your LinkedIn profile will be one of the first things that appear on a Google search. It's like a first date. You need to make a good impression.
To do this, make sure your information is:
Relevant
The information on your LinkedIn profile should only be relevant to the career you're interested in. It may be interesting to some that you spent 3 months as a balloon animal artist at the local Sunday markets, but will probably be unable to help your prospects as a botanist. If it was a big part of your life where you gained valuable skills, spin the important parts so they remain relevant to your career pursuits.
For example:
"Worked for three years at a café," can be turned into "Worked for three years as part of the customer service team at Darcy's cafe, allocating work and communicating smoothly with the general public."
Up to Date
Much like your Facebook profile, your LinkedIn should be updated whenever something new occurs. Although in the case of LinkedIn, it should be whenever you gain a new qualification or attend an important work-related event. Not, perhaps, when your dog Millie learns how to bark the alphabet.
For example:
If you go to a work function, post a picture of you while there. If you're given any opportunity, post the update. Often a career update will be sent to your connections via email so they can congratulate you. As a qualification lapses, remove it.
Concise
Much like this paragraph, you don't want to say too much. You'll end up repeating things, boring the reader, making it hard to find relevant information, or repeating things. You want to K.I.S.S. – Keep It Simple Stupid.
For example:
Don't say, "I was a manager at Red Brick Bar down on high street next to where Babylon used to be before it moved up the hill, and I had 5 employees working under me who were all really lovely their names were Michael, Sandra…." No. Instead, try, "Worked at Red Brick Bar, High Street. Employed for two years with five employees."
Accurate
In the days of the internet and social media, falsehoods can be very easily ferreted out. Make sure your information isn't exaggerated, and especially not a flat out lie.
For example:
If you worked as a mural painter for a local kindergarten, don't say you were an artist with a gallery opening and patrons.
LinkedIn is far more complicated than just one article can allow for, however the best thing you can do is create a profile and fill it. Once you have that much, the rest will fall into place.