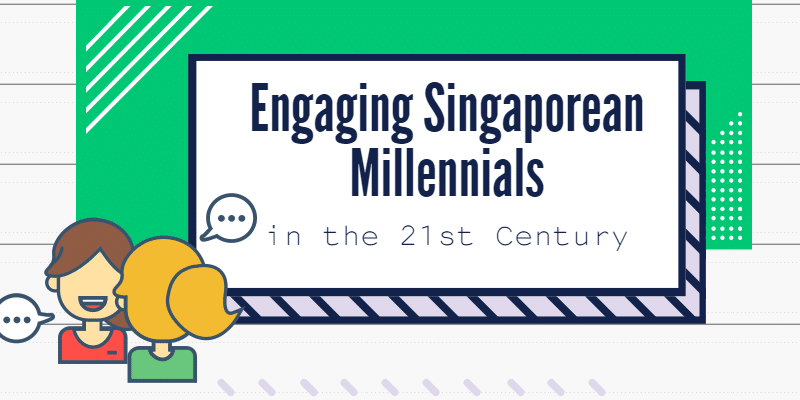 Engaging Singaporean Millennials in the 21st Century
Today, Singapore has one of the lowest employee engagement scores among the major ASEAN markets. This proves to be worrying as having a disengaged workforce leads to higher rates of absenteeism and turnover. Furthermore, this translates to significant financial losses for companies. On the individual level, disengaged employees tend to have poorer moods and attitudes towards their work, higher levels of stress and lower levels of productivity. In the long run, this means increased levels of burnout among employees and negative impacts on their health, such as high blood pressure as well as heart diseases. As you can see, disengaged employees do not only affect their firms negatively, but they themselves as well.
Engaged employees benefit the workplace
This disengagement in our workforce is an alarming problem in today's workplace. In addition, many firms are struggling with adopting means and implementing tools that can help to increase engagement levels in their firms. But what is clear is this: companies that have successfully implemented an employee engagement strategy have seen a difference in their profitability and performance.
With an engaged workforce, companies can see higher levels of productivity, lower levels of absenteeism and turnover, but more importantly, higher quality of work and health which benefits both employees and customers. Engaged employees tend to feel a sense of belonging to their companies and are thus more motivated to work hard. Improvement in employee attitudes lead to greater collaboration and a positive learning environment for employees, which enhances the company's culture, hence, improving the branding for the organisation. This leads to greater revenue growth and greater overall performance for the company as employees are aware of how they are contributing to the success of their organisations. This is also what experts say is key in building employee engagement – allowing employees to see how they can contribute to the overall success of the firm.
How do you increase engagement in younger employees?
Research shows that one of the most effective ways to increase employee engagement is to leverage technology. This comes as no surprise as consumers of technology spend an average of 12 hours a day on digital devices. In an article published by The Straits Times, almost 80% of the people in Singapore check their smartphones the first thing in the morning and the last thing before going to bed. This is indicative that technology can enable employers to connect and engage with their employees easily.
With technology, employers can develop various tools to help engage their employees, such as platforms for training, on boarding, tracking and analysing the needs of employees. In addition, employees can voice out any suggestions that they might have and employers can act upon it much more effectively with everything else out of the way. This will enable employees to feel more valued to their organisations and see how they are contributing to the success of their companies. As Simon Sinek says, "Customers will never love your company until the employees love it first."
Hence, invest in engaging your employees today so that your customers will love it as much as your employees do.