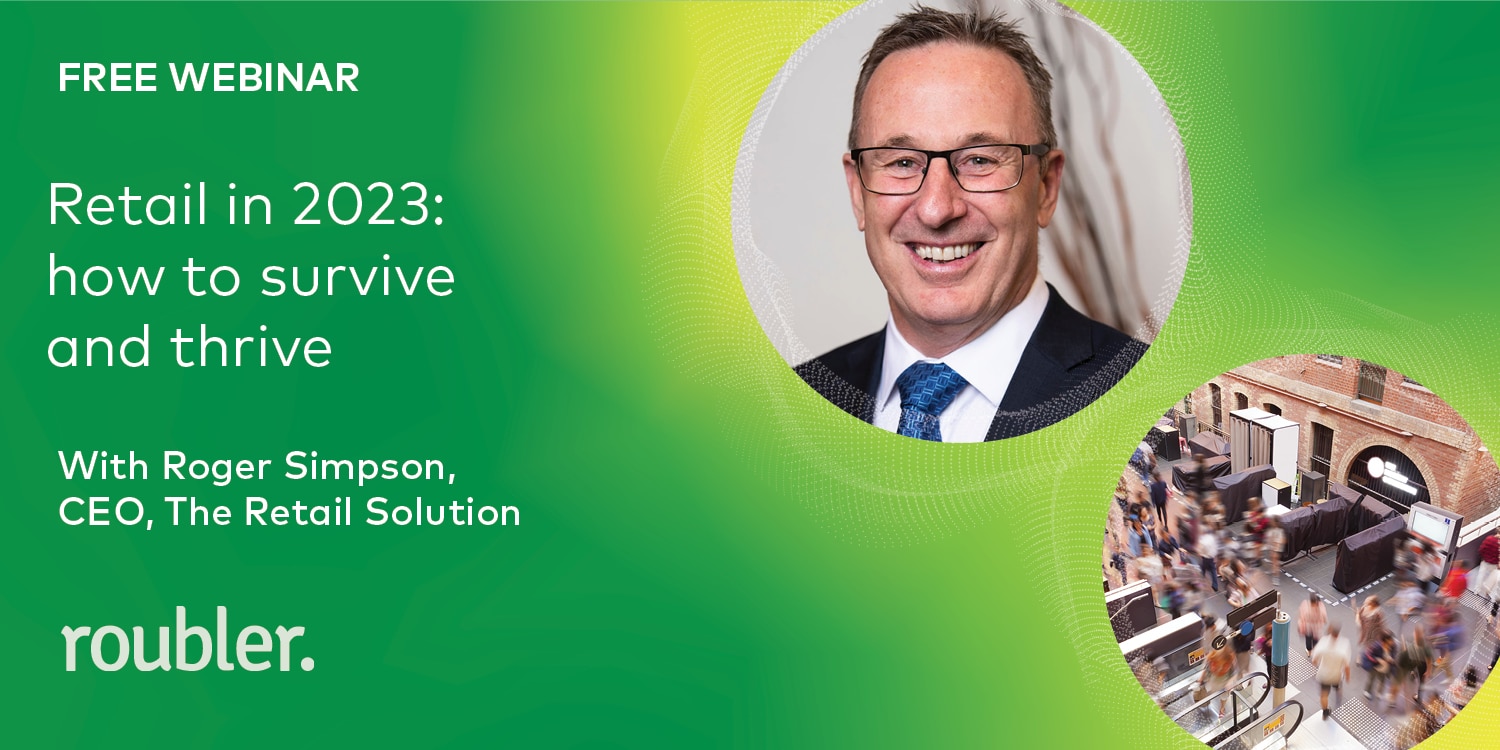 Retail in 2023: how to survive and thrive
2 Mar 2023 - 2:30pm NZST / Samantha Hill
Discover the latest trends shaping the retail sector and how you can prepare your workforce and broader business to survive and thrive in 2023.
On Thursday 2nd March, Roubler will be joined by The Retail Solution's CEO and author of "The Ultimate Retail Sales Experience", Roger Simpson. With over 25 years of industry experience working with some of the biggest brands in retail, Roger is recognised worldwide as an expert on staff coaching, customer service and selling skills.
In this must-attend masterclass for all HR, Operations and Retail Managers, Roger will be breaking down the latest trends and providing tips and tricks you can implement to stay ahead of the curve.
Join us and learn:
How to find your in-store point of difference
Why staff hold the key to business success
What's needed to create a unique customer experience
How software like Roubler is essential to freeing up managerial time, motivating employees and creating business-wide efficiencies.
Spaces are limited, register now to avoid disappointment!